In today's increasingly mindful world, travellers seek experiences rooted in reflection, relaxation, and rejuvenation. With the wellness travel sector booming, leading luxury hotels and retreats are rising to the challenge and offering the cognisant guest a host of impressive physical and mental wellness options. From surfing as a family to painting masterclasses and high-tech spas, we'll explore the top wellness travel trends of 2023 and the world-class retreats where you can enjoy them. Get in touch with our Private Jets team to assist you in planning your wellness journey.
---
Wild Swimming: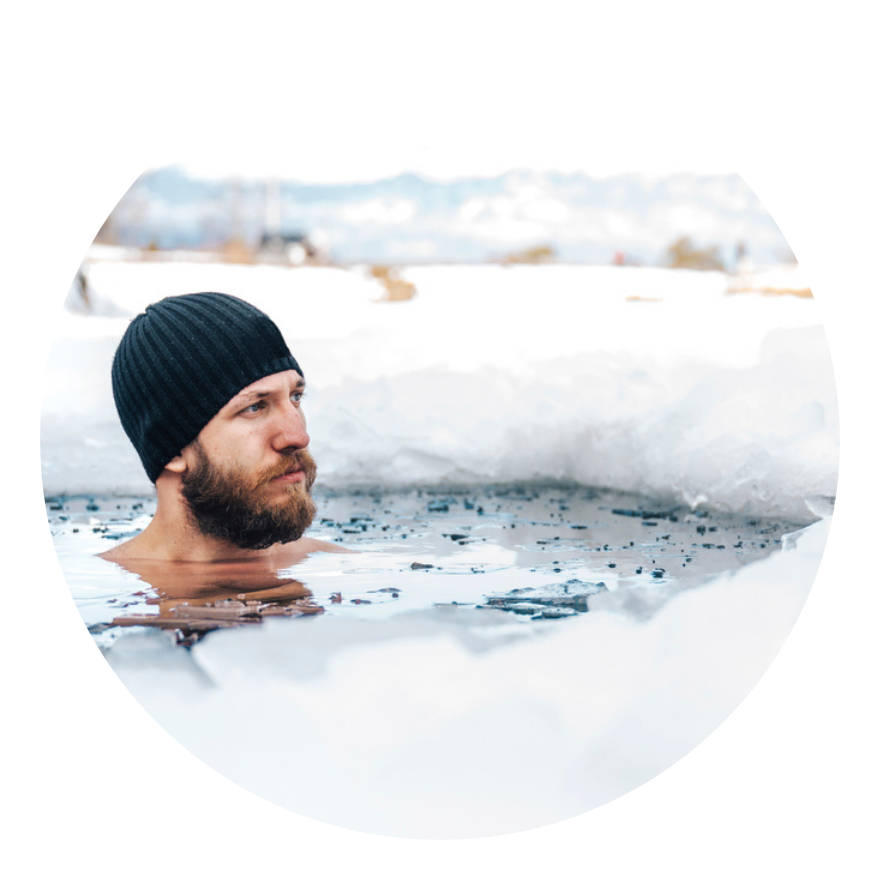 Wild swimming is becoming increasingly popular for a good reason, whether in lakes, lochs, seas, or rivers. As well as being a unique way to enjoy wonderous scenery and connect with nature, immersion in cold water encourages the body to release a powerful shot of endorphins, reducing pain and stress and creating a sense of euphoria and revitalisation. Not just a mood booster, swimming is also a great form of physical exercise that places little or no stress on our bodies.
Scandinavia offers ample wild swimming opportunities, including the spectacular waterfront location of Kalvebod Brygge in Copenhagen, boasting a harbour bath for year-round dips, and the icy crystal clear waters of Fjærlandsfjorden in Norway. If you feel brave enough to dip your toe into the bracing world of wild swimming, there are several notable locations to explore. Nestling within the remote beauty of the Isle of Skye, The Bracken Hide Hotel is a luxurious wellness resort complete with its own private wild plunge pool.
Hot Spring Spas and Resorts: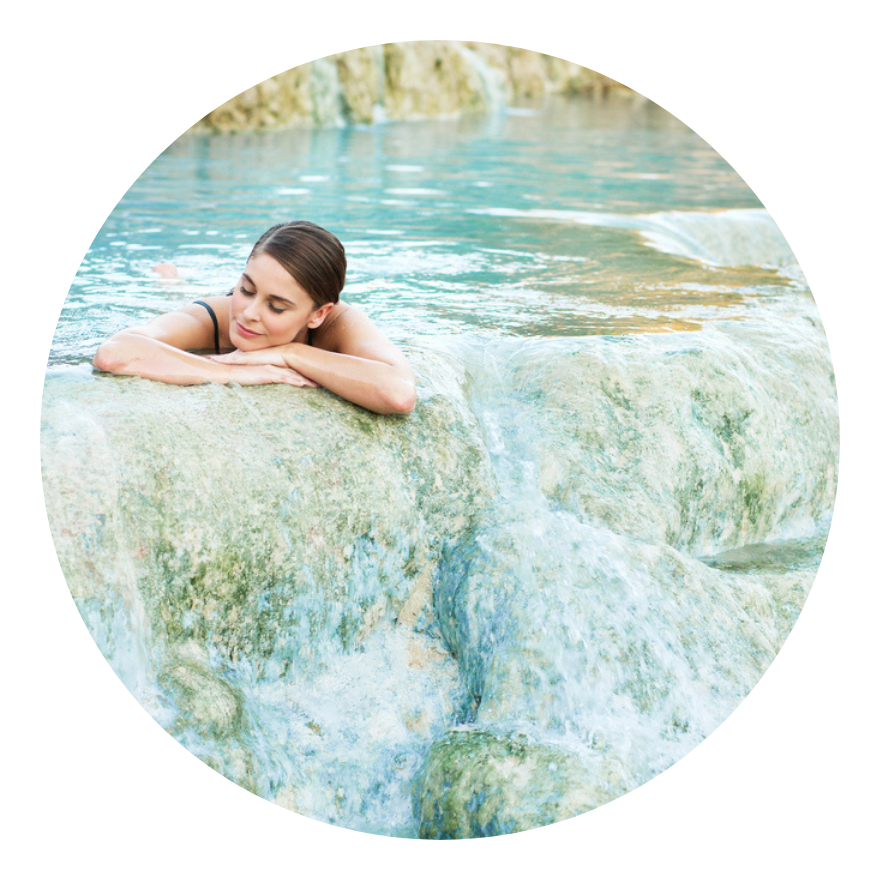 Geothermal water, naturally heated beneath the earth's crust, is often mineral rich and prized for its health benefits. As you'd have it, some leading spas and hotels include a relaxing soak in naturally occurring hot springs in their list of innovative treatments. Not only does it help to calm and clear the mind, but the water's mineral properties can help alleviate muscular aches, aid recovery and assist in detoxifying our skin. And, if you combine the hot springs with a refreshing dip in a cold plunge pool, you'll surely enjoy a deep and restorative sleep.
This natural phenomenon occurs in locations worldwide, but we'd recommend a visit to the luxurious spa resort of Terme di Saturnia, set in the Tuscan countryside, where the transformative mineral-rich water has a consistent temperature of 37.5°C. Or, for the ultimate in pampering and wellness, check out Napa Valley's Calistoga Spa Hot Springs. With a curated list of indulgent spa treatments and geothermal mineral pools, it's the perfect place to rebalance body, mind, and soul. Another must-visit spot is the stunning Puyuhuapi Lodge & Spa in Chilean Patagonia. Here, sea, waterfalls, and thermal waters meet, and guests can enjoy revitalising thermal baths while marvelling at the panoramic views.
Forest Bathing: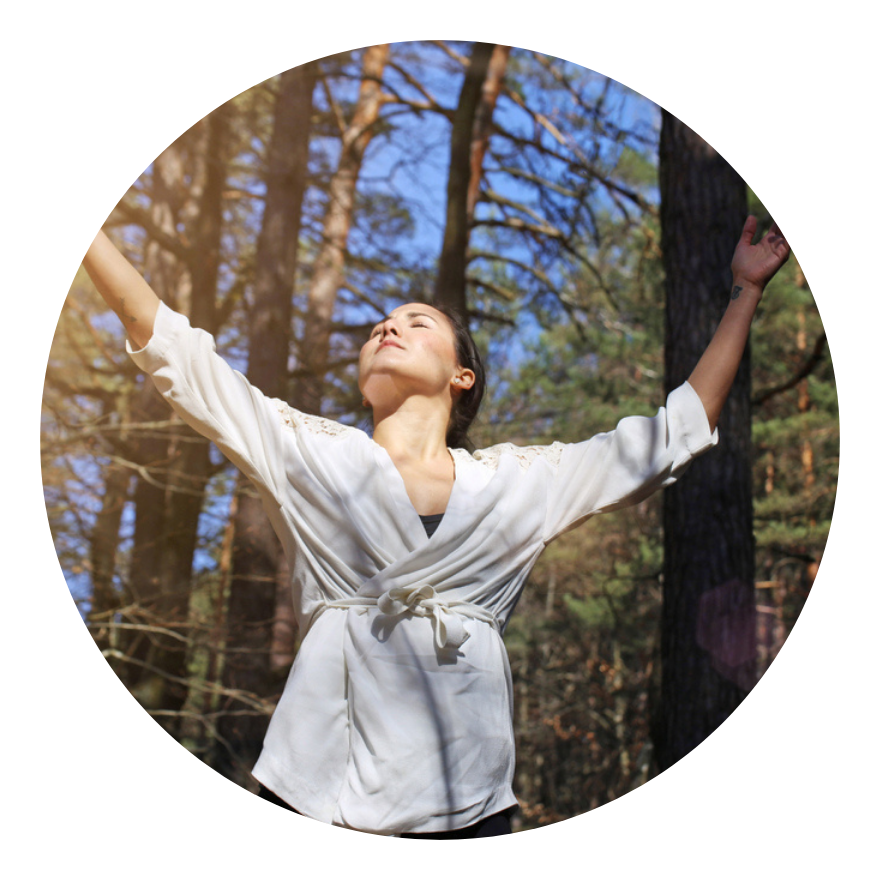 Emanating from Japan, where it's known as shinrin-yoku, forest bathing is a highly immersive forest walking experience where you reconnect your senses and take time to appreciate the oasis of calm around you. The unique dappled light, wonderful fresh air, and the sounds and smells of the forest help to provide the perfect peaceful location to digitally detox, clear a cluttered mind and restore a sense of tranquillity.
You can forest bathe wherever there are trees, but for a heightened experience try Daintree Rainforest on the Queensland coast of Australia. Considered the world's oldest tropical rainforest, Daintree was formed over 180 million years ago and the flora and fauna are as unique as they are breathtaking. We also recommend visiting the homeland of shinrin-yoku and enjoying the serene atmosphere and beautiful cherry blossoms during spring at the Akigawa Valley, a short journey from Tokyo.
Spiritual Retreats: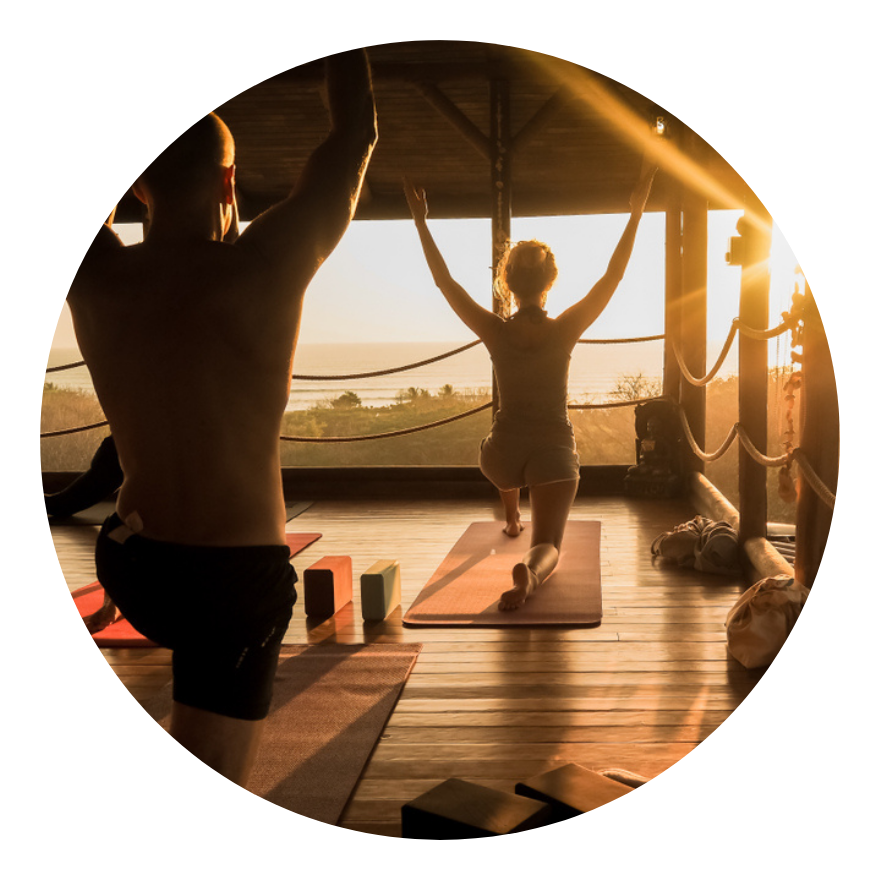 Stepping away from day-to-day life and dedicating time and space to rejuvenation, self-reflection, and personal growth is vital in achieving overall well-being. A spiritual retreat provides the perfect tools, guidance, and activities for healing and improvement, allowing you to rediscover that all-important sense of calm and inner peace.
The Cambodian private island resort of Song Saa, described as a carefree paradise, is an idyllic setting where personalised spas and wellness retreats surround nature. The impressive list of offerings includes a Night Spa, meditation, private yoga, personal trainer, and bio-rhythm sessions, to name but a few. Located in the Himalayas, The Ananda offers an extraordinary holistic experience, and guests are encouraged to seek harmony and balance while being one with their surroundings. The authentic spa has a range of treatments, from emotional wellness healing to Ayurvedic experiences.
High-Tech Wellness Retreats: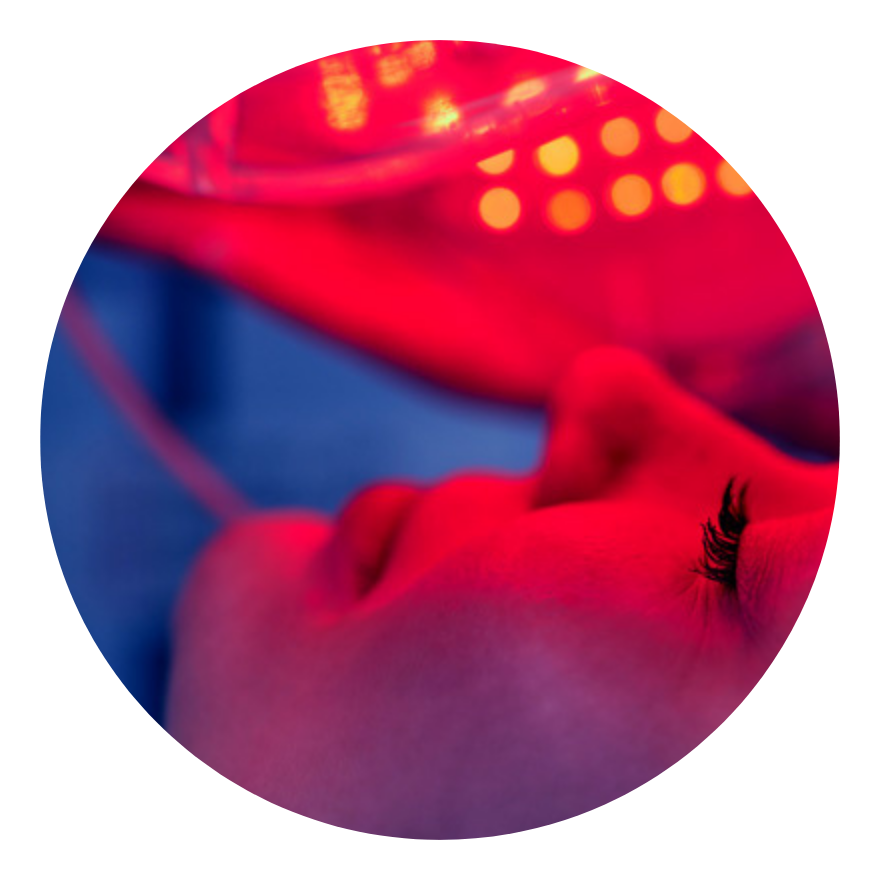 At the other end of the retreat spectrum, you'll find ultra-high-tech hotels and medical spas offering preventative, diagnostic, and restorative science-led treatments. With the help of cutting-edge technology, such as thermal mapping, ultrasound, and stem-cell analysis, you can benefit from an ever-growing list of customised therapies.

The Amara Spa, located in the Park Hyatt Dubai, offers a range of leading treatments, from iDome, an infrared Detox therapy, to a computer-controlled acoustic and vibration Welnamis treatment that helps to train the brain to relax. The luxurious Carillon Miami offers a wide range of therapies targeting specific concerns, such as anti-ageing therapies, metabolism, or stress. It utilises vibroacoustic, electromagnetic, and infrared technology for an unbelievable non-touch mind, body, and spirit experience. Or, if you are after a remote haven, look no further than the ultra-exclusive Sensei resort on the private island of Lanai, Hawaii. 
Animal Therapy: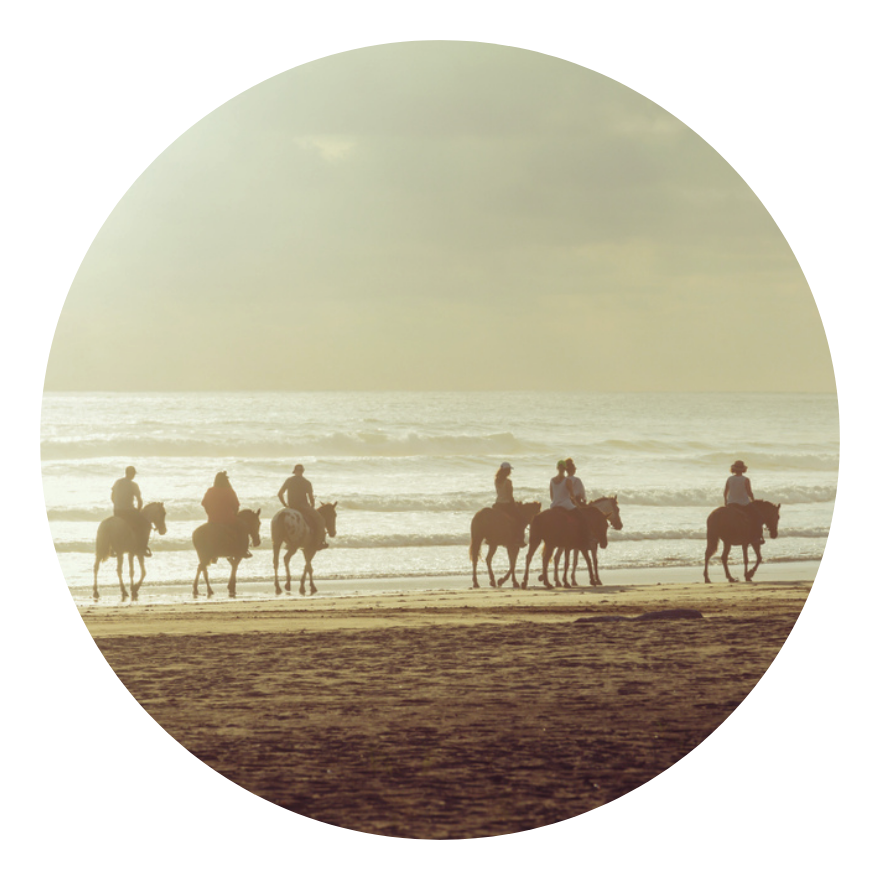 The presence of an animal prompts the human body to release hormones, such as serotonin and dopamine, that generate a stress-reducing response, so it's no surprise that interacting with our furry friends has long been recognised as beneficial for those who need a bit of uplifting.
Animal lovers will adore the Baha Mar resort in Nassau, Bahamas, which has a wildlife sanctuary guaranteed to lift the spirits of any visitor. Touch tank experiences will bring you face-to-face with nurse sharks and sea turtles and a walk-in aviary with brightly coloured tropical birds, including inquisitive macaws, where you can even practice yoga alongside flamingos. Or, if the idea of swimming with pigs seems whimsical enough, head to the uninhabited island of Big Major Cay. Not to be outdone, the Grand Hotel Kronenhof, Switzerland, hosts goat yoga classes where a local herd will join in - if they feel in the mood! Finally, Finland's Kakslauttanen Arctic Resort is a great spot to see the magnificent northern lights and engage with local arctic wildlife. Top activities include horseback riding by the oceanside or exploring the snow-covered wilderness on a reindeer-drawn sleigh.
Arts & Crafts: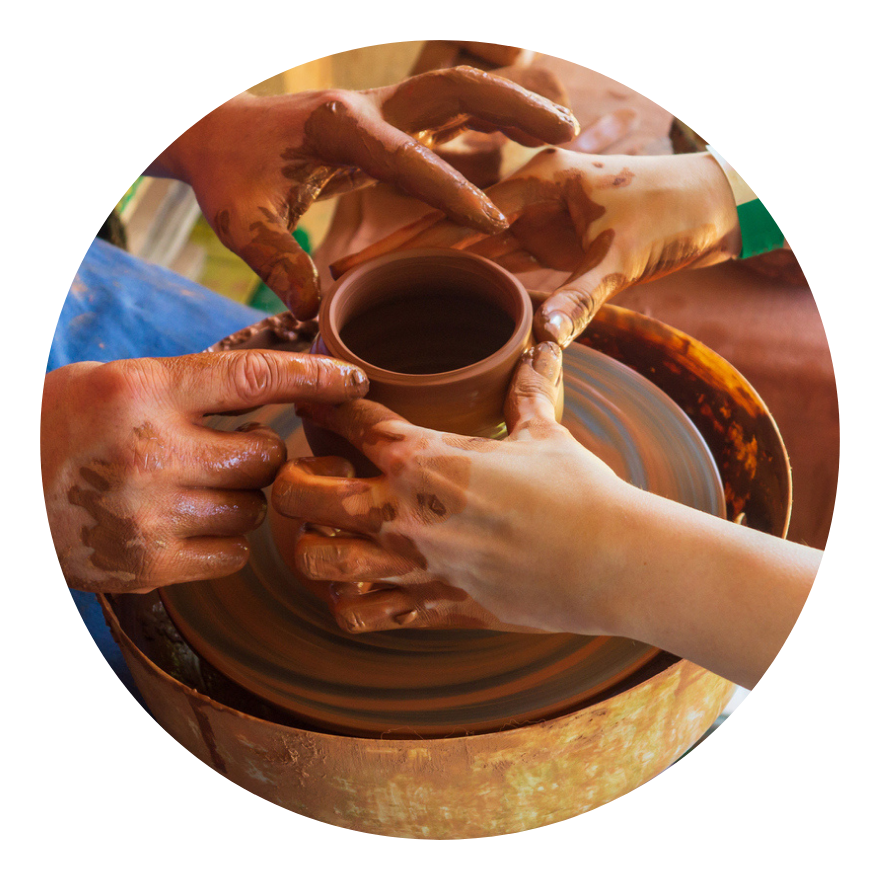 Many find the creative process of art and craft to be incredibly therapeutic. It can help you communicate in a different mode and encourage self-expression and the exploration of feelings and behaviours. Developing new skills is also a great way to boost confidence and stimulate and challenge our minds.
Family Wellness Retreats: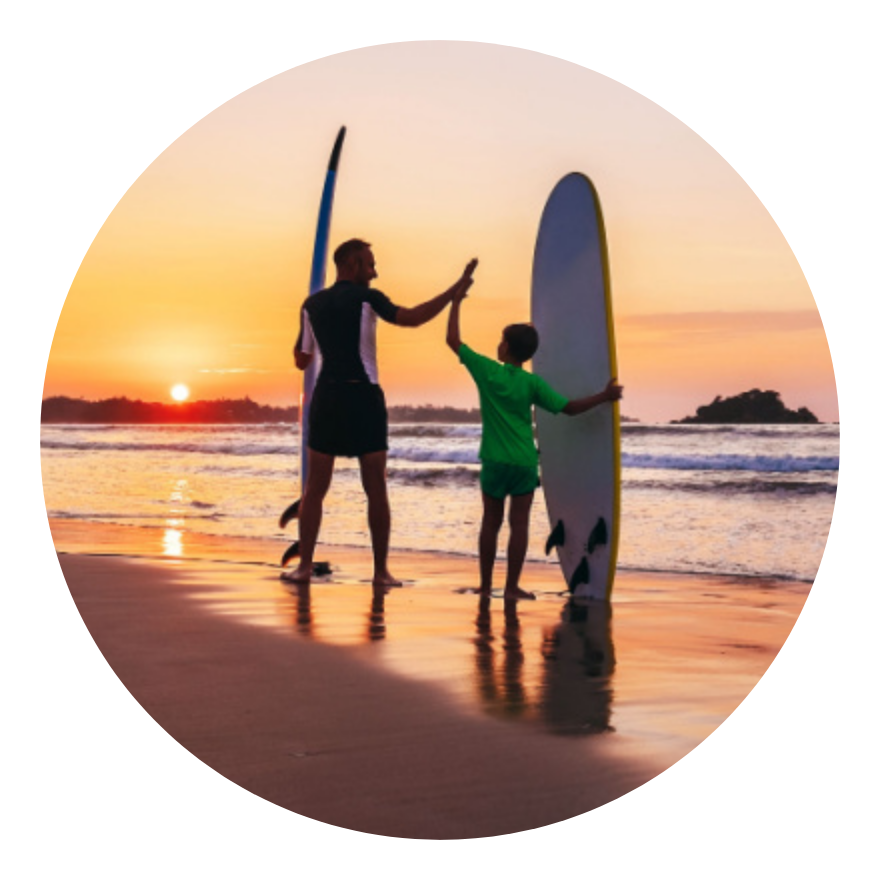 Quality time with the family is something to cherish, but in today's fast-paced world, giving one another your undivided attention can sometimes be a challenge. Therefore, many are looking for more engaging holidays where they can focus on bonding, connection, and, of course, having a lot of family fun.
One of our favourite family wellness escapes is Paraiso Escondido, located in the Costa Vicentina National Park on the Atlantic coastline of Portugal. This small, tranquil hotel offers ten individually styled rooms and is also available for private bookings. Families, with children of 11 years and older, can enjoy its kitchen garden, pool, wellness studio, and a wide range of activities such as ecotour canoeing, cliff-top horse riding, painting classes, and rejuvenating treatments. Or, if you are looking for an action-packed beachside break, then a family surf retreat in Playa Venao, Panama, could be perfect for you. As well as surf camps and wave conditions suitable for all skill levels, you'll find a new fitness studio that encourages participation, whatever your age.
---
Begin your wellness journey with Air Partner.
Your wellness journey should begin long before you arrive at your destination. With our private flight services to complement your wellness travel needs, come ready to reap the rewards of your chosen retreat. If you have a wellness trip in mind, our expert Private Jets team can help you to plan the ultimate stress-free travel experience. Contact us to learn more about our air charter offerings.