A jet card programme is suited to frequent flyers who need flexibility and prefer to pay a fixed hourly rate, rather than live market prices.
Our JetCard programme offers fully inclusive, fixed hourly rates across all aircraft categories with no hidden costs.
You can purchase 25 hours or more, which are debited from your account balance as you fly. You can purchase more hours as you wish. In addition to this, you have access to flexible benefits, such as guaranteed availability and the ability to cancel 72 hours before departure with no charge. 
Our JetCard programme offers ultimate flexibility. Benefits include; guaranteed availability, cancellation with no charge 72 hours prior to departure, no peak-day charges, no expiry date on your hours, a 15% discount on qualifying round trips and unlimited users. Your fixed hourly rate is inclusive of all costs including positioning, handling fees, de-icing and more.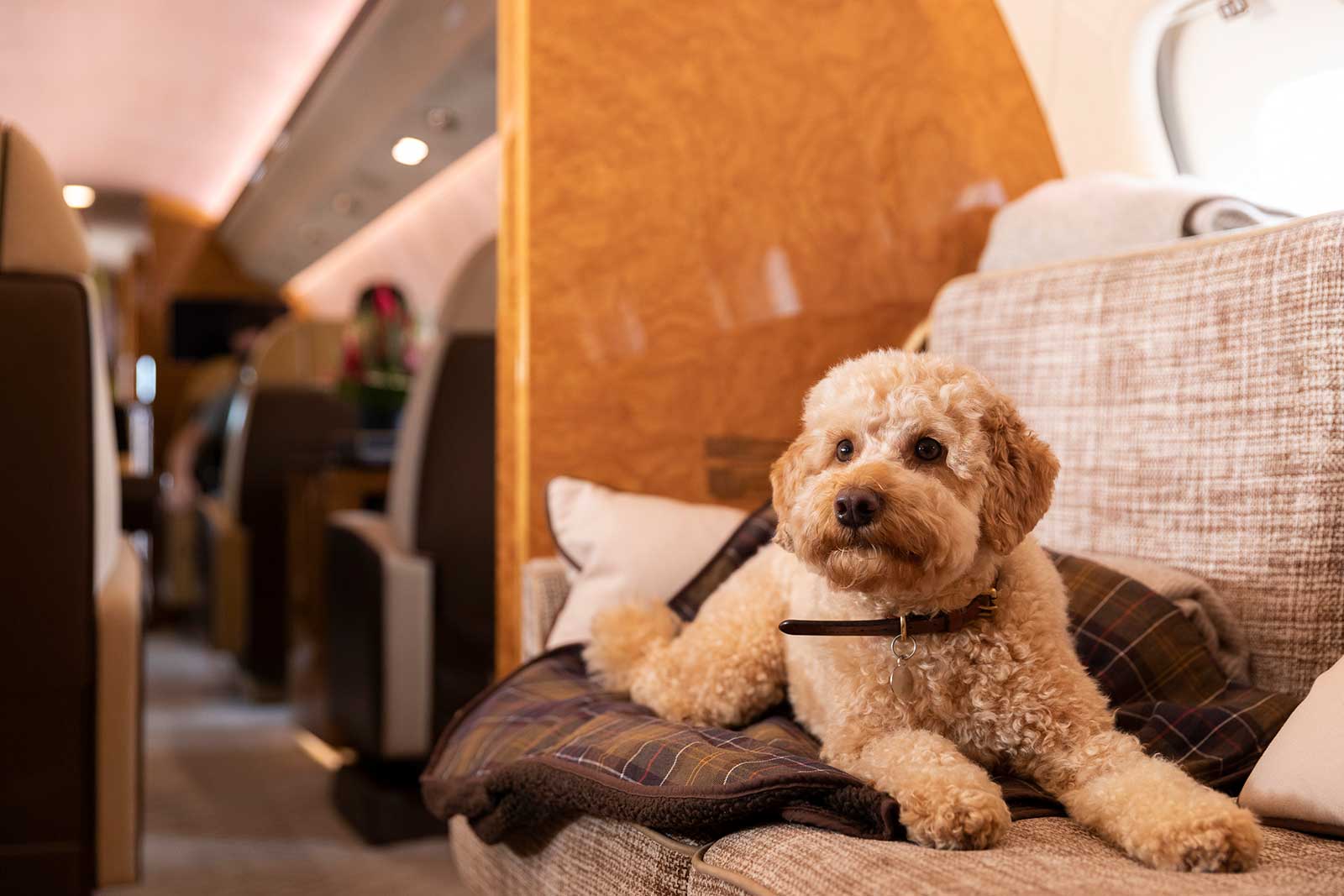 Yes – you can take your pet on your private jet. Flying in the cabin with you is a safe and comfortable way for your pet to travel. Depending on where you are travelling to, you will need the correct documentation for your pet. Let us know if your pet is flying with you so we can advise you and make any necessary arrangements. Find out more about flying with your pet