The Air Partner private jet team responded to a bed-to-bed air ambulance charter request to safely transport a patient from Italy to the United Kingdom after an accident occurred.
Situation
It was vital that our private jets team responded quickly to the emergency charter request to allow enough time for necessary flight planning. Arranging an aircraft that could be modified into an air ambulance was of paramount importance as the patient needed to remain flat and under medical supervision throughout the duration of the flight.
Response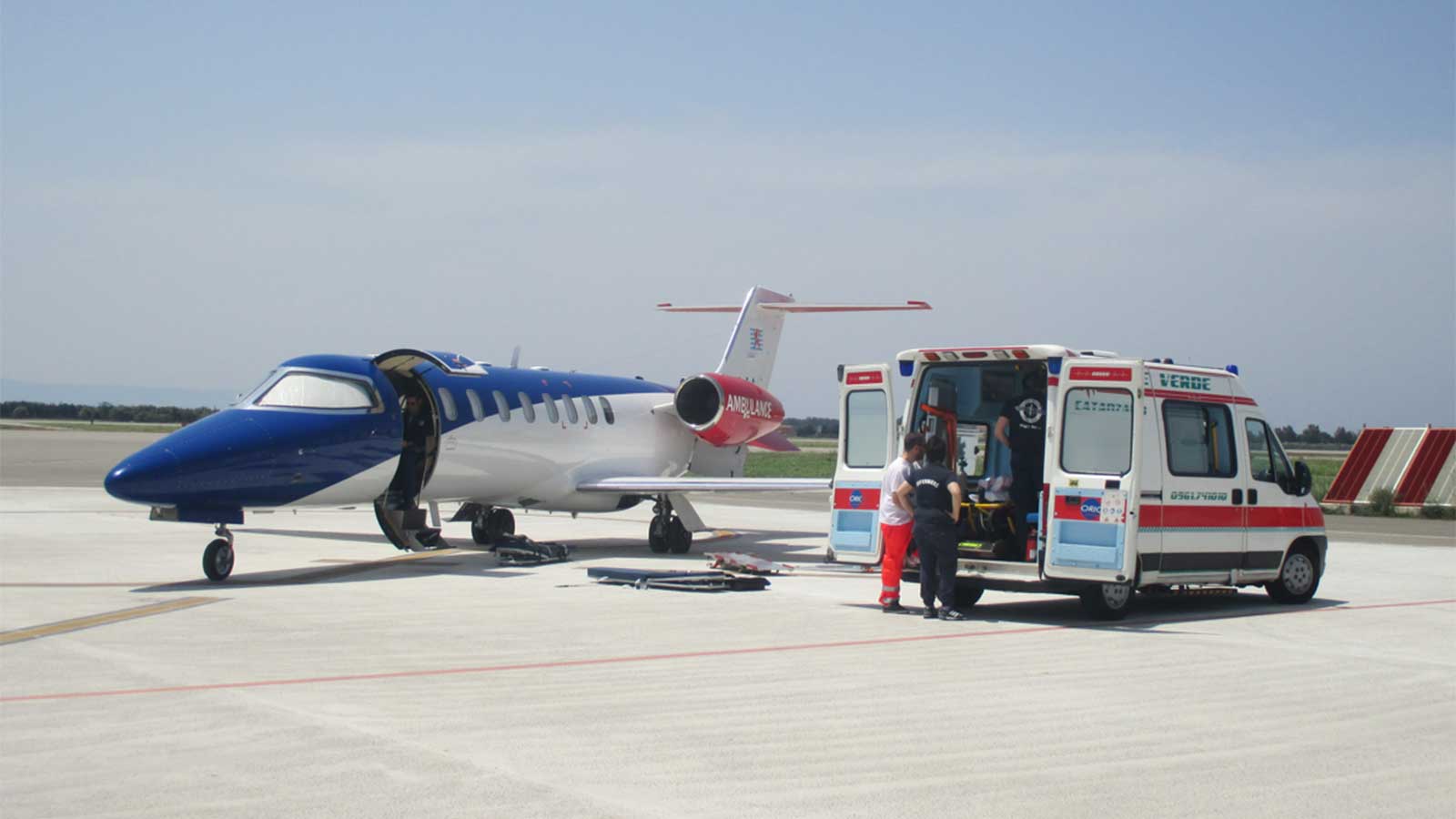 Medical approvals were required from the hospitals in Sardinia and Southend-on-Sea for the flight to go ahead. The patient required ground transportation via ambulance to the aircraft for take-off, and to the hospital upon disembarkation.
Our private jets team worked closely with our trusted partner, EAA European Air Ambulance, to tightly coordinate flight planning and ground logistics. We successfully arranged a Learjet 45 set up in an air ambulance configuration.
This aircraft best suited the requirements of this charter, comfortably accommodating the patient and the medical professional alongside the luggage and medical equipment. Its flat-floored interior provides generous headroom for a light jet aircraft, which helped the medical professional monitor the patient throughout the two-hour flight.
Ground transportation to take the patient in an ambulance to the local hospital awaited the aircraft as it arrived in Southend-on-Sea that afternoon. Given the time-sensitive nature of the request, the client was extremely satisfied with our rapid response and the high-quality service provided.
Air Evacuation Services from Air Partner
Operating globally with 24/7 support, our private jets team is highly experienced in delivering specialist air evacuation services for time-critical situations and emergencies. Find out more about our private jet services and discuss your requirements with our experts.