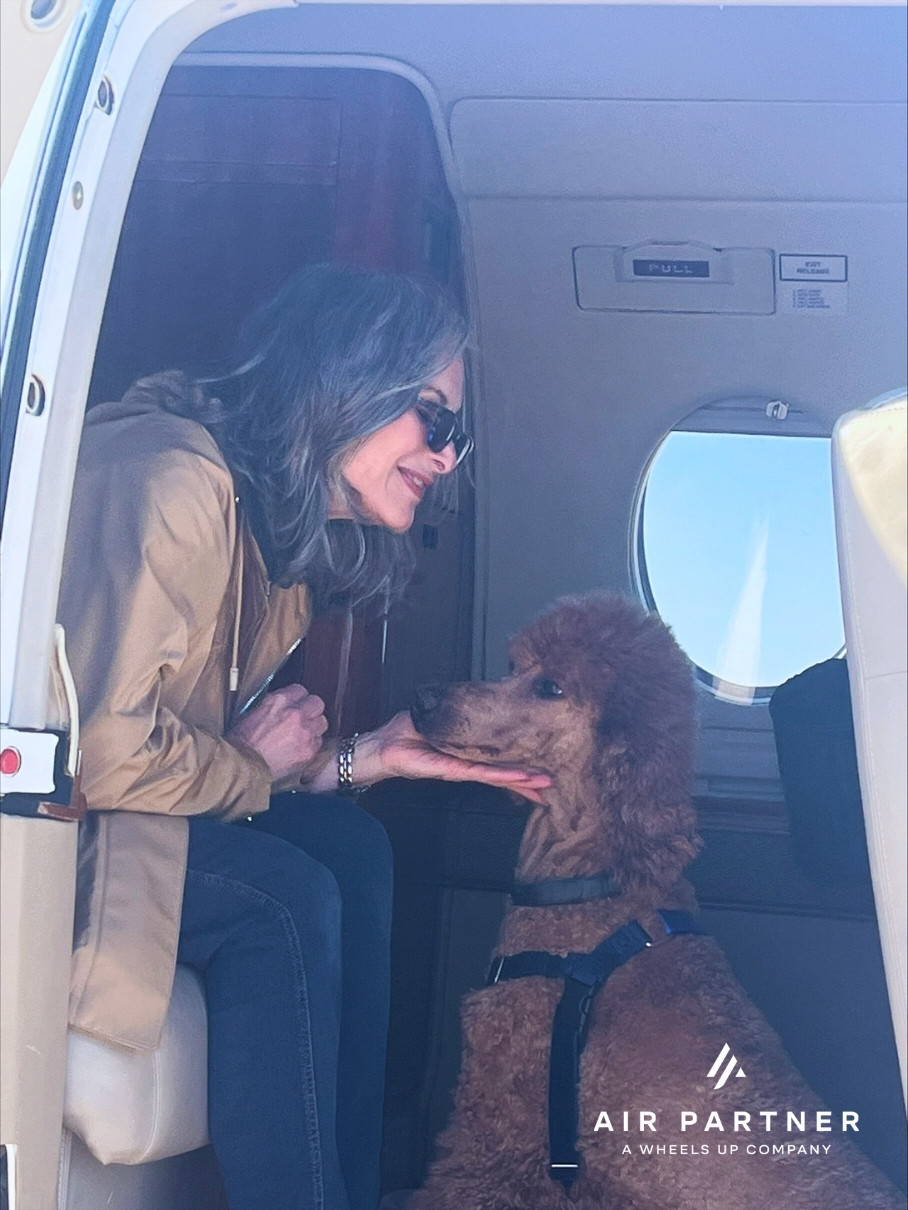 The Air Partner Private Jets team was ready to assist with an extra-special Pet Travel flight request to transport a magnificent 45-pound Poodle named Candy. Not only was this beloved canine making a trip with her new parent to a new home, but she would also be flying for the very first time to then be reunited with her estranged Poodle-sibling after eight years.
A private flight made an ideal choice. Considering the 1000+ mile journey and almost 3-hour flight time, chartering a private jet with our pet-friendly flight solutions allowed the owner and pet to fly right next to each other in the comfort of a private cabin while becoming more acquainted with each other during that time.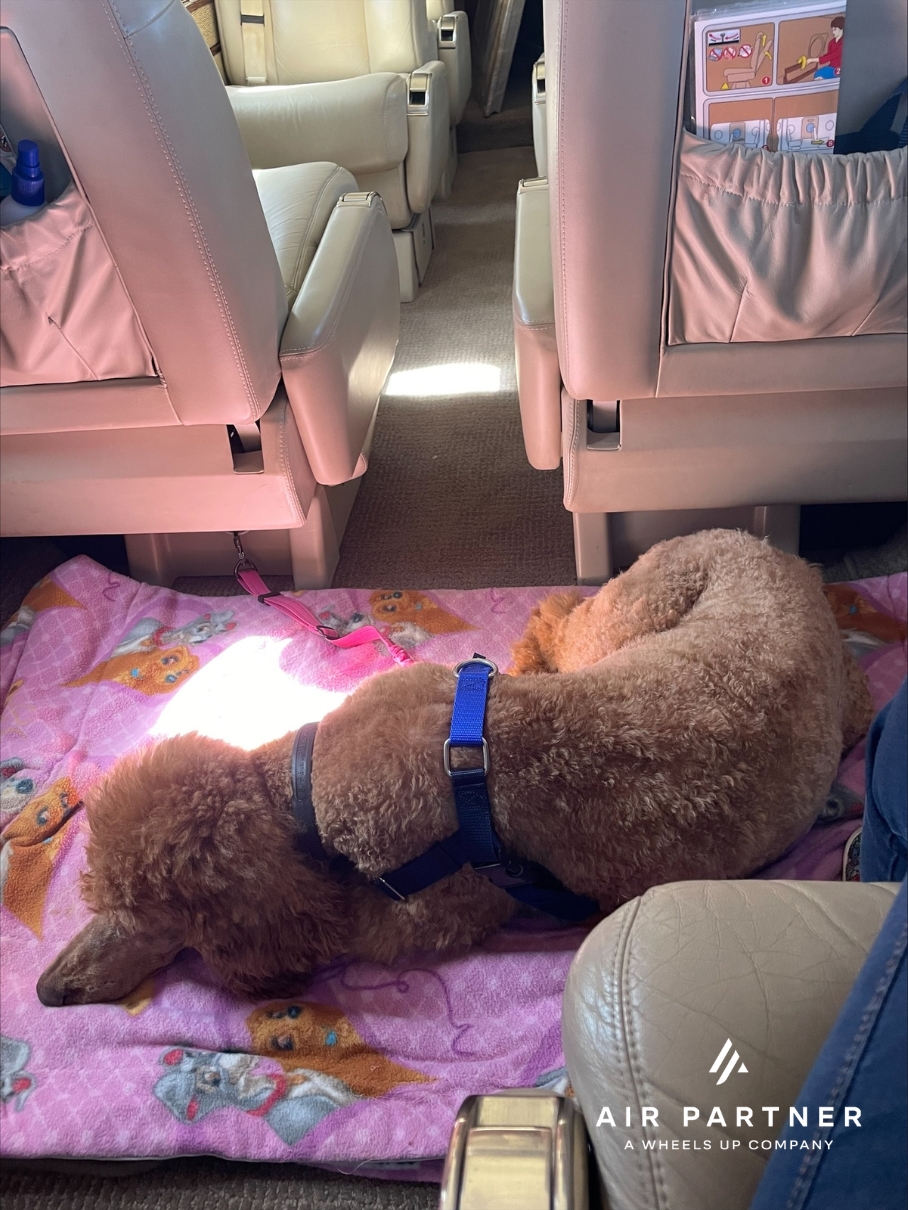 As many pet owners with bigger dogs know, bringing larger-sized breeds on board airlines can be challenging due to restrictions, and cargo-hold is a less-than-favorable choice for transporting pets due to safety concerns, including the stress and anxiety caused by being separated and in a strange, loud environment.
Understanding our valued Customer's needs, our Private Jets team made all the necessary considerations for the flight arrangements for Candy, who had never flown before. Traveling can be stressful for animals, so it was essential that Candy the Poodle felt relaxed, at home, and well taken care of throughout the flight. Our Private Jets team recommended having already-familiar items onboard the Beechcraft Hawker 400XP to help keep the Poodle at ease. The Hawker 400XP, ideal for short to mid-range flights with seating for eight, made a great economical choice for the S to NE route. And for a light jet, the Hawker 400XP offers the comfort of a spacious cabin and features a pocket door that reduces noise levels (the ambient noise level is approximately 81db).
All paws on board, Candy could relax soundly on her favorite Lady and the Tramp throw with fresh water and food nearby, with all the attention in the world. Our valued Customer expressed her gratitude to Ron Muller of our Private Jets team after a pleasant experience of flying privately with her new pet companion using Air Partner services: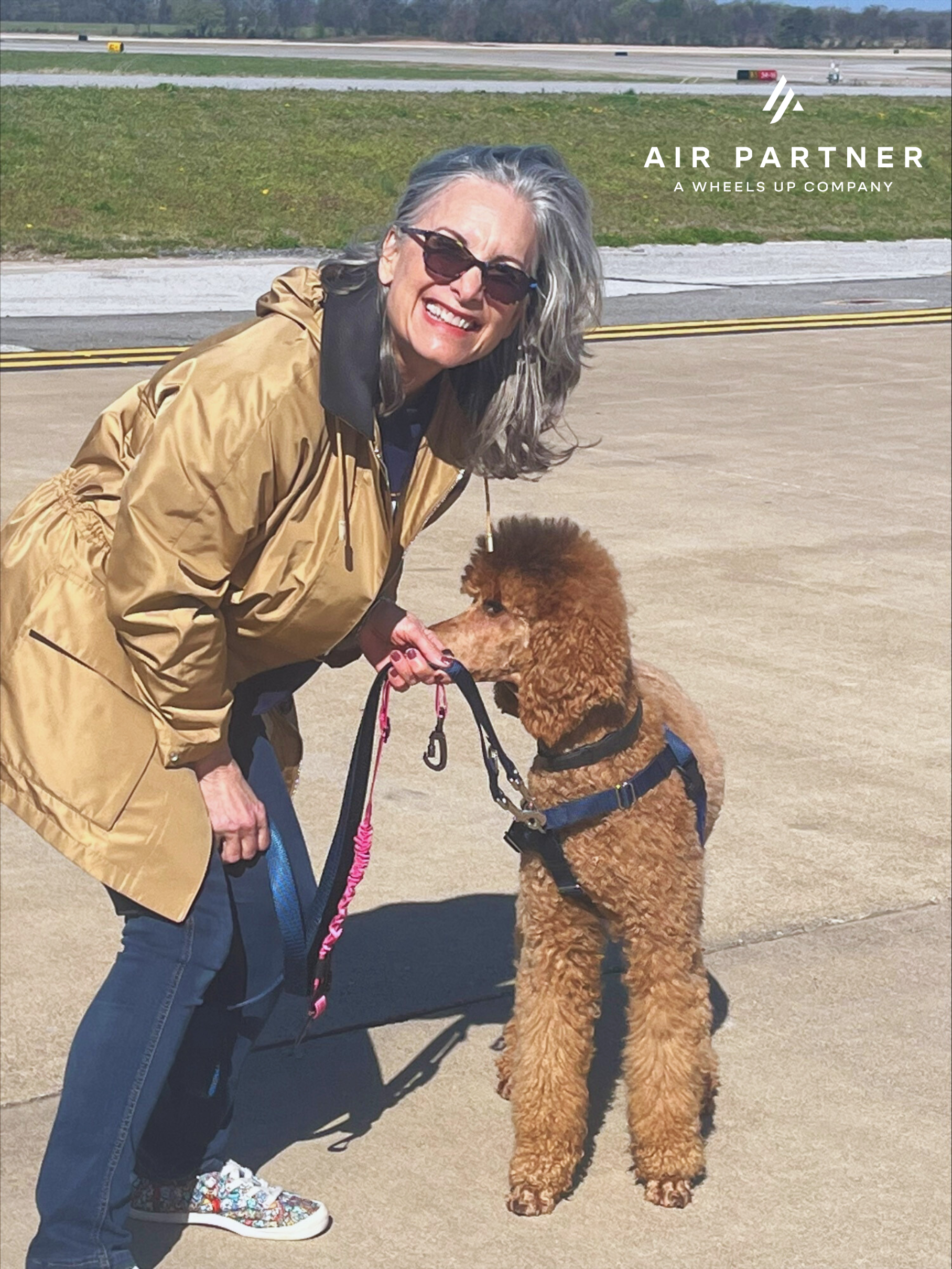 "I can't thank you enough for putting this amazing trip together. I was so happy, and I will use Air Partner again.  Everything went so smoothly, and the plane was beautiful!  Thank you."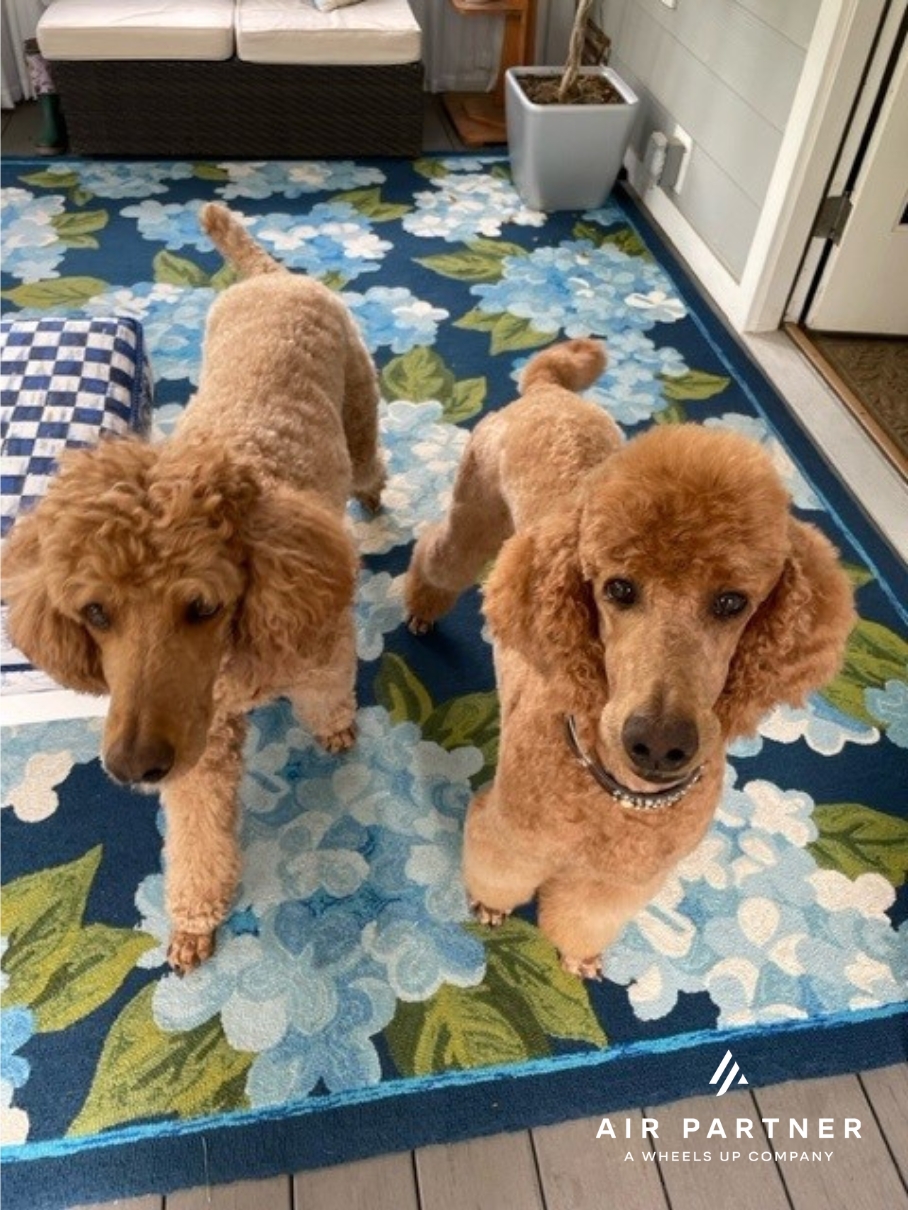 After arriving at Teterboro Airport by private jet, Candy met her poodle sibling at her new home for a new beginning. Moments like this make us equally happy and proud to be able to deliver an extraordinary flight experience and personalized service for our fliers and their pets.
From relocating pets to flying pets for family vacations, our preferred Pet Travel solutions. Make all the necessary private charter flight arrangements with our personalized service. Our  Private Jets team offers you direct access to a wider range of private jet aircraft for charter, and our global support team is available 24/7 to handle any of your private flight needs and requests.