One of our top aviation clients called upon our Cargo Team to deliver an oversized aircraft engine for a widebody long-range aircraft to Atlanta. The engine had to be transported to the US for maintenance as the workshops in Europe had no capacities. 
Not only did the Cargo Team organise the transport from Lüttich - one of the biggest cargo airports in Europe – to Atlanta; but they also organised transport from the South of Europe to Lüttich.
Once it arrived at the Lüttich airport, the engine was lifted from the truck onto a loader by a heavy lift crane, then loaded into the cargo space of the aircraft by a high loader.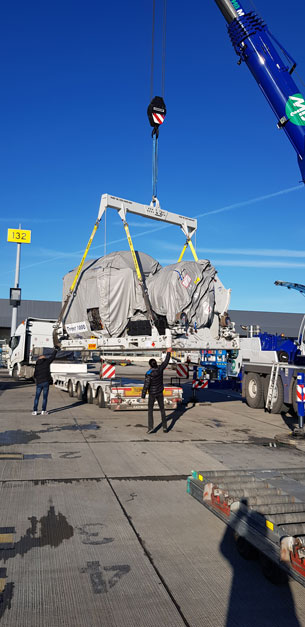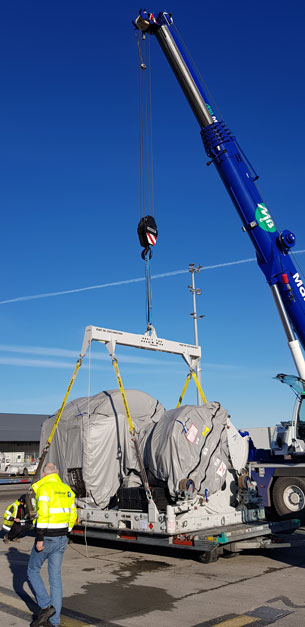 With a weight of more than 13 tonnes, it was a precise job to fit the over-three-meters-tall engine into the B747F aircraft. With only 5 cm clearance between the engine and the door, it was a tight fit and had to be calculated down to the centimetre.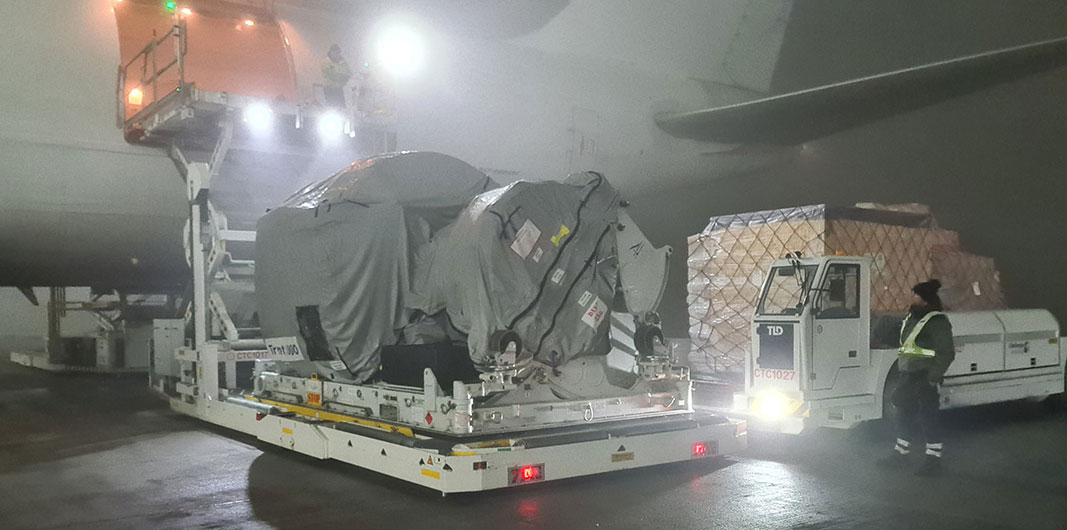 Not even fog and rain could stop our team from supervising the precious cargo and making sure the loading process went smoothly onto the aircraft.
Do you require our logistical experts? Get in touch with our team, available 24/7/365 to assist with your urgent needs.