The Air Partner U.S. Cargo team mobilized quickly to charter and dispatch a dedicated cargo aircraft for transporting urgent ship spares freight from West Palm Beach, U.S., to St. Croix, U.S. Virgin Islands.
Case StudyThe Air Partner U.S. Cargo team rapidly responded to a charter request to carry 13 tons (12,940kgs) of ship parts to St. Croix, proposing an efficient and direct air charter solution that met the tight delivery schedule, accommodated the cargo size, and complied with airport requirements.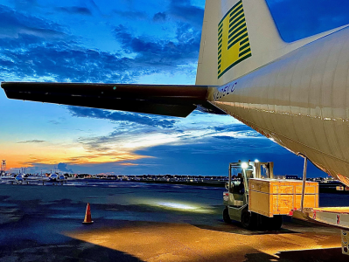 Our Cargo team recommended the L100-30 Hercules as the ideal aircraft for transporting the cargo to its destination. This rear-loading cargo plane can be offloaded using a forklift, making it a perfect fit for the job since the Henry E. Rohlsen Airport (STX) was not currently equipped with a high loader for a more oversized aircraft delivery.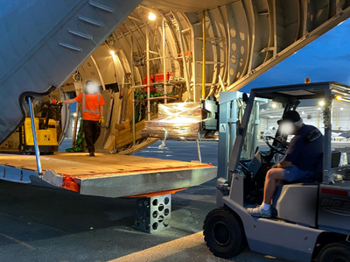 Our cargo specialists not only procured and dispatched the appropriate aircraft based on our client's needs, but also took the essential measures to load the ship spares cargo onto the plane promptly upon arrival at the airport, well in advance of departure. Handling the logistical requirements for the marine parts helped to safeguard the cargo's security while guaranteeing an on-time departure the next morning.
Cargo Aircraft Charter with Air PartnerOur Cargo team has extensive experience in delivering critical freight through our cargo charter services. Our global network and round-the-clock support team ensure that we can provide dependable and timely service to meet your urgent deadlines.

To learn more about Air Partner Cargo services, discuss your specific charter requirements with us at any time.