With the demand for business travel continuing to return and increase throughout the year, we are attentive to our customers who have to go between cities as frequently as they need to. Over the past few months, regular commercial airlines have had their share of challenges such as flight delays and travel disruptions, which is a concern for many companies with business travel requirements.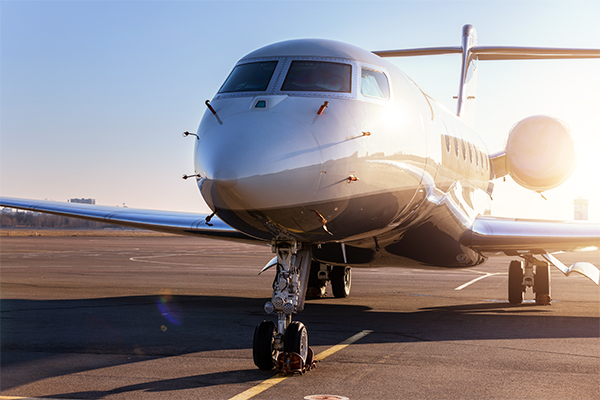 Flying private offers a range of business flight solutions – whether that means a private jet for just a few people or a series of group flights for an entire company. Our air charter experts can arrange flights according to your set schedule requirements while providing greater reassurance and control over your business travel plans. We spend time getting to know our customers, so we can fully understand their needs from the outset and ensure total satisfaction - handling the most basic requests while overseeing the more complex logistical needs. Business travelers flying via private jet charter can expect more direct flights to convenient airports, with prioritized boarding and de-boarding of aircraft, while avoiding unnecessary waiting time spent in airports and minimizing touch points.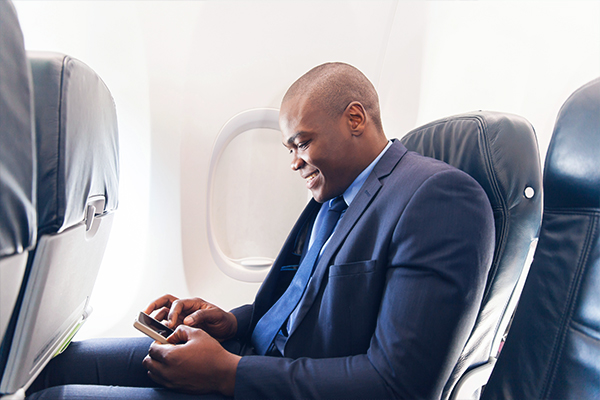 Our flight solutions for business travel ultimately need to add value for our customers. Along with cost-efficiency and time-saving of corporate jet charter, our Corporate Shuttles program offers greater access for specific routes, especially where there may be limitations around scheduling and availability. Many of our corporate shuttle customers flying between spoke cities or internationally are able to arrange supplemental lift, aircraft accommodations for 30 to 100 passengers (or more), multi-city itineraries, flights during peak season, and last-minute flight requests for urgent situations.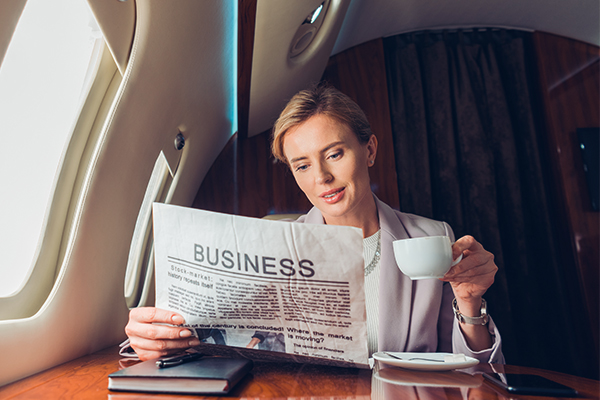 Additionally, we look to enhance the experience for those planning travel in a variety of ways. From simplifying the booking process to making special arrangements for the flight itself. Our Charter Management Program is designed to add convenience and save time for private jet fliers, expediting the process by reducing the paperwork and having funds on account so customers can readily fly.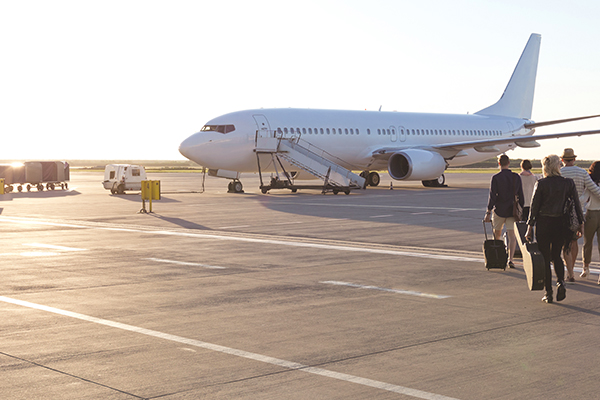 Our Group Charter team can arrange large airliners to accommodate groups of any size going to any destination. Through our Custom Services, we offer complete group aircraft customization and branding, set with any desired board catering and flight preferences. We tailor custom flight solutions specific to any flight requirements, and we work closely with Corporate Travel Managers (CTMs), Meetings and Event Planners, Conference Organizers, Tour Operators and more. 
As a leader in private aviation for over 60 years, our team focus on ensuring just the right type of flight solutions that keep our customers' best interests in mind. Across every industry, we have the experience and knowledge to handle the important and varying needs of our clients while maintaining our most personalized service and high quality management standards for business jet charter.
Find out how we can support your business travel needs. Contact us now.