Counting down to go to the Platinum Jubilee Pageant, the Air Partner Group is absolutely thrilled to be the official Private Jet and Travel Partner of the Platinum Jubilee Pageant taking place in London on June 5th.
Through our world-class Private Jets services, we're delivering the highest level of service for our valued customers to be able to experience this once-in-a-lifetime event celebrating the 70 year reign of Her Majesty The Queen. Along with personalized private flight arrangements to the United Kingdom, we're working with our partners to offer exclusive access to hotels, restaurants and much more.
Discover our exclusive Platinum Jubilee experience
The Platinum Jubilee Pageant is the grand finale to a four day holiday in the UK, with celebrations and public events including: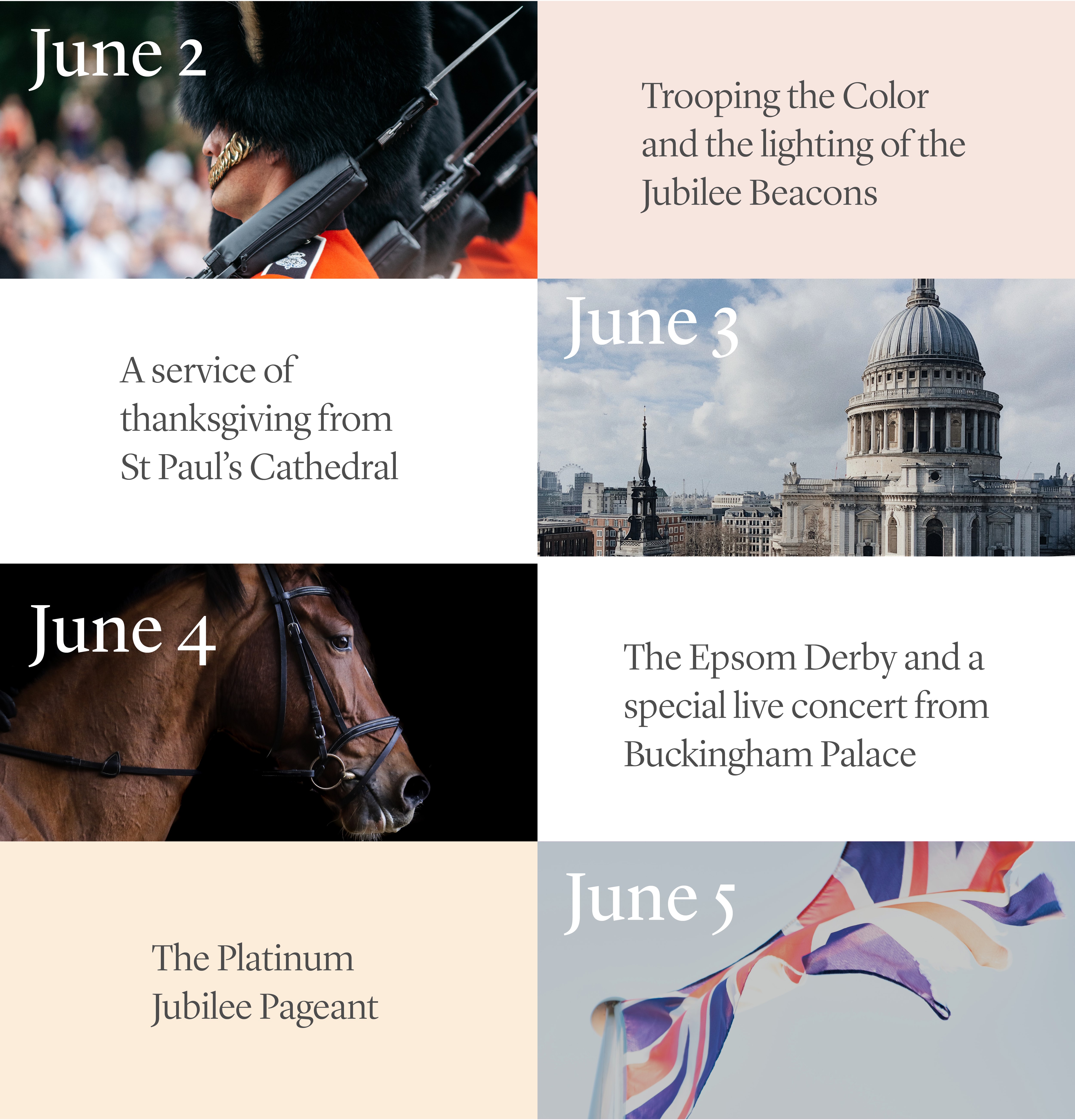 To make your arrangements to fly for Platinum Jubilee Pageant weekend, simply contact us today.
Visit the official website of the Platinum Jubilee Pageant.