If you are looking for a festive trip, why not take a city trip and visit some of the Christmas markets in Germany this winter.
Here is a roundup of our top five that are well worth a visit.
01 Dortmund - The Christmas City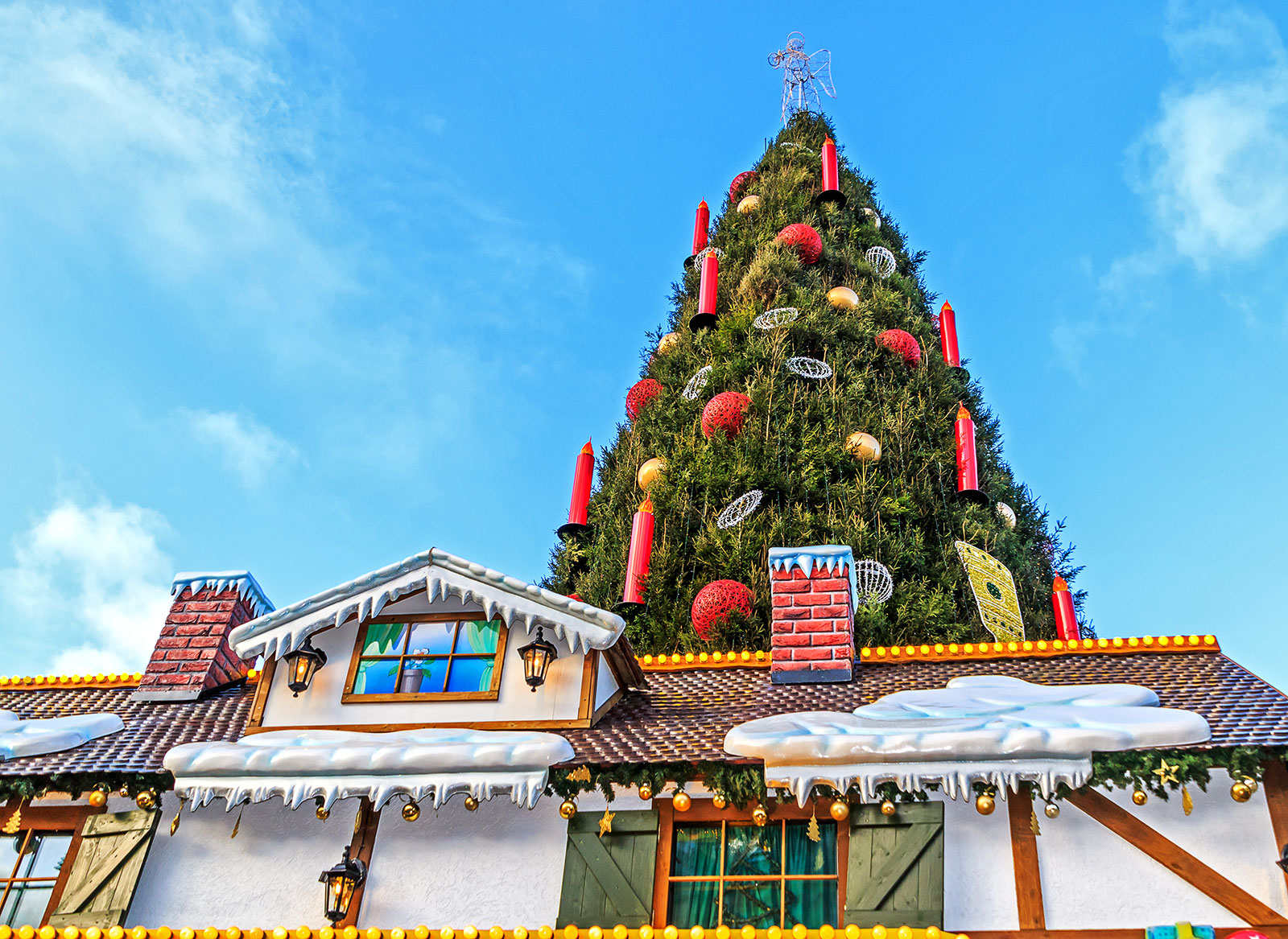 The Dortmund Christmas market began in the 19th century and is famous for the world's largest Christmas tree, which measures 45 metres. This popular Christmas market attracts a huge number of international visitors every year. Stages are set up on both Alter Markt and Hansaplatz, where music events take place ranging from rock bands to choirs. In addition to the classic smell of roasted almonds the traditional mulled wine or mulled beer is a must for a cold winter's night, as well as sampling the Dortmunder Salzkuchen (salt cake).
Location: Alter Markt, Hansaplatz, Katharinentor, Kleppingstraße, Petrikirche, Leeds Square, Netanya Square, Reinoldikirche and Willy-Brandt-Platz
Time Period: 17.11.2022-30.12.2022
02 Dresden - Striezelmarkt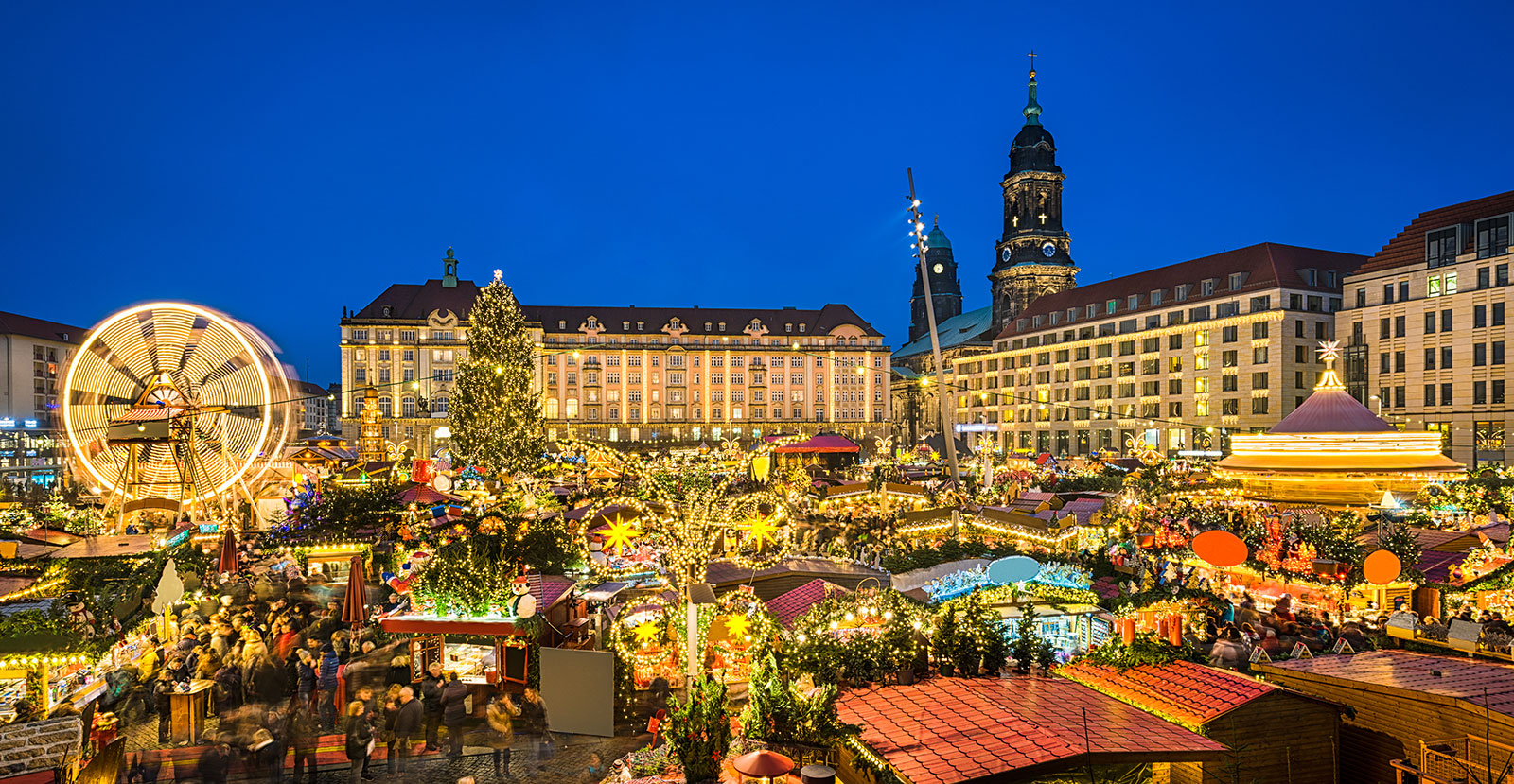 Dresden's Striezelmarkt is considered the oldest Christmas market in Germany dating back almost 600 years. The name is derived from the Dresden Stollen, a sweet fruit bread called Striezel. This Christmas market is also known for its arts and crafts derived from the Ore Mountains.
Location: Altmarkt, Dresden
Time Period: 23.11.2022-24.12.2022
03 Lübeck - Historical Christmas Market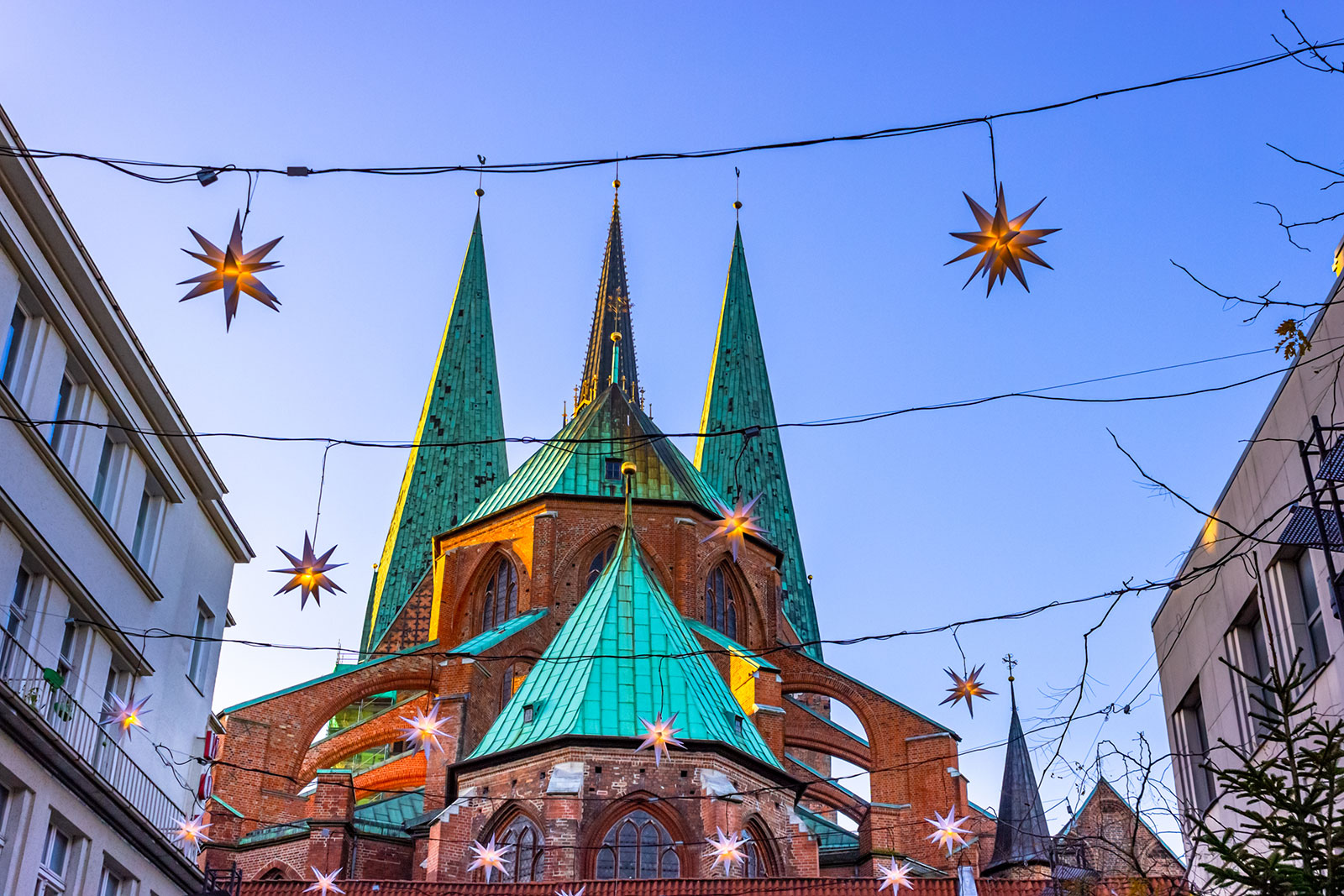 Against the imposing backdrop of St. Mary's Church, visitors to Lübeck are immersed in a medieval journey back in time. Here you can experience long-forgotten craftsmanship, from copper and silversmiths to pewterers crafting medieval art. Shoppers will be tempted by several stalls offering handmade goods. In the magical medieval ambience, jugglers and musicians in historical costumes provide entertainment to delight all ages.
Location: Marienkirchhof, Lübeck
Time Period: 21.11.2022 - 23.12.2022
04 Nuremberg - Christkindlmarkt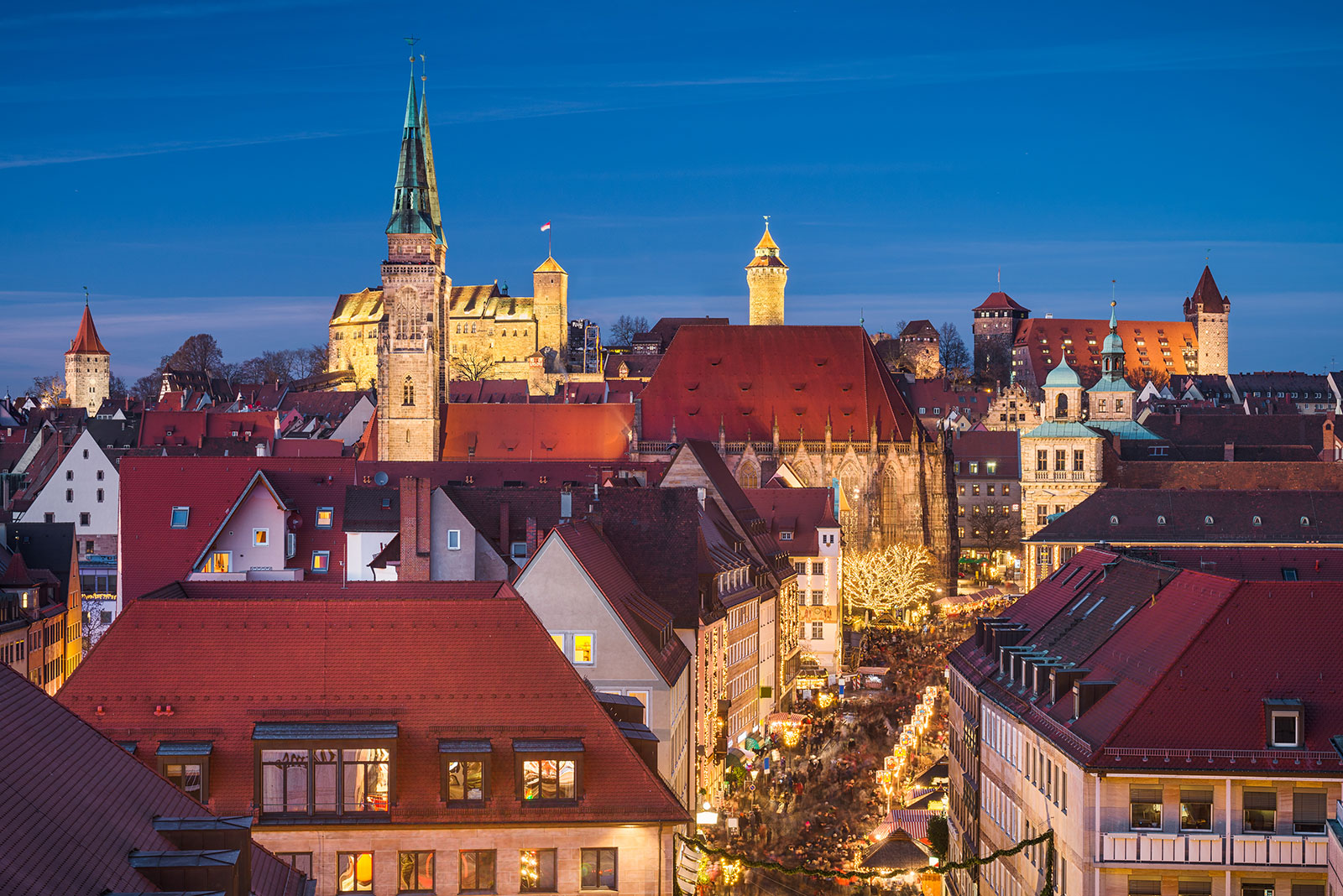 Nuremberg's Christkindlesmarkt is not short on attractions. In the wooden stalls you will find the Nuremberg Originals: Lebkuchen (soft form gingerbread) and many other classic Christmas delicacies such as Spekulatius (speculoos, spiced shortcrust biscuit). Handmade Christmas decorations and more hand-crafted goods are also on display. A great visit for families with plenty for little ones to do, including a stagecoach ride through the festively decorated Old Town. Take a tour around Nuremberg and discover more about local culinary delights, find creative gift inspiration and experience regional craftsmanship.
Location: Hauptmarkt, Nuremberg
Time Period: 25.11.2022-24.12.2022
05 Munich - Christkindlmarkt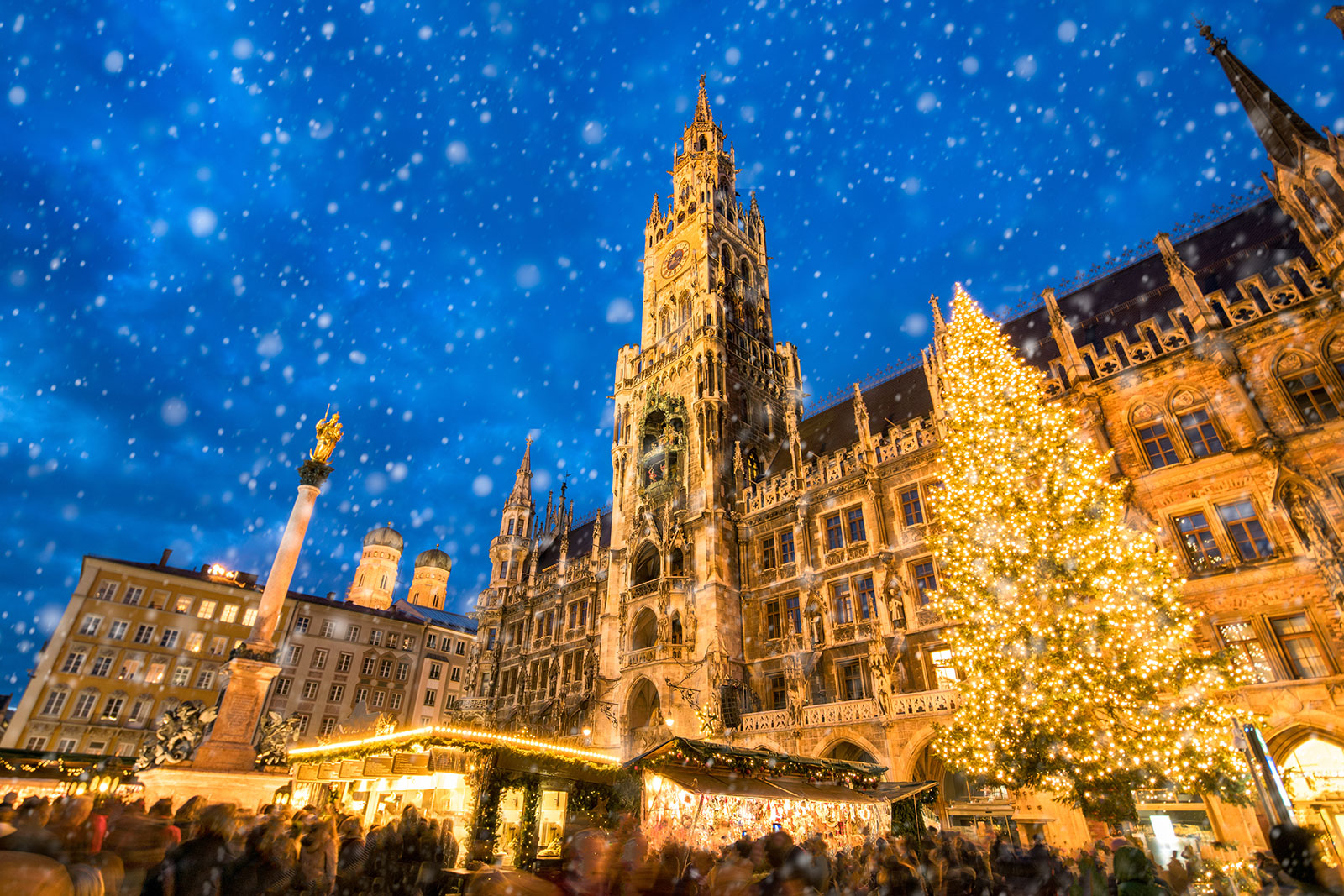 In front of the imposing City Hall, the Christkindlmarkt gets you in the mood for the holidays with live music played from the City Hall balcony. A 25-metre-high fir tree is enthroned on the Marienplatz, illuminated by thousands of lights. In addition to mulled wine, visitors can enjoy a wide selection of Bavarian brews, and festive treats. There's plenty of art and handicrafts, an ideal place to shop for gifts. Across Munich there are several other Christmas markets worth a visit including including those at Odeonsplatz or Kaiserhof of the Residenz.
Location: Marienplatz, Munich
Time Period: 21.11.2022-24.12.2022
PRIVATE JET CHARTER OR GROUP CHARTER FLIGHTS
If you are ready for your festive trip and want to learn more about our private charter jet or group charter flight offering, our expert teams are available 24/7 and will be happy to help.