Marvelling at the mesmerising natural phenomenon of the Northern Lights, otherwise known as the Aurora Borealis, deserves a top spot on every traveller's bucket list. But seeing the elusive technicolour display requires a trifecta of planning, positioning and a touch of luck - making it all the more special when you do. From locations to top luxury resorts, here we'll explore the when, where, and how to get ring-side seats to Mother Nature's most impressive show.

Sweden
One of the best locations in the world for spotting the Northern Lights is undoubtedly Swedish Lapland between late September and early March. The Abisko National Park, framed by mountains on both sides which help shield the clouds, and with hardly any light pollution, is the top spot and you can view the lights on a near-nightly basis during autumn and winter. We recommend taking a chairlift up to the Aurora Sky Station, where you'll enjoy an authentic dinner before watching the show from an altitude of 900 metres. Unbeatable destinations offering Northern Lights excursions, such as snowmobile viewing safaris and photography tours, include the famous Icehotel near Kiruna, the otherworldly TreeHotel in Harads, with its seven unique elevated rooms, and the nearby Arctic Bath, a luxury floating haven located deep in snow-draped forests.

Iceland
Iceland is famous for its hot springs, wow-factor landscapes and dazzling Northern Lights displays. It offers many activities, including glacier and geyser tours, whale-watching, and even descending by lift into a volcanic crater. With long nights from September to March and a small population ensuring minimal light pollution, there are many great viewing locations along the coastal ring road. The best places to stay include the high-end Deplar Farm on the Troll Peninsula, where you can watch the aurora from the geothermal infinity pool, the idyllic Hotel Rangá, which is about an hour from the buzzing city of Reykjavík and features an impressive onsite observatory, and the ultra-luxurious Retreat at Blue Lagoon, where you can see the lights dancing over the milky waters from the rooftop deck.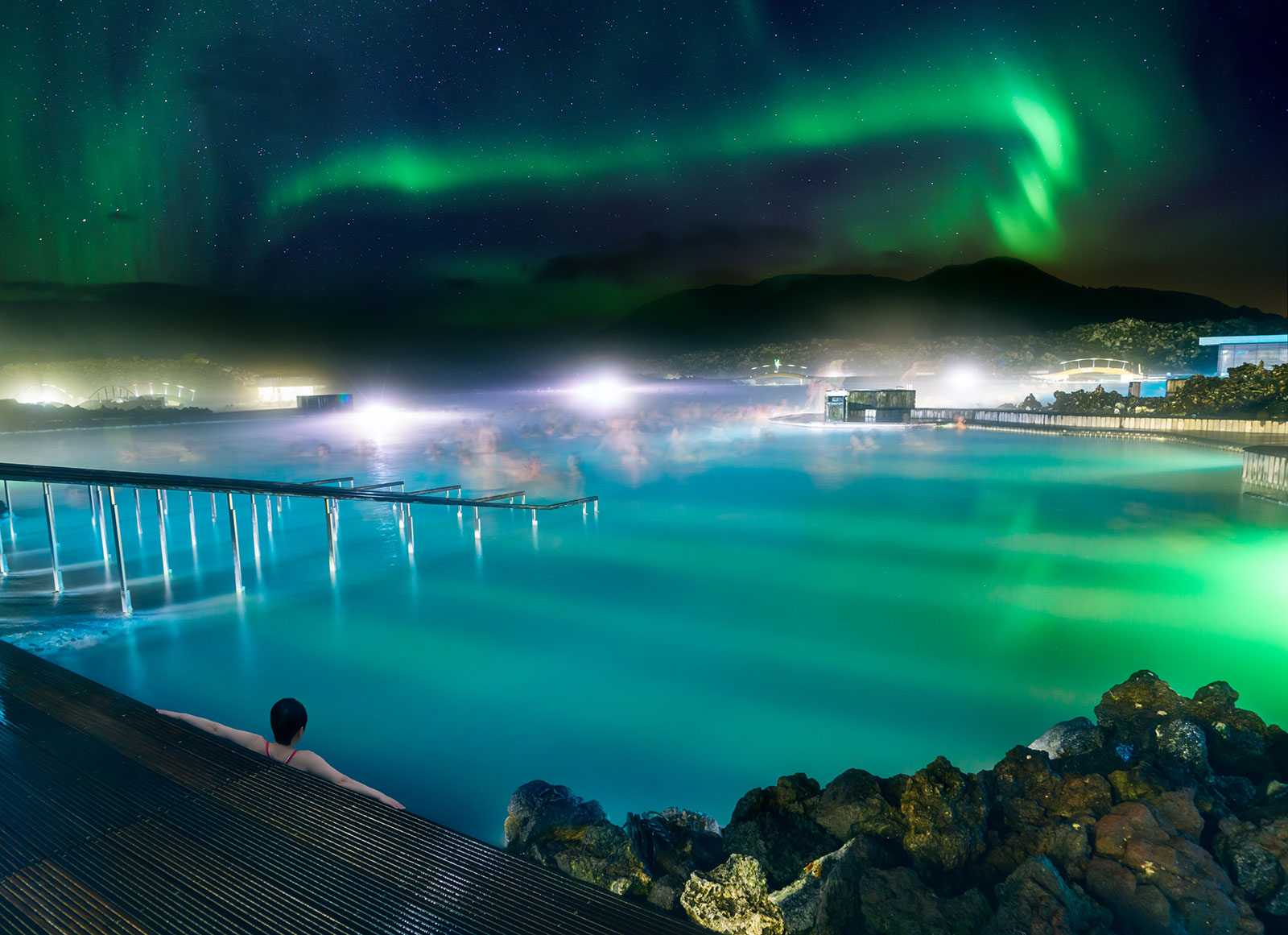 Alaska
Lying directly beneath a band of aurora activity, the town of Fairbanks, Alaska, has a lengthy aurora season running from August to April. With low levels of precipitation, light pollution and reliably clear skies, it is an ever-popular spot for Northern Light seekers. For a magical start to your Christmas celebrations, we recommend paying a visit to the nearby small city of North Pole. Top Alaskan accommodation options include staying at the Borealis Basecamp in a private cube cabin or clear-roofed igloo and watching the lights dance above you from the comfort of your bed. Or, for a truly unforgettable experience, stay at Sheldon Chalet, one of the world's most remote lodgings located at an elevation of 6,000ft in Denali National Park. Only accessible by helicopter, it's as luxurious as it is private, and the scenery is so dramatic it's hard to believe your eyes.

Finland
As well as being known for impressive aurora displays, which can occur up to 200 times a year, Northern Finland is a famous winter wonderland. The city of Rovaniemi is known as Santa's 'official' home, making it an excellent place to mix aurora hunting with a little festive cheer. Top stays include the stunning Arctic TreeHouse Hotel, offering panoramic views of the forest and illuminated skies, or the sleek Kakslauttanen Arctic Resort with its wealth of luxury accommodation options, from glass or snow igloos to wooden chalets and traditional Finnish houses. The gloriously secluded Aurora Village is another great choice. Many of the leading resorts offer a host of daytime activities, such as sleigh rides, husky safaris and guided snowmobile trips.

Norway
From Arctic wilderness to trendy cities, Norway has it all. If you're after a city break where you can take excursions to see the aurora, then the northern city of Tromsø, otherwise known as 'the capital of the Arctic', provides the perfect base. Or, if you are looking for a wild and wonderful break with a host of once in a lifetime experiences, then the Svalbard Islands, located 1300km from the North Pole, are for you. Thanks to the long nights during peak winter, the lights can be spotted in Svalbard during morning, afternoon and night. Norway also offers spectacular cruises along the northern coastline, giving you the option to view the lights and their reflections from the water. Top luxury accommodation options include Aurora Lodge in the Lyngen Alps, which is only accessible by helicopter, Sorrisniva's Arctic Wilderness Lodge with incredible views over the scenic Alta River, and an exclusive igloo stay at Isbreen The Glacier.

Discover the Northern Lights with Air Partner
Reaching remote locations via commercial airlines can be tricky and time-consuming, which is why travelling to see the Northern Lights by private jet is the preferred option for many. No matter where you are going, a bespoke trip with Air Partner will offer the ultimate in flexibility, privacy and comfort, saving time and ensuring you arrive in style.
If you are interested in discussing private jet travel to see the Northern Lights, or you want to learn more about our private charter jet offering, our expert Private Jet Team will be happy to help.