Winter breaks you'll never forget
From time spent with loved ones to the abundance of twinkling lights and delicious festive food, there is much to look forward to over the festive season. But why not make this year even more exciting by jetting off to one of the world's most festive cities to get you in the holiday spirit? Whether you'd prefer to peruse quaint Christmas markets whilst sipping warming mulled wine or glide through snow-covered forests on a sleigh ride, we've found just the place for you.
01Durango, Colorado, USA
With a backdrop of snow-draped mountains, thousands of twinkling lights and the famous Polar Express train ride, Durango is a picturesque winter wonderland. Enjoy Christmas shopping in the historic Downtown area, ski the nearby powdery slopes or take a romantic sleigh ride or dog sledding excursion through the San Juan mountains.
Flight time from New York: 4hrs 20m
Recommended Private Jet: Learjet 75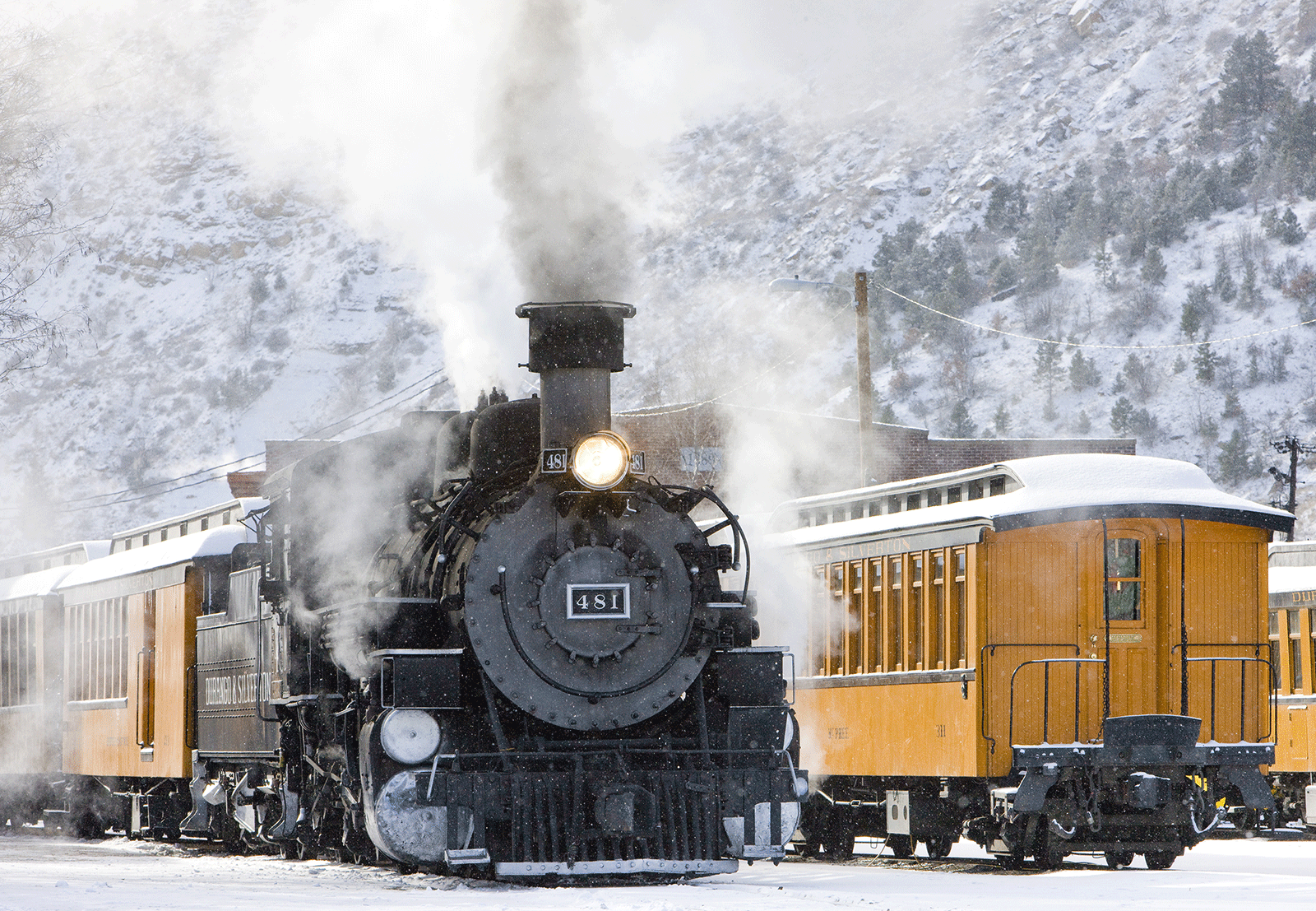 02North Pole, Alaska
The small Alaskan city of North Pole keeps the Christmas cheer going all year round and is a top bucket list destination for Christmas lovers. Shop the Santa Claus House, meet St. Nick and, if you visit in December, enjoy the annual Winter Festival with ice sculptures and fireworks. We recommend taking a 15-minute drive to the Fairbanks area where, on a clear night, you can often see the dazzling Northern Lights.
Flight time from New York: 7hrs 20m
Recommended Private Jet: Gulfstream G550

03Valkenburg aan de Geul, Netherlands
From mid-November, this charming small town transforms into a glistening winter wonderland. Explore the countless stalls at Europe's largest underground Christmas markets, set into the enchanting Municipal Cave and Velvet Cave. Admire the most beautiful nativity scenes in Wilhelmina Cave and warm yourself with tasty treats as you wander the picturesque streets under a canopy of twinkling lights.
Flight time from Paris – Le Bourget: 45m
Recommended Private Jet: Citation CJ2
04Rovaniemi, Lapland, Finland
As well as being Santa's 'official' home, Rovaniemi is a magical place that will get the whole family in the Christmas spirit. There are many activities for children, including Elf School, baking with Mrs Claus and meeting Santa himself. Other unforgettable excursions include reindeer safaris, husky sledding, snowmobile tours in the postcard-worthy frozen pine forests, and even viewing the Northern Lights.
Flight time from Munich: 3hrs 8m
Recommended Private Jet: Embraer Legacy 650

05Dublin, Ireland
With an abundance of cosy bars and pubs, a famously buzzy atmosphere, unique restaurants, plush hotels and enough merriment to last you through till next year, Dublin is the perfect city break to get you in the festive spirit. Enjoy some Christmas shopping on Grafton Street, carol singing in St Patrick's Cathedral and a trip to the Docklands Christmas Festival, with its traditional Victorian fairground rides and Santa's Grotto.
Flight time from Los Angeles Intl: 9hrs 48m
Recommended Private Jet: Gulfstream G550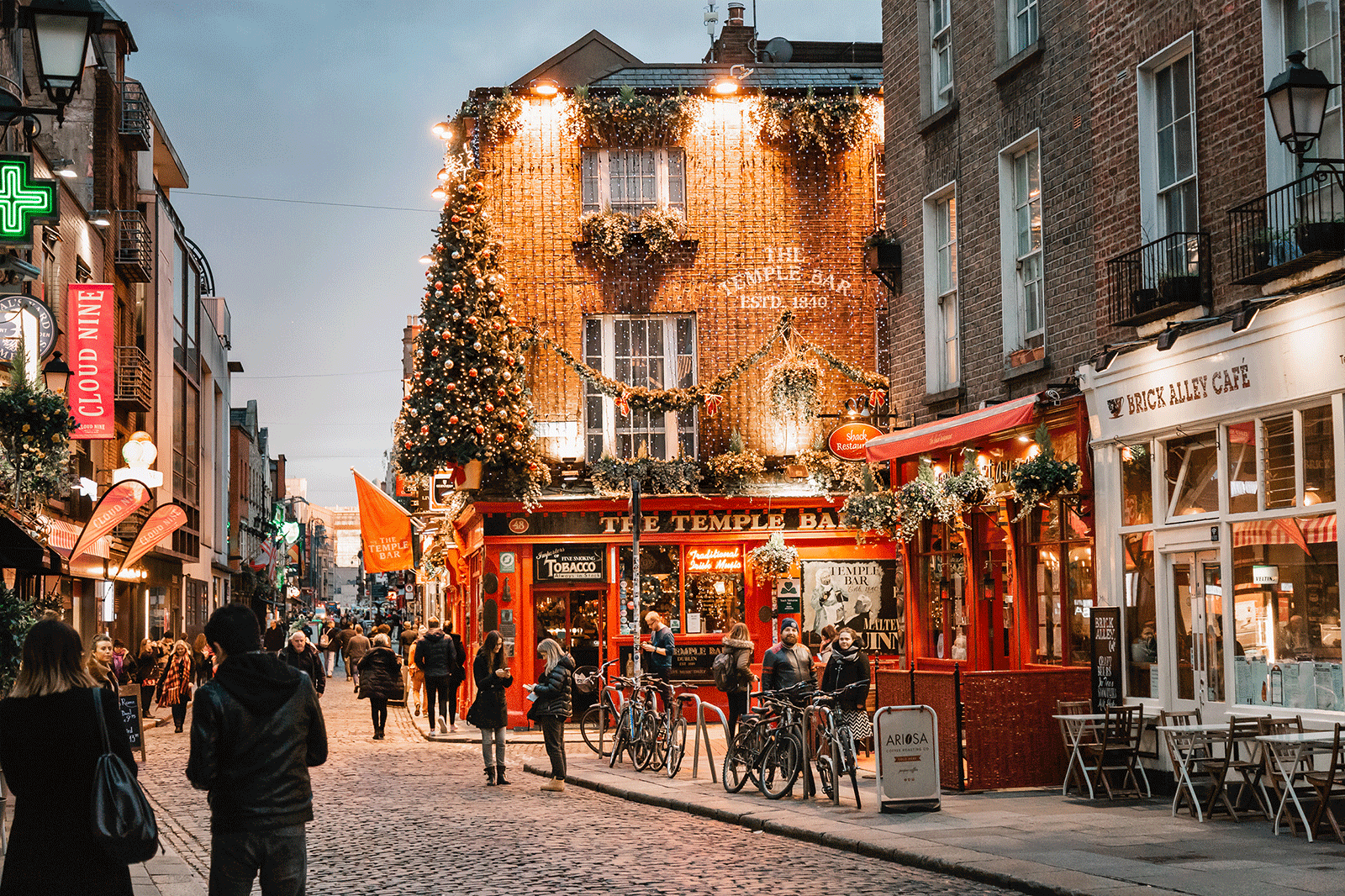 06Hong Kong, China
Hong Kong always oozes glitz, light and a real wow factor, and this shining city only becomes more impressive over the festive season. Enjoy world-class shopping malls and marvel at their fabulous Christmas displays, explore the sparkling WinterFest, relish in the city's famous culinary delights and embark on an evening cruise to see Victoria Harbour's breathtaking Symphony of Lights show.
Flight time from Farnborough: 10hrs 52m
Recommended Private Jet: Falcon 7X

07London, United Kingdom
London at Christmas is a truly magical experience. You'll find impressive lights around every corner, beautiful ice-skating rinks, and fabulous shopping at Harrods and Fortnum & Mason. Stay at one of the grand hotels like Claridge's or The Ritz with their twinkling Christmas displays and cosy fireplaces. Enjoy a candlelit carol concert at the Royal Albert Hall and top shows including The Nutcracker at the Royal Opera House.
Flight time from Milan to London Biggin Hill: 2hrs 6m
Recommended Private Jet: Embraer Phenom 100

08New York, USA
Full of wonder and excitement, it's hard to beat the fairytale that is New York at Christmas. Whether you are ice-skating in Central Park, marvelling at the 70ft tree at the Rockefeller Centre, shopping on Fifth Avenue or enjoying the merriment of Bryant Park Winter Village, New York will not disappoint.
Flight time from Madrid to John F Kennedy Intl: 7hrs 32m
Recommended Private Jet: Legacy 650E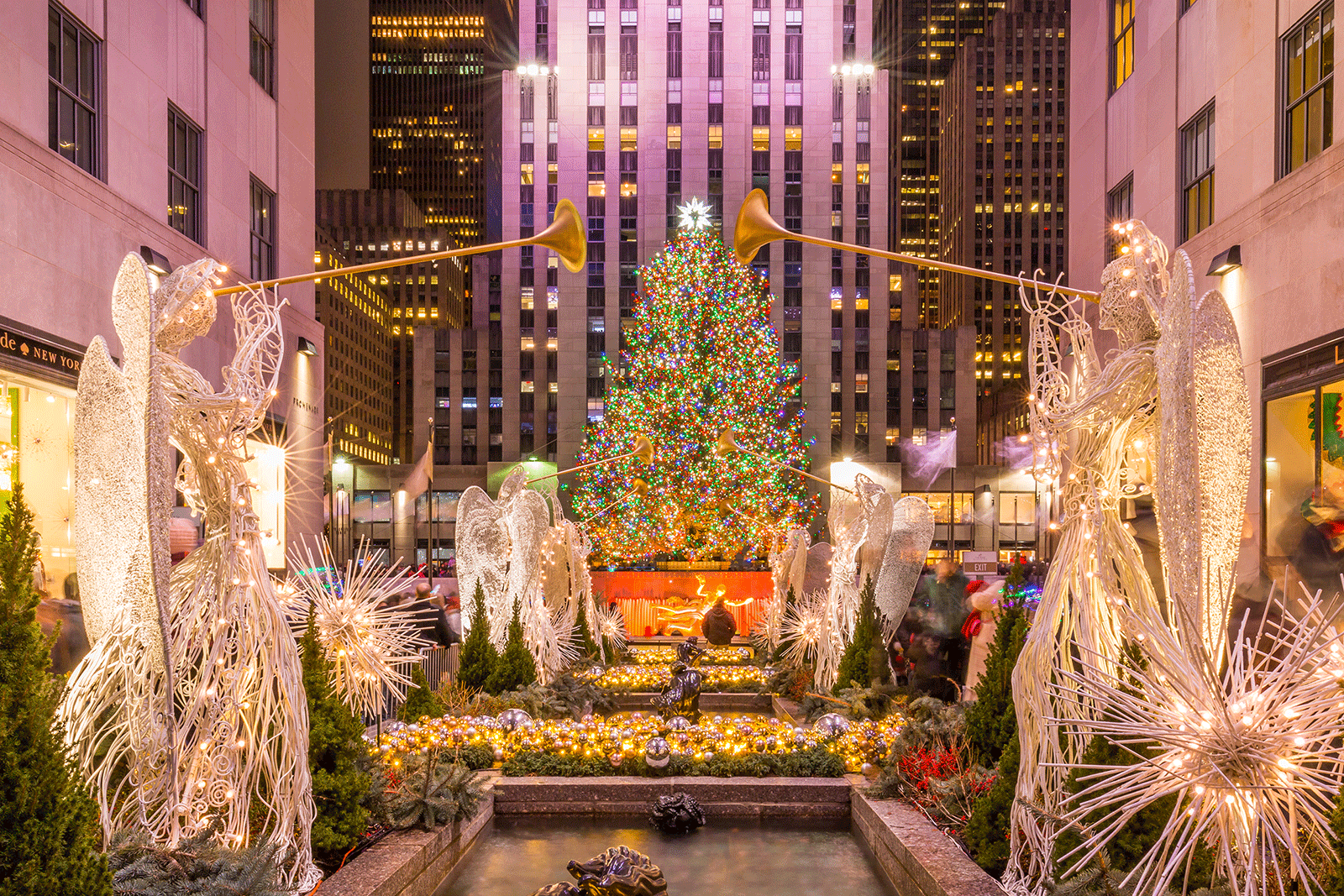 09Reykjavik, Iceland
With a backdrop of wild snow-covered mountains, the sparkling city of Reykjavik is as festive as it is beautiful. In the city centre you'll find the picturesque Yule Town Christmas markets, lots of delicious and authentic food, ice-skating rinks and carol singers. On clear nights you can often see the Northern Lights flashing across the sky, a spectacle you'll never forget. Warming up in one of the natural hot springs is also an essential Icelandic experience.
Flight time from Edinburgh: 2hrs 20m
Recommended Private Jet: Citation XLS+

10Strasbourg, France
With arguably some of the best Christmas markets in the world, Strasbourg's beautiful medieval streets transform into a bustle of festive shopping, eating and drinking when the holiday season is in full swing. You'll be spoilt for choice of concerts and cultural events and will be entertained by choirs as you explore the beautiful cobbled city centre. And, if you were dreaming of a white Christmas, there is also a high chance of snow.
Flight time from Cork, Ireland: 1hr 51m
Recommended Private Jet: Hawker 900XP

11Cape Town, South Africa
For those wishing to escape the cold but still wanting to engage in some festive fun, Cape Town is the perfect destination. It's summer in the Southern Hemisphere so, when you aren't strolling through the Christmas markets or enjoying the Festival of Lights, expect balmy beach days, cool clubs, incredible cuisine and the company of the 3,000 African penguins on Boulders Beach.
Flight time from Frankfurt: 11hr 18m
Recommended Private Jet: Global 6000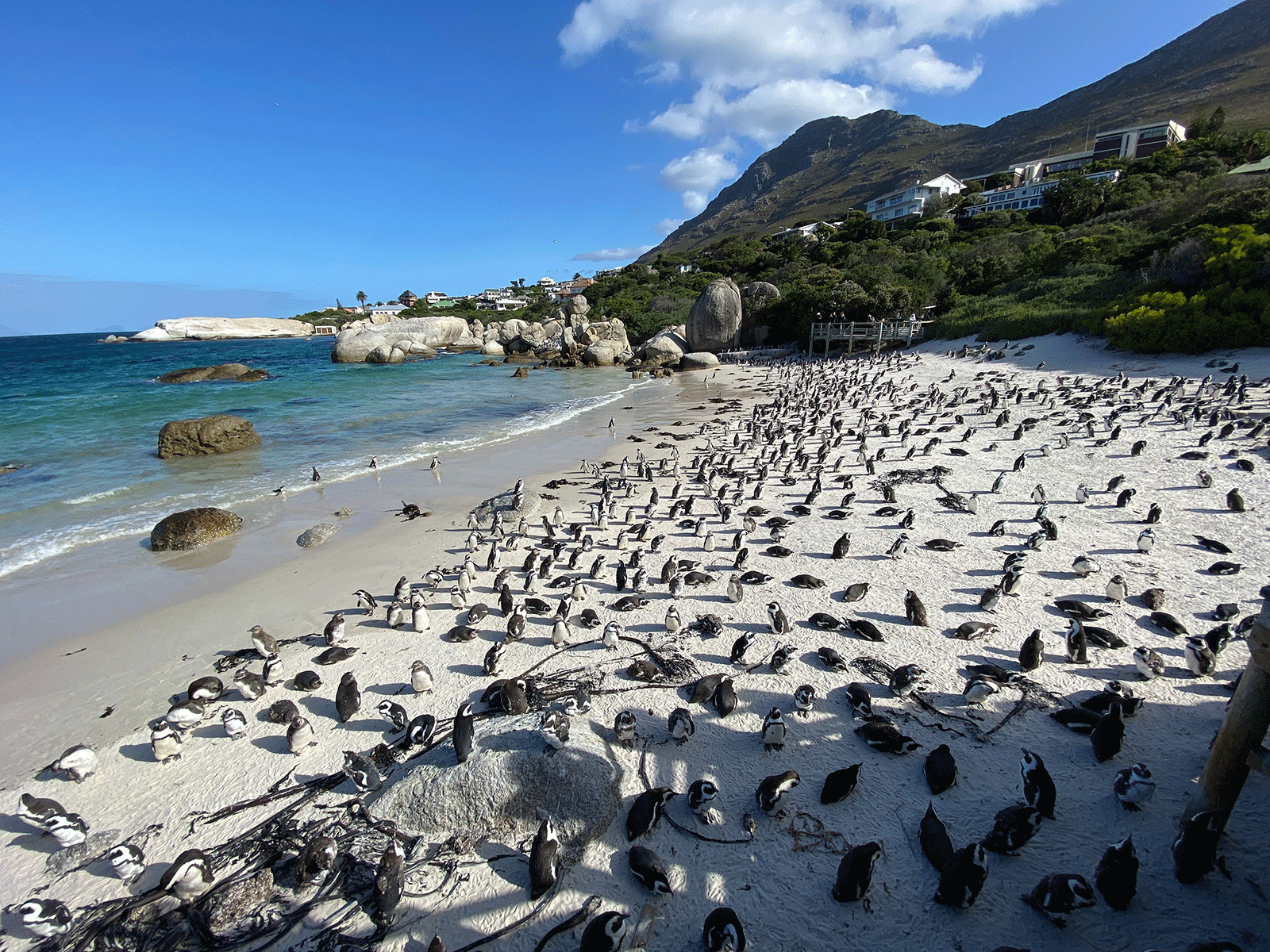 12Montreal, Canada
This chic cosmopolitan city has become a much loved destination for Christmas aficionados. Not only are you guaranteed snow, a fantastic parade and an abundance of enchanting markets, squares and festivals, but you are also spoiled for choice when it comes to fabulous restaurants and high-end shopping. We'd recommend attending Christmas mass at Notre Dame Basilica, one of the world's most beautiful churches.
Flight time from Miami: 2hr 54m
Recommended Private Jet: Challenger 604