With concerts, music festivals, and world tours seeing a return, our air charter solutions meet the demands of taking your show to the next level.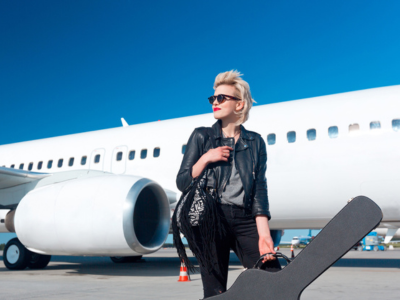 Air Partner is experienced in dealing with the needs of music, tours, and live events. Whether you are planning a major media release party, kicking off your world tour at the STAPLES Center in Los Angeles or the O2 London Arena, or making a surprise appearance at Coachella or in Dubai, our private aviation experts handle the biggest names in entertainment and show business, working directly with production management teams and record labels.

In addition to managing private flights for performing artists, music executives, their entourage, and production crews, we provide the quickest and most reliable method to transport music and production equipment via air cargo charter safely.

Our global team will make special arrangements to transport instruments, stage equipment, props, and anything that must travel for your performance. Our experts are readily available 24/7 for your global cargo needs, ensuring your cargo arrives safely, securely, and on time via aircraft charter. We have listed the types of air cargo arrangements that we accommodate for live music events, with how our solutions keep your production moving according to schedule.
Transporting Orchestra and Musical Instrument 
Transporting music equipment requires exceptional care and handling. Musical instruments are considered high-value cargo that are, in most cases, irreplaceable. Therefore, one of the greatest concerns when transporting them is preventing damage.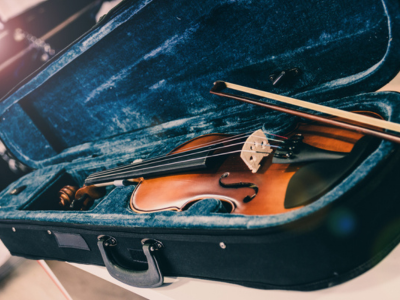 Our air cargo team can move an entire orchestra of musical instruments from city to city, ensuring it is done so delicately and sensitively. This includes instruments such as large wooden cellos, violins, grand pianos, and more. Where appropriate, temperature-controlled air cargo arrangements can be made.

Depending on the weight and size of your instrument, flying with it onboard a private jet may be a suitable option. For example, your electric guitar, cello, or violin. All high-valued items and equipment can also travel under the expert supervision of our On Board Couriers (OBC) services. Our on board couriers are professionally trained and available 24/7 to ensure your precious items fly safely. The couriers can arrive at any desired location - from airport to airport, door to door, or venue to venue.  
Transporting Audio and Video Equipment
Audio and video equipment are also sensitive to movement and at risk of damage or theft during its transportation. There also tend to be a lot of moving pieces – such as microphones, wires, mixers, DJ turntables, speakers, video screens, video cameras, rigs, and dollies. Air Partner will guarantee all equipment arrives safely and undamaged.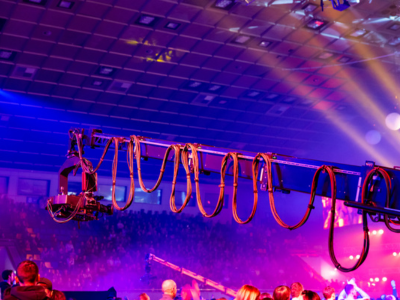 We also provide solutions for the Film & TV industry and are currently managing major world tours and media campaigns, so you can trust that we have the experience you deserve. We will organise the transport of your audio and video equipment safely and securely via cargo aircraft, providing full support for the loading and unloading with on-site cargo handling and logistics.
Making sure your A/V equipment is fit to fly, our cargo charter experts help you to prepare all documentation and customs clearances to avoid any disruptions or delays, especially when crossing oceans and borders. Using our global network, we provide trusted, reliable assistance to ensure secure transfer between airports and venues.
Transporting Staging, Lighting & Oversized Production EquipmentThe requirements for putting on high-profile music production are challenging; however, our air cargo solutions are designed to make the logistics process as simple as possible. The technical needs of a production or tour will vary, and we can help if you require transportation for staging, lighting, scaffolding, cranes, or machinery. Our cargo aircraft charter is the perfect solution to move heavy and oversized items.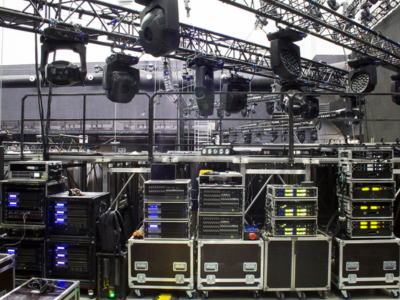 Working directly with your tour and production managers, our dedicated Cargo Account Managers will oversee and coordinate any large production travel needs, so your team can focus on putting on the best show possible.

Nothing is left behind or left to chance: we will find the right charter aircraft for all your heavy lift and oversized cargo. Additionally, we handle any necessary clearance and permits by working closely with airports, airlines, and events to ensure that necessary security measures are in place to meet all requirements outlined by international regulations.

If you are interested in chartering a private aircraft for transporting your cargo or flying your team for an upcoming music tour or live event, consult with one of our specialists today. Be sure to ask how we can provide enhanced security measures for your logistics and cargo.