Over the last few months, our Air Partner Freight team has seen a large increase in urgent freight requests from companies seeking to transport a number of different commodities between every continent. When handling even the most time-critical and more complex cargo arrangements, our global cargo team has responded to the industry demands and supply chain needs, providing swift solutions amidst the global crisis.
During the air freight peak season, it is important for companies with specific cargo requirements to plan ahead and be aware of all their options. Having the right partner, and being able to respond quickly, at the minute level, makes the difference for essential cargo transport, especially when there are limitations in cargo capacity.
Here are a few case studies that demonstrate our expertise to deliver reliable cargo charter services and timely solutions with the most creative and skilled logistics.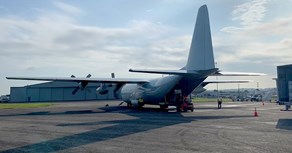 Urgent Supply-Chain Demands
When a manufacturer needed to deliver urgent COVID-related supplies, which included non-medical masks, the Air Partner Freight team arranged a time-critical cargo transport, flying from South America to North America.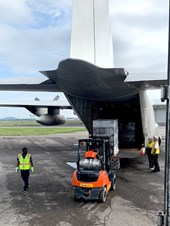 The essential PPE cargo was flown from Nicaragua to Miami on a C-130 Hercules aircraft, which then continued on a B767F from Miami to Nashville, carrying approximately 25,000 lbs. of boxes on a single mission flight operation. In order to meet a very tight delivery timeline, the Air Partner Freight had a live crew waiting at MIA for the inbound cargo and ensure a smooth transfer process for a quick "load and go". With the success of this mission, our team now regularly manages similar monthly trips for the client.
Special Handling Requirements & Safe Limits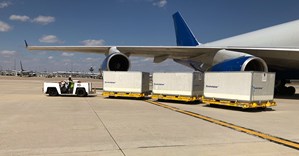 With COVID-19 related items, such as virus and antibody test kits, vaccines, medicines in high demand and needing to get distributed in a timely manner, our team has worked around the clock to provide time-critical solutions that meet the handling requirements. Our team ensures the proper safe requirements for safe limits for Dangerous Goods and secure air transport of High-Value Cargo. For COVID-19 test kits, our team have worked on flights from China to the United States, United States to Italy, and other global routes to move the necessary medical supplies that help to combat the virus throughout the pandemic.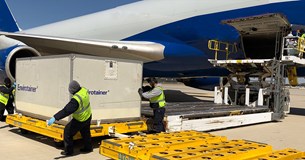 For these cargo with strict and sensitive handling procedures, we arranged for pharmaceutical Envirotainers, which are highly regulated temperature containers. In order to maintain the integrity of these test kits, our team coordinated for hourly temperature checks during transit, and provided additional logistics. For a cargo flight going from Incheon Airport to Washington D.C., there were 24 hour stops for a supervising crew member to log the ULE pallets to help ensure that the test kits remain ulta-cold in the frozen cryo-temperature range.
Remote Destination and Difficult to Reach Locations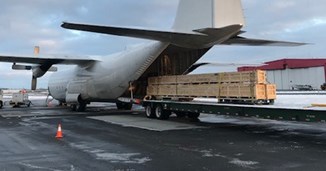 Our Freight team works regularly to deliver cargo to and from hard-to-reach locations that may be more challenging to access. Our Freight team have chartered to, from and even through various regions in Africa, China, the Middle East, Europe, and the Pacific frequently. Even in areas affected by natural disasters or with travel restrictions, our Freight team has been a go-to for those needing to deliver vital and essential aid and resources. When Hurricane Dorian devastated the Bahamas, our team was first to site for delivering critical aid and relief.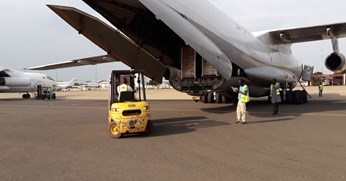 Often we provide cargo transport solutions for the Oil, Gas and Energy sector, which often involves delivering urgent cargo to remote sites and offshore locations. When our Freight team transported six pieces of oil & gas  equipment from Houston, TX to Nouakchott, Mauritania. Due to the lack of scheduled freighter service to this remote destination and the oversized dimensions of the cargo, the Freight team concluded that a unique hybrid charter solution. Our US and German Freight teams worked together to arrange immediate uplift of this critical cargo on the next flight out on a Boeing B47F from Houston, TX to Europe and to seamlessly connect to a dedicated AN-26 cargo aircraft for final mile transportation to end destination Nouakchott, Mauritania. In addition, we arranged for one of our dedicated Freight experts to conduct on site flight representation at transfer point Liege, Belgium to ensure the cargo was transferred quickly and the client was provided with tangible, real-time updates during the transfer process. 
Industry-Specific Solutions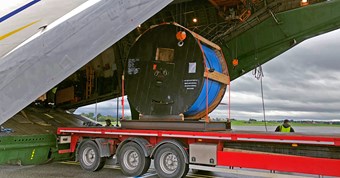 The Air Partner team offers air cargo charter services across all industries, including pharmaceutical, military & defense, automotive, humanitarian aid & relief, tech and more. For a company in the tech- sector, Air Partner took on a time-critical global forwarding delivery of subsea cables (submarine communication cables) leaving Houston International Airport (IAH). The cargo required repacking and had to be on route to Norway Stavanger Airport (SVG) within 48 hours of receiving the cargo request. To expedite the process, the Air Partner team acquired quick international permits and arranged special handling of the breakbulk cargo items.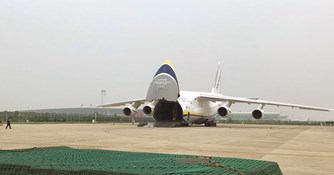 Flown on Antonov AN-124 aircraft, 2 large reels of subsea cables weighing approximately 20 tons each, were transported successfully overseas. Working in conjunction with our UK offices, we were able to have a member of our global team present at SVG airport to observe and coordinate upon arrival. Our team organized full door-to-door international cargo shipment in only 72 hours.
For your upcoming or urgent cargo projects, contact our team at any time.