From weaving your way through colorful markets to speeding across desert dunes or gazing at the futuristic skyline from your glitzy hotel, Qatar has so much to offer. This breathtakingly beautiful country of contrasts perfectly merges the past and the present, and you'll often find cultural gems and contemporary experiences side by side. Here we'll explore what to see and where to stay in this exciting and eclectic country.
PRIVATE JET CHARTER TO DOHA:
Situated on the coast and offering a welcome sea breeze, Doha, the cool and culture-rich capital of Qatar, gives Dubai and Abu Dhabi a run for their money and is the perfect base for exploring. Boasting impressive skyscrapers, designer shopping malls, and the constant arrival of glamourous restaurants and hotels, it is the ideal luxurious city break destination. For those looking to discover the country's history and enjoy some Qatari heritage, be sure to visit the acclaimed National Museum of Qatar, the renowned Museum of Islamic Art and the traditional Souq Waqif.
The Pearl Qatar: At The Pearl Qatar, you'll find the iconic Mediterranean-style yacht-lined marinas alongside landscaped gardens, plush hotels and villas. It's also the place for luxury shopping, with premium designers, elegant fashion, and chic jewelery stores in abundance. If you are looking for an adrenaline-fueled activity, nothing can beat speeding across the warm waters of the Persian Gulf on a private jet ski.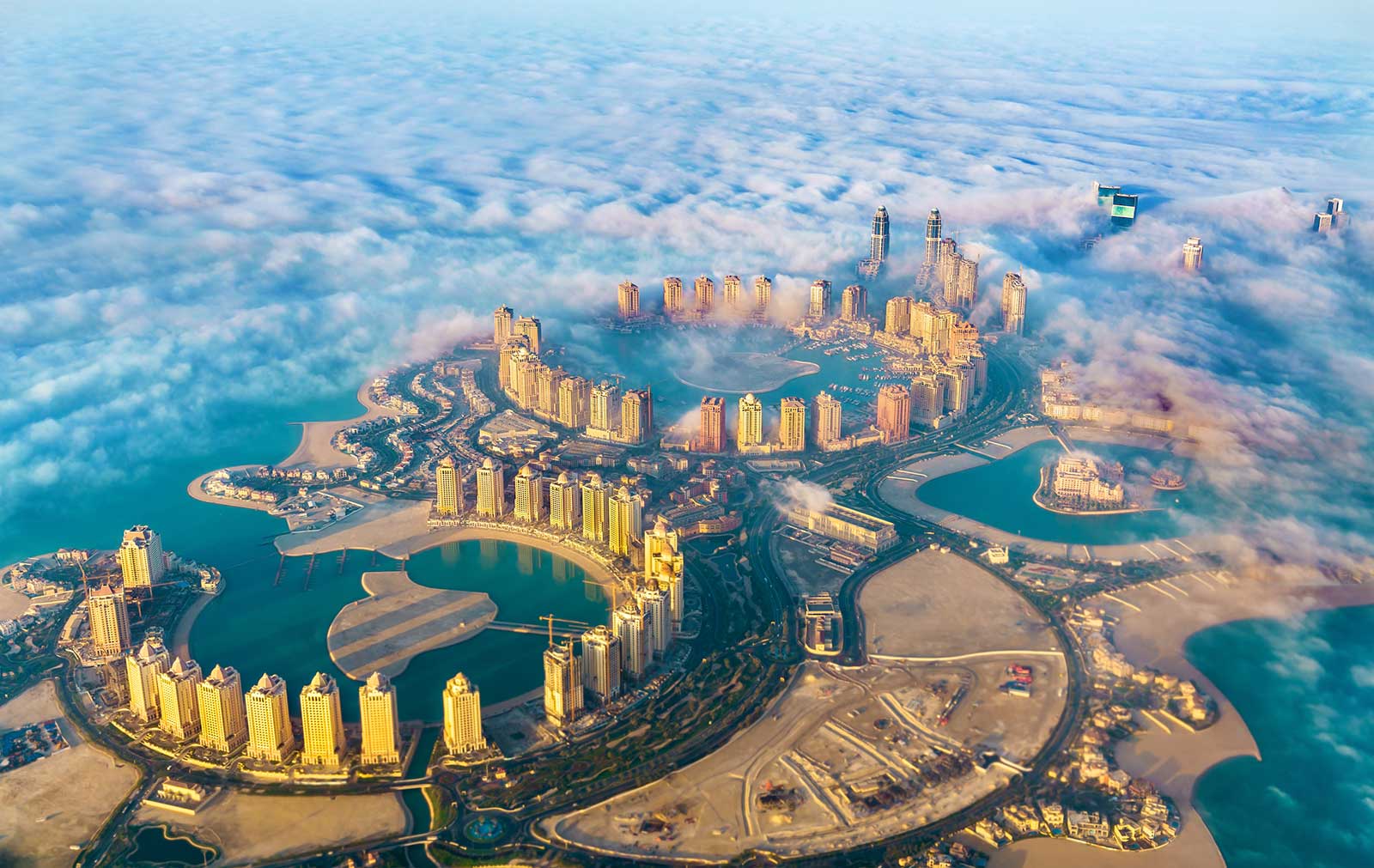 Souq Waqif: In contrast to Doha's ultra-modern skyline, Souq Waqif gives you a taste of the Middle East from a bygone era. This atmospheric, traditional market is a hive of activity and home to some of Qatar's oldest and most historic buildings. As you stroll through the souq's winding alleys, you'll find jute sacks filled with spices, traditional clothing, gold jewelery and authentic street food.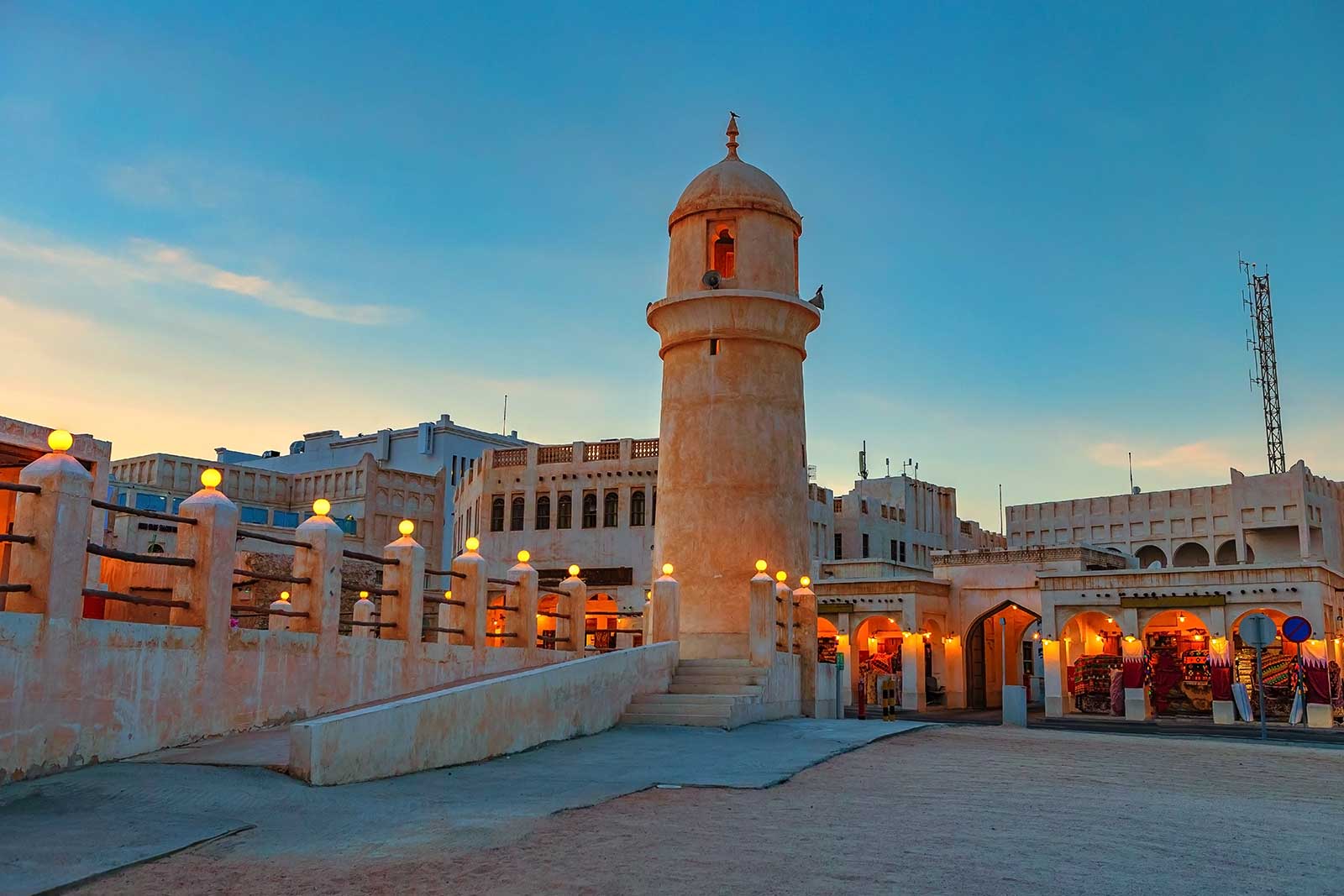 Doha Corniche: One of Doha's most iconic features, the Corniche is a beautiful 7km palm tree-fringed promenade overlooking the smooth, tranquil waters of Doha Bay. Lined with fine dining restaurants, boutique shops, and cultural attractions, including the Pearl Monument and the Museum of Islamic Art, the Corniche is a vibrant attraction. You'll also find MIA Park, which provides some of the best views of the city's skyline.
Place Vendôme Mall: The extravagant Place Vendôme Mall in nearby Lusail opened in April 2022 and is a luxury shopper's paradise. The majestic, French-inspired architecture provides sumptuous surroundings for its four floors of over 500 high-end, premium stores and international fashion brands. And, if it wasn't impressive enough, running through the interior and exterior of the mall is a water canal with dancing water fountains and a nightly 3D laser show.
TOP LUXURIOUS HOTELS IN DOHA
Those looking for a world-class hotel experience will be impressed by Doha's options, with an abundance of iconic names to be found in this glamourous city. Discover the undeniable luxury of the Mandarin Oriental, the stunning views from the Four Seasons and not one but two opulent Ritz-Carlton offerings. The trendy W Hotel and the sleek St. Regis are also high on the list.
QATAR TRIPS AND EXCURSIONS
Desert Safari: Enjoy the combination of tranquility and excitement when you face Qatar's expansive desert. Take a traditional camel trek over the soft dunes, an exhilarating 4x4 tour, or even a dune buggy ride. The Khor Al Adaid, also known as the Inland Sea, is one of the few places on earth where dunes meet the sea, making it an incredible spot to visit. Thrill seekers can even try paragliding or skydiving over the desert with captivating views back towards the coast.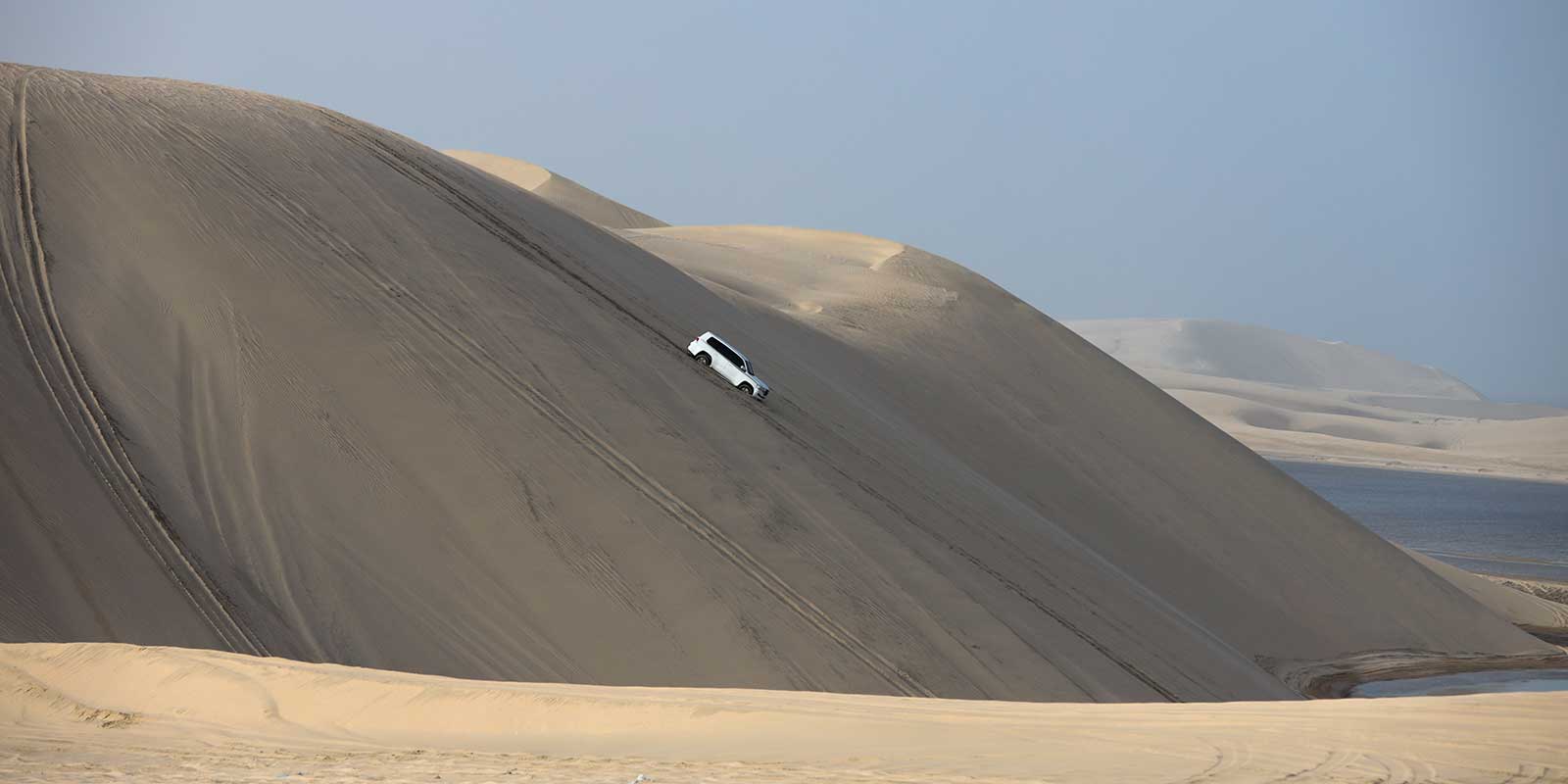 Fuwairit Beach: 85km north of Doha City, Fuwairit Beach is a stunning, natural location offering pristine white sands and warm crystal clear waters, and, if you like an early start, glorious sunrises – a perfect escape from the heat of the city. If you are feeling adventurous, the beach also offers ideal kitesurfing conditions.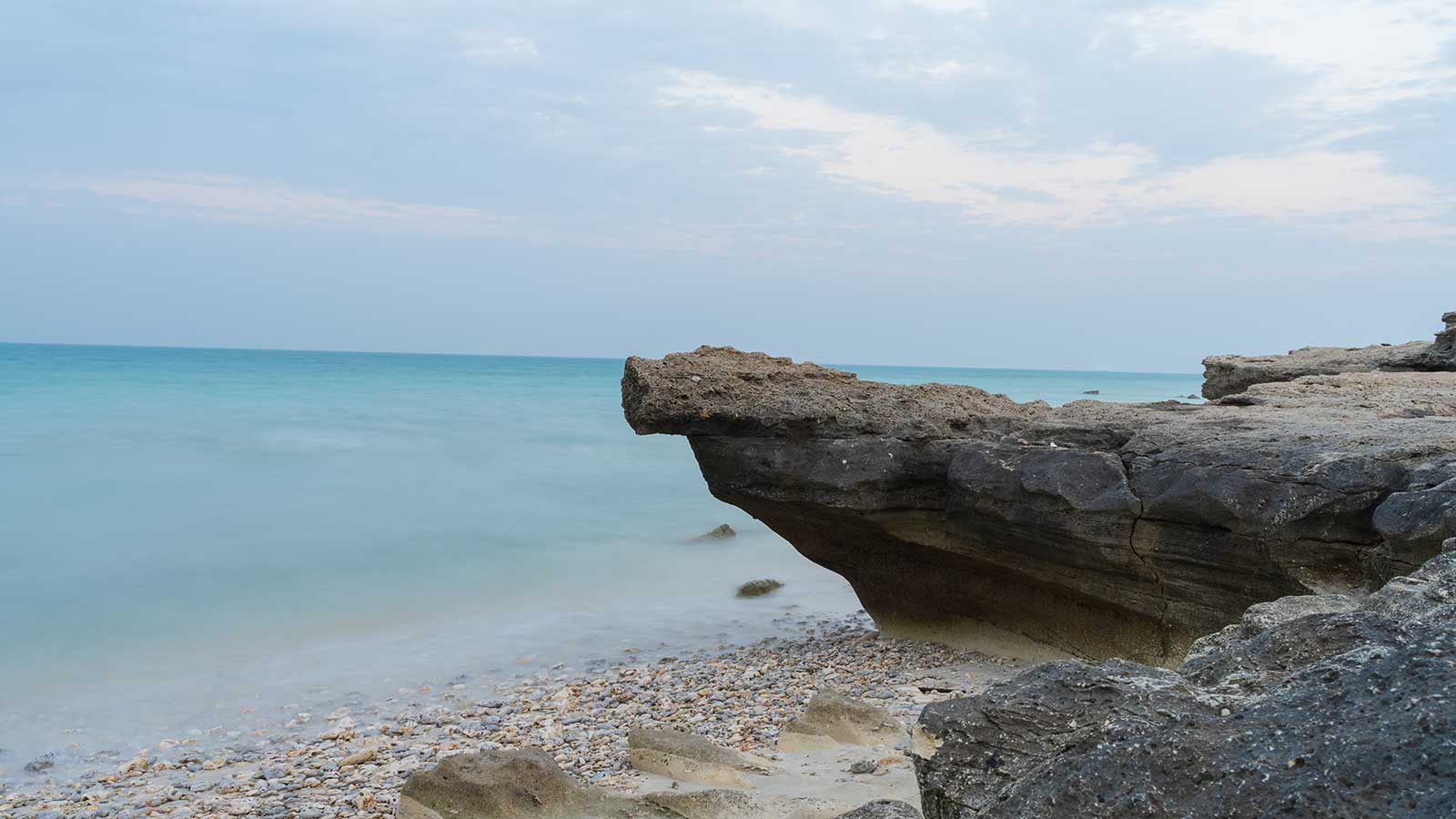 Al Thakira Mangrove Kayaking: A journey through the natural wonders of the Al Thakira mangrove reserve by kayak tour is an excellent way to relax and unwind. Located 65km north of Doha, the beautiful mangrove forest is a stunning contrast to the desert surroundings. Attracting a wide range of migratory birds, including flamingos and herons, thanks to its sea life, fish, and lush vegetation, this is an experience you'll never forget.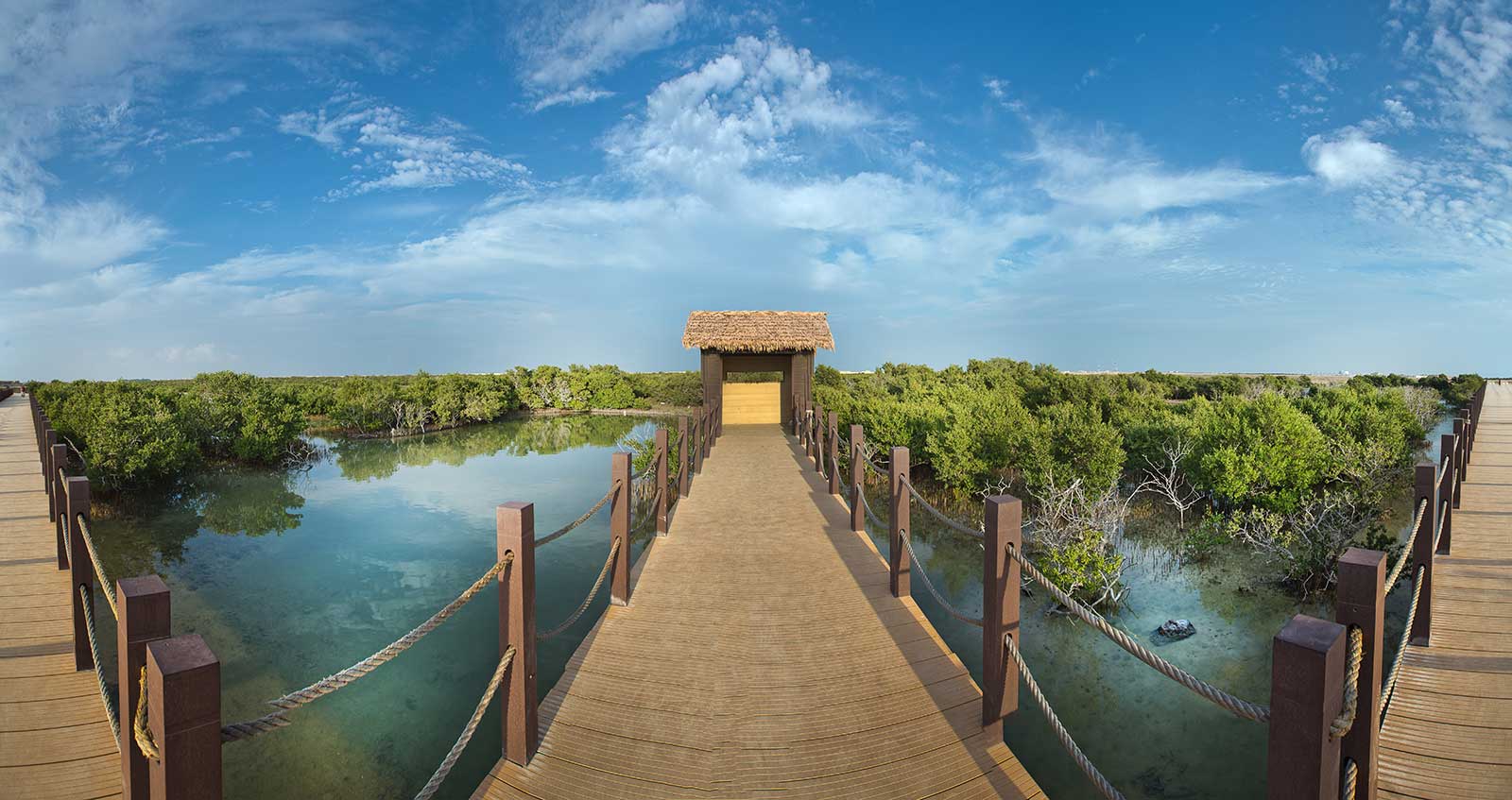 PRIVATE JET CHARTER OR GROUP CHARTER FLIGHTS TO QATAR
Whether you are travelling solo or as part of a group, reaching Qatar's Hamad International Airport or Doha International Airport aboard a private charter jet with Air Partner will give you the perfect start to your trip. If you are interested in planning a trip to Qatar and want to learn more about our private charter jet or group charter flight offering, our expert team are available 24/7 and will be happy to help.