As the globe continues to recover from the pandemic, the clock certainly feels like it is ticking again as the pace of daily life has ramped up. While the 'traditional workplace' may be a thing of the past, the need to balance work and home life remains crucial for key players on the business frontlines. Many leaders are utilising this unprecedented time as an opportunity to re-evaluate corporate practices that have been in place for decades, paving the way for innovative solutions that account for not only optimising success but also caring for the people responsible for those results. While the hybrid work model may be here to stay, recent studies also suggest that employees are in need of an appropriate balance of a physical and digital environment that connects them with their colleagues and clientele.  
Changes to Corporate Travel Trends
The return of conferences and in-person events continues to trend up as the need to forge new relationships and foster existing ones continues to grow. 90% of businesses strongly agree that in-person meetings build bonds with stakeholders, including clients, quicker and stronger than virtually, according to research from the Business Travel Association and CBI Economics.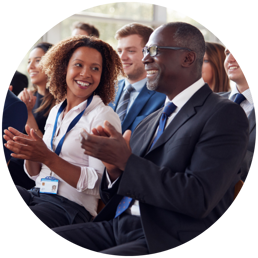 This, coupled with the recovery for demand for flights quickly approaching pre-pandemic levels, according to IATA, indicates a need to reconnect business travellers, but just like the workplace has shifted, so have the traveller's needs.  
It's evident that businesses are returning to corporate travel again, but this doesn't mean it is happening as freely as it once did. Not only have companies shifted their thinking around purposeful travel, but so have the employees who travel for work, many of whom take to the skies to fly great distances at a time.
There is a much higher level of discretion for business travellers now. Individuals place a high value on the time they spend travelling, which means they are seeking meaningful pursuits worth travelling for and also understanding how the experience impacts their daily lives.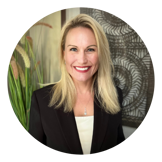 "Private charter is not a solution for every company, of course, but for those that do utilize our services, the benefits far exceed simply moving executives from one destination to the next," says Erica Merrill, Director of Business Development at Air Partner. "It's about taking into consideration the value of the individual's time and the quality of the travel experience. The average business traveller loses almost a complete 8-hour work day when travelling, and the services we are able to provide give back that time, whether it's through a more seamless itinerary or the ability to connect with colleagues privately and loved ones in flight." 
This notion is where wellbeing enters the consideration process. For some, wellbeing is broadly defined as overall satisfaction in professional and personal lives. However, it can get far more granular and specific. From health concerns to family life, there is a broad spectrum that is different for each individual. However, one aspect remains a common thread. It is critical to take time to prioritise one's health and personal wellbeing as it can impact the way one handles everyday situations, especially while travelling.  
Corporate Travel with Air Partner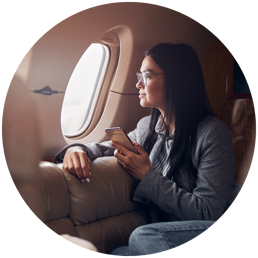 If you're a key decision-maker responsible for corporate travel, you know the wellbeing of your team is of the utmost importance when operating a business. It's more than ensuring people simply arrive on time. It's accounting for the obstacles they face along the way, whether long security lines, flight disruptions, multi-leg connections, or even the opportunity to have access to quality menu items along the journey.
To account for these considerations with ease, private jet charter is the perfect option to avoid the headaches of commercial travel, give back the time for teams to connect and easily unwind as well as take time to prepare prior to arriving at their destination in flight.