For 60 years, we have been providing Group Charter solutions to industries across the globe. Whether you're flying a group of employees for a meeting, conference, or incentive event, to a product launch, press trip, or for any other reason, we can assist in providing a bespoke Group Charter solution to meet your requirements. As travel restrictions slowly begin to ease once again, and governments around the world implement their requirements to travel, your dedicated Account Manager will be able to guide you through the entire process, providing you with the most up to date travel advice for your intended destination.
Why choose Group Charter for your event?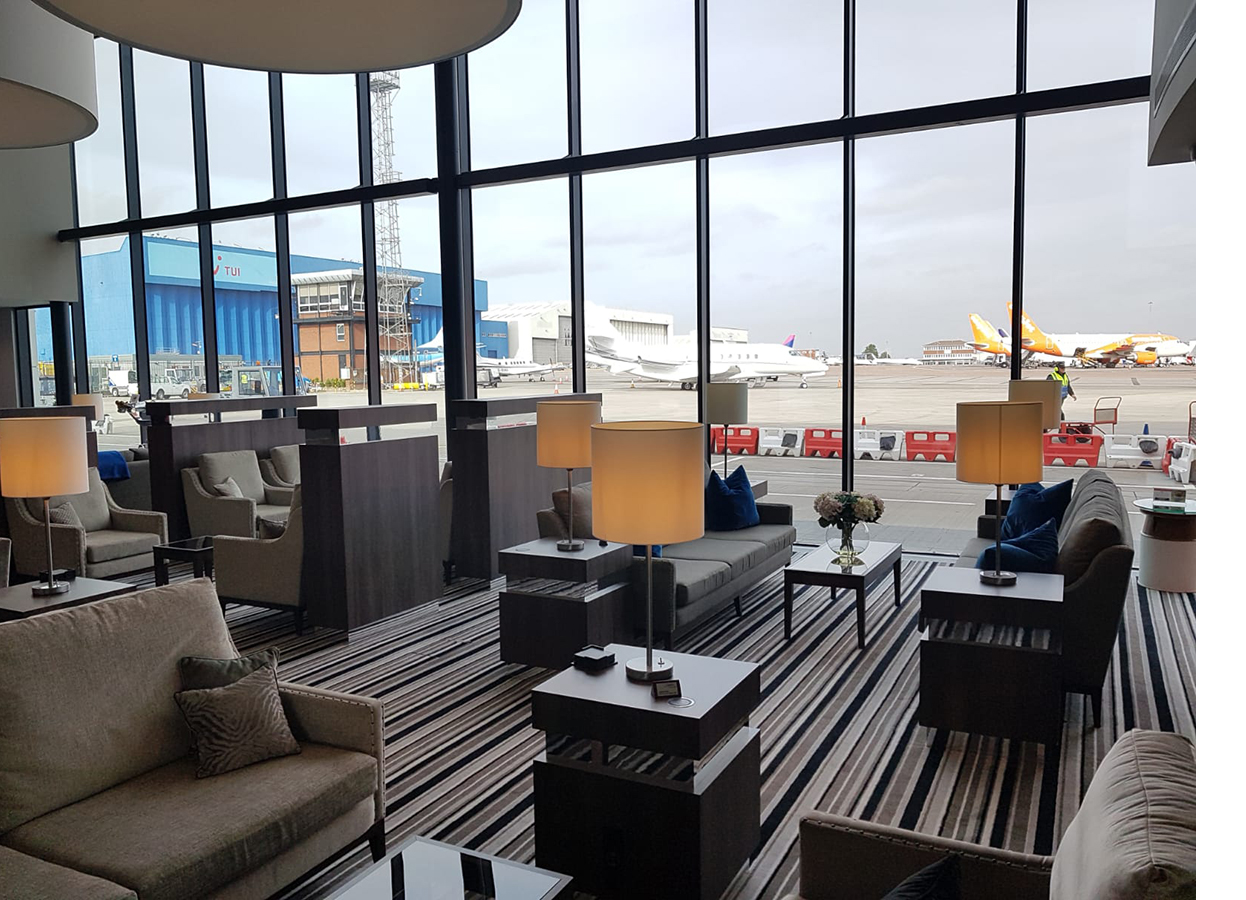 The benefits of Group Charter have been widely recognised throughout Covid-19, due to the added safety, more flexibility and greater degree of control over the end-to-end experience. As we begin to emerge from the pandemic, employee safety remains of key importance and Group Charter allows you to control many elements of the travel experience, maintain bubbles, and keep contact and touchpoints to a minimum. When chartering an aircraft for your group we can arrange to fly you from a private terminal, therefore avoiding busy commercial airports and vastly reducing the number of face-to-face interactions, and touchpoint areas. From comfortable lounges to off-site check-in, we can implement measures to keep your group interactions to an absolute minimum.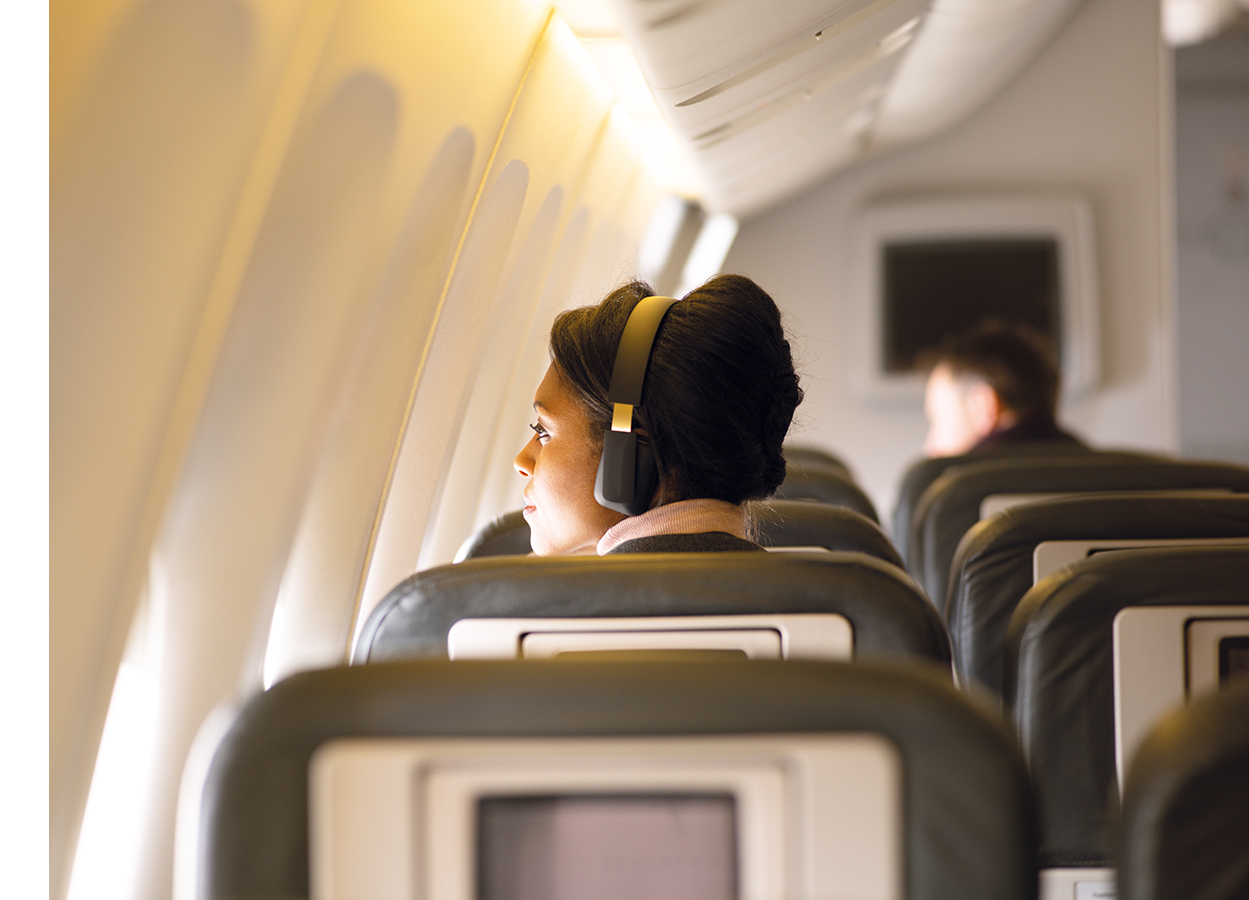 We have access to a large range of aircraft, from all economy to business class configuration, and our experts can assist with arranging aircraft to suit any number of passengers, to any destination. When sourcing the perfect aircraft for your group, our experts will ensure that all Covid protocols are adhered to. Chartering an aircraft larger than your group size ensures social distancing is also possible for the entire journey. We can also arrange for deep cleaning of the aircraft prior to departure, as well as provide PPE, including facemasks, gloves and hand sanitiser to ensure your group are fully protected throughout the flight. All these additional measures can be tailored to your exact requirements and our dedicated Account Manager's are on hand to provide advice and assistance.
Safeguarding flights with Air Partner Protect
Last year, at the start of the Covid-19 pandemic, we launched Air Partner Protect, a unique product allowing our clients to safeguard their flights, mitigate risk and be provided with guidance and reassurance during the outbreak. Air Partner Protect has offered our clients additional protection throughout these unprecedented times and remains of paramount importance as we begin to slowly emerge from the global pandemic.
Personalised service, bespoke to you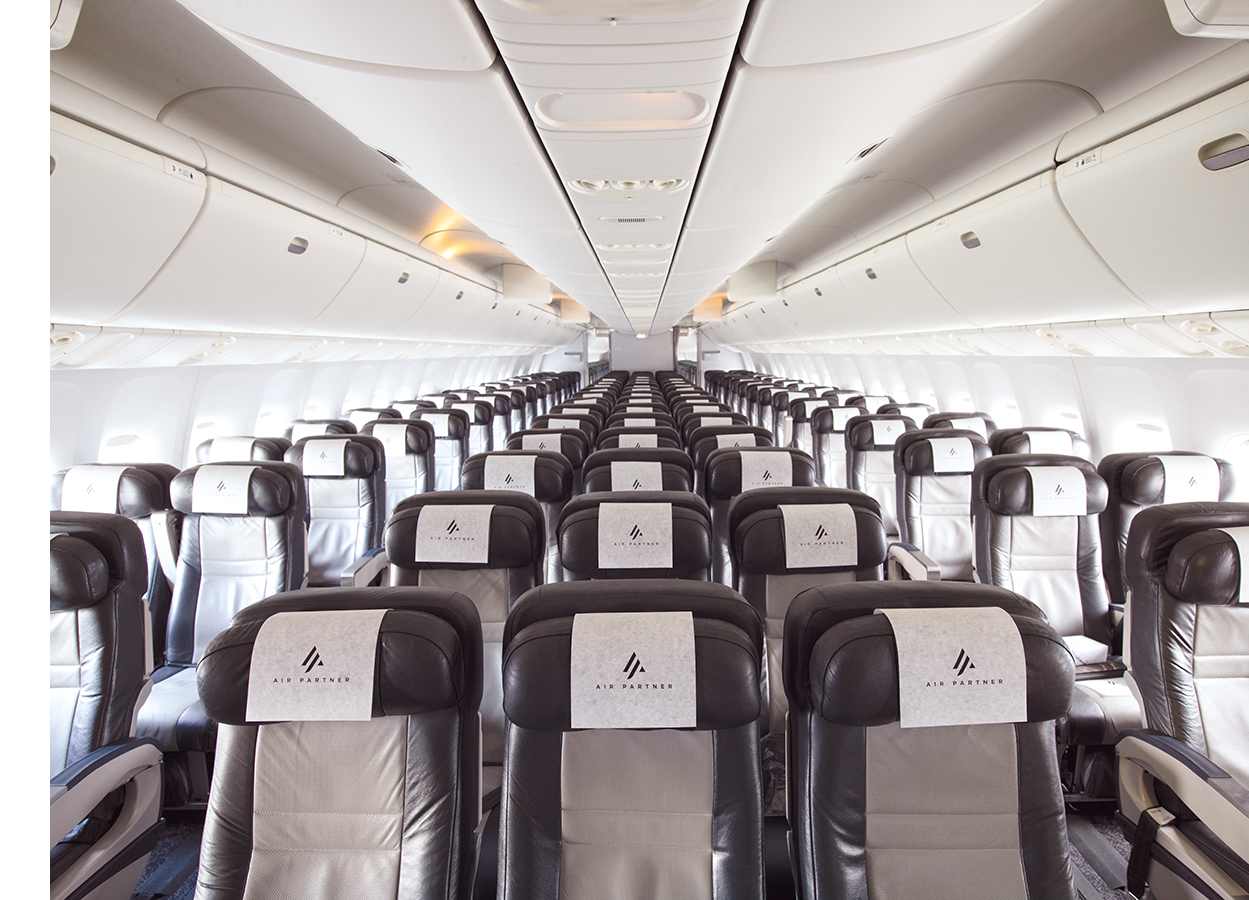 Making the flight tailored to your group has never been easier with our bespoke service options, you can ensure that you make the most of every minute - both in the air and on the ground. Choose from a variety of features to create a personalised and memorable flight experience. From dedicated branding options including headrest covers onboard the flight to full aircraft livery, you can create a highly memorable and visible impression of your brand.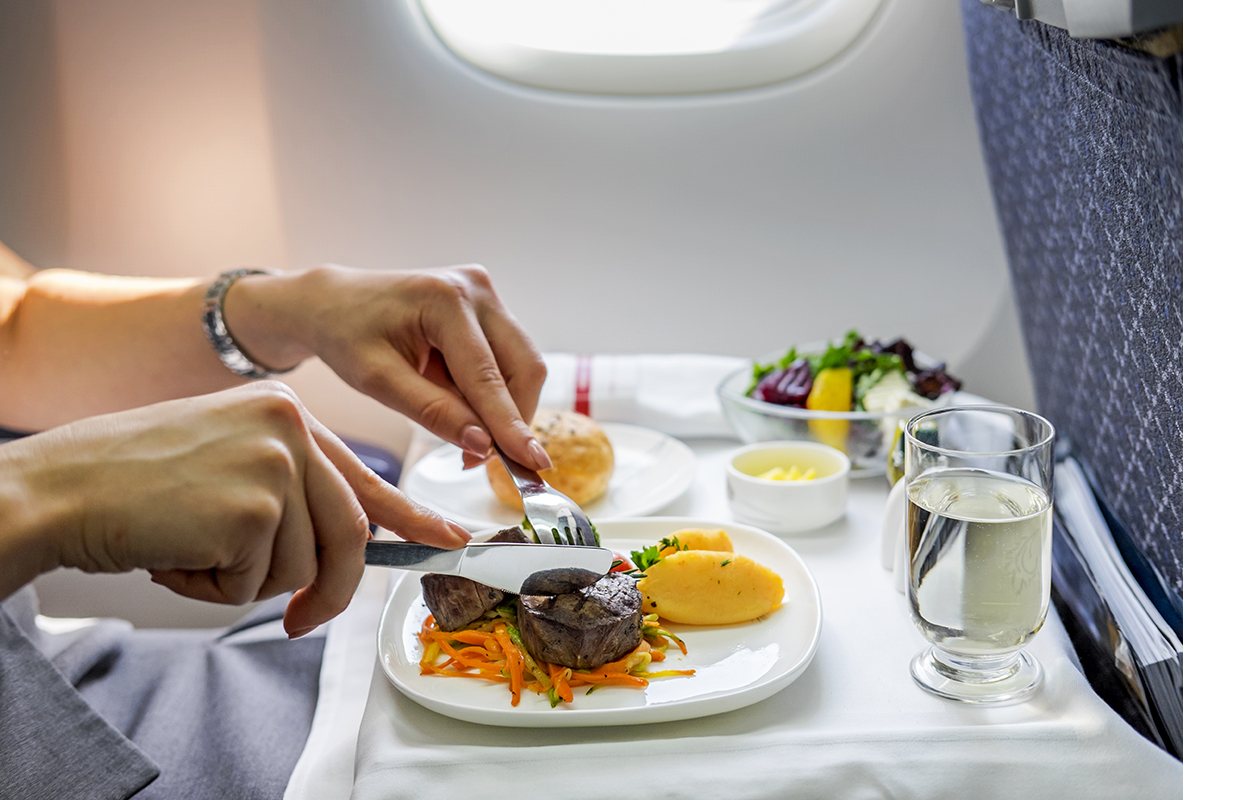 We can also assist with providing the perfect onboard catering experience. We will work closely with you to create a special menu for your group and ensure that specific dietary requirements can also be accommodated, for example, gluten and dairy-free options. We can also arrange a deli-bag service to be delivered to each seat prior to boarding to minimise contact time with the crew.
There is nothing like a journey that has been tailored perfectly to your needs, and our dedicated Account Managers have the expertise to guide you through the most suitable arrangements to meet your requirements. For more information on private charter for your group, please get in touch.