For 60 years, our team of aviation professionals have gone above and beyond to create personalized charter experiences. Whether you are travelling for business or leisure, our experts are always on hand 24/7 to assist with all your charter requirements. Meet some of the people delivering extraordinary flight experiences.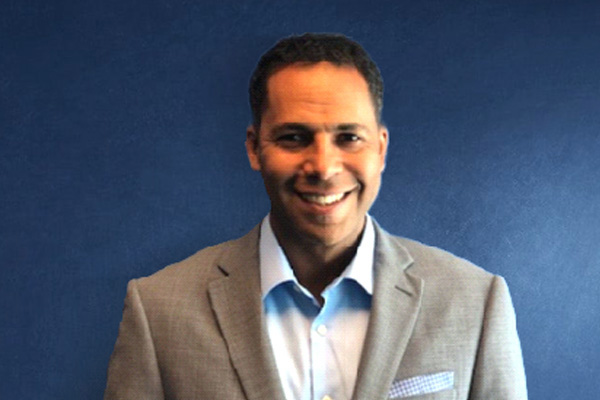 In this article, we are delighted to highlight Delmor Berry, Private Jets Account Manager at Air Partner. Delmor has worked in the aviation industry since 2003, and this year celebrates his 10th anniversary at Air Partner. With a trove of rich experiences in aviation, utmost dedication to service, and continued camaraderie among his peers, Delmor's relentless support has helped the team push through these unprecedented times the aviation industry has faced due to the coronavirus outbreak. We asked Delmor to tell us more about his time working in aviation and Air Partner, what challenges the last year has meant for charter broking and share his insights for anyone looking to charter for the first time. 
What do you enjoy most about working as a private jet broker?
Every day is different. Whether I am working on last-minute short-hop seasonal flights or an international trips, there are ultimately different rules and procedures, which ultimately keeps things interesting. The more complex the flight, the more room for being creative. Being able to deliver reliable and competitive charter solutions is fulfilling for me. Even more so, I appreciate getting to work closely with new clients and my existing clients who I have developed great relationships with over the years. 
What is your most memorable charter to date?
I have chartered plenty of memorable flights, but one that comes to mind is when I flew some of my client's kids and grandkids to meet them in Washington D.C., where they would meet the rest of the extended family to embark on a 16 member family vacation to Switzerland. I secured an 18 passenger Embraer Lineage to fly them to Europe. I, along with their dedicated sales manager, flew to D.C. to see them off on their journey in-person. We decorated the cabin specially for one of the grandkids' birthday that day as well. We had balloons, party decorations, cake, and wrapped presents - the works! It was all capped off with a lovely group photo on the stairs of their aircraft. It was certainly memorable for them as it was for me. On a separate occasion, we also hired an executive chef to fly with them and prepare a five-star feast.  
What challenges has the coronavirus pandemic meant for charter broking?
At Air Partner, we take the safety of our passengers seriously. Although the pandemic has certainly added a few additional steps to my flight booking routines, our team continues to set the benchmark in private aviation, ensuring a great experience when flying to anywhere in the world while also taking every measure to safeguard our customers when they travel. Working regularly on complex international trips, amidst the constantly changing COVID protocols, across various countries, has been challenging. By staying up-to-date with entry restrictions for any areas, we help our customers get to anywhere they wish to fly with understanding of prior testing requirements as well as awareness of lockdowns and quarantines. Using our global network, I make sure to stay informed on a very regular basis, and by being proactive, anticipate any factors that could affect travel, paying attention to any travel advisories from different organizations such as the CDC, WHO, and foreign governments.
What advice would you give to anyone looking to charter for the first time?
One personal recommendation, for the more practical, is to avoid paying for catering. The cost of catering can be very overpriced, so it may be more economical to bring your own food. Alternatively, you might consider becoming a member of a private jet program, like our JetCard, which includes complimentary catering with fixed hourly flight pricing.
If you chartered a jet, where would you fly to and why?
Southern Africa. To go on a safari, on an ultra long range jet. Having a private jet for just my family and me would make such a long distance travel time well-spent.
What is your favorite aircraft and why?
While this is a tough question, my choice is the Gulfstream 650. Gulfstream is one of the best products out there. This is my highest ranked plane… until the next biggest plane comes out. The Global 7500 has caught my eye.