For 60 years, our team of aviation professionals have gone above and beyond to create bespoke charter experiences. Whether you are travelling for business or leisure, our experts are always on hand 24/7 to assist with all your charter requirements. Meet some of the people delivering extraordinary flight experiences.
In this article, we are delighted to highlight Jobby George, General Manager, Middle East at Air Partner. Jobby has worked in the aviation industry for 15 years now. He originally started his career in aviation at Air Partner back in 2005 as an accountant for the Dubai office, and after three months got an opportunity to work in the sales and broking side of the company. Jobby has worked at Air Partner for six years now, re-joining the company again in 2019 as General Manager for the Middle East. We asked Jobby to tell us more about his time working in aviation and Air Partner, what challenges the last year has meant for charter broking and share his advice for anyone looking to charter for the first time.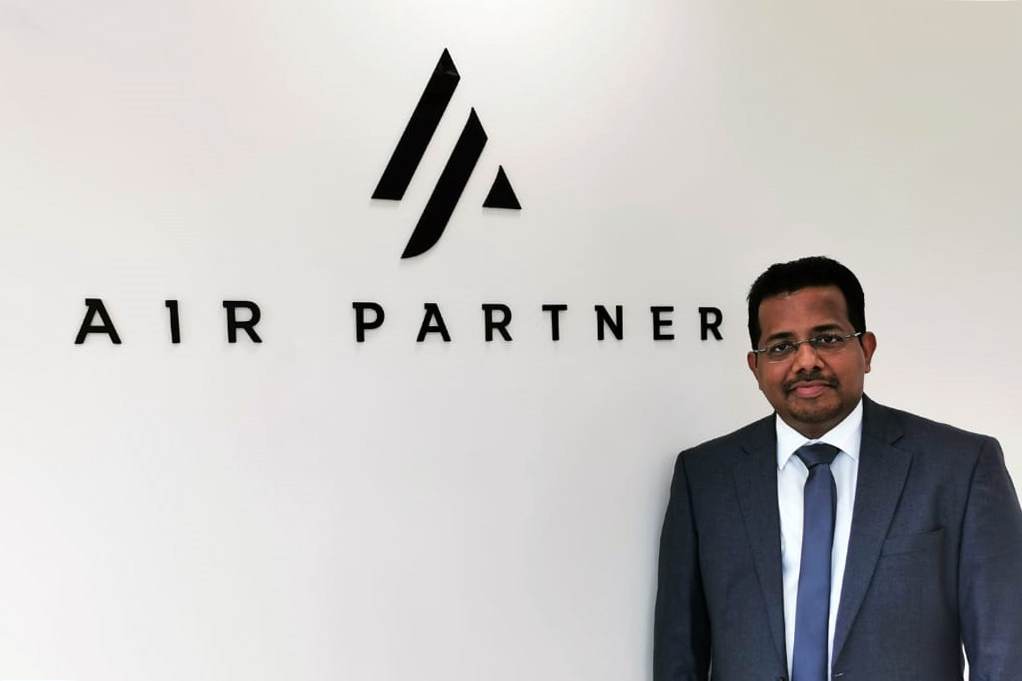 Q. What do you enjoy most about working as a private jet broker?
A. The great thing about working as a private jet broker is that every day is different. You get to meet and speak with so many different people, from different industries, countries and cultures, all with their own unique requirements which makes the job so rewarding. No two days are ever the same. No two charters are ever the same.
Q. What is your most memorable charter to date?
A. Throughout my time working in charter broking I have some very memorable charters, but one of the biggest was for a trip of 515 passengers. It was for a pre-wedding party flying from India to Zurich, in all business class seats. The charter consisted of using a B757 VIP / B767 VIP and two B747 VIP.
Q. What challenges has the coronavirus pandemic meant for charter broking?
A. One of the most challenging parts of the coronavirus pandemic for charter brokering has been the constant changes in regulations in some countries, which at times have happened with very short notice. Throughout the pandemic, you have had to be fully aware of the most up to date travel restrictions and country requirements so that you can keep the client informed and avoid any inconveniences.
Q. What advice would you give to anyone looking to charter for the first time?
A. The best advice I can give anyone looking to charter for the first time is to get advice from experts who will be able to offer you the best options to match your requirements. Our role is to help you find the most suitable charter for your requirements, from choosing the aircraft to obtaining the best price. Book with some with market knowledge for added peace of mind.
Q. If you chartered a jet, where would you fly to and why?
A. I would love to fly to the Maldives. Even though it is not very far from Dubai and very close to my hometown Kerala in India, I still haven't managed to get there yet. Every time I plan a trip, some unforeseen issues arise, and I have had to postpone, so that's definitely on my bucket list!
Q. What is your favourite aircraft and why?
A. My favourite aircraft is the Gulfstream 650. This jet offers a cabin that is one of the most spacious in its class, as well as being one of the fastest and longest ranges of private jets on the market.