The all-new Dassault Falcon 10X will bring another ultra-long-range private jet to the market and will compete directly with both the Bombardier Global 7500 and the Gulfstream G700. With an exceptional range of 7,500nm, a maximum speed of Mach 0.925, and flight capabilities of up to 15 hours, the Falcon 10X offers an almost full intercontinental range, connecting nonstop from London or Paris to Santiago, Tokyo and even as far as the north-western coast of Australia.
With such ultra-long-range flight capacities, the aircraft's interior has been delicately designed to maximise passenger comfort and productivity with long flight times in mind. The 6 feet, 8 inches tall and 9 feet, 1-inch wide aircraft cabin offers more space than both of its immediate competitors and is even larger than some regional commercial jets.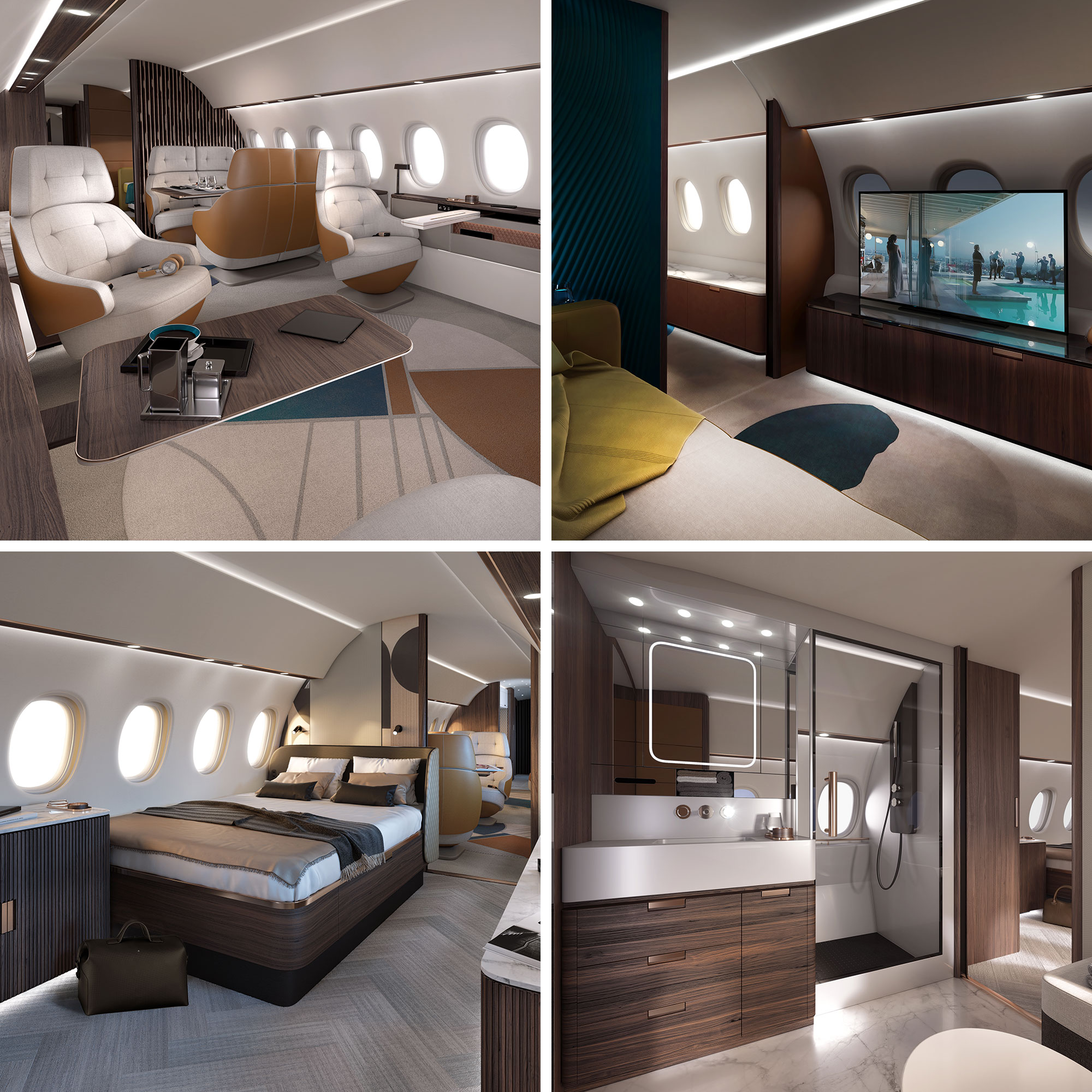 Image: Dassault Aviation
The Falcon 10X is large enough to accommodate four distinct cabin zones of equal length but its configuration offers endless flexibility and is customisable depending on the needs of the passenger. A dining and conference area can be used for meals and meetings. An entertainment suite, complete with a divan and wide-screen television acts as the perfect place to relax and unwind during a long-haul flight. While the bedroom, located at the rear of the aircraft, includes an ensuite bathroom complete with a walk-in shower.
As part of the new standout cabin, Dassault has committed to elevating jet lag associated with long-range flights. The noise level will be comparable to those on the Falcon 8X - the quietest cabin in business aviation. Pressure altitude in the cabin will be 3,000ft at 41,000ft. Light will flood in through 38 windows - 19 on each side of the aircraft - providing plenty of natural light from all areas of the cabin. While a next-generation filtration system will provide extremely fresh air, greatly reducing fatigue. All these features are included to enhance the overall experience.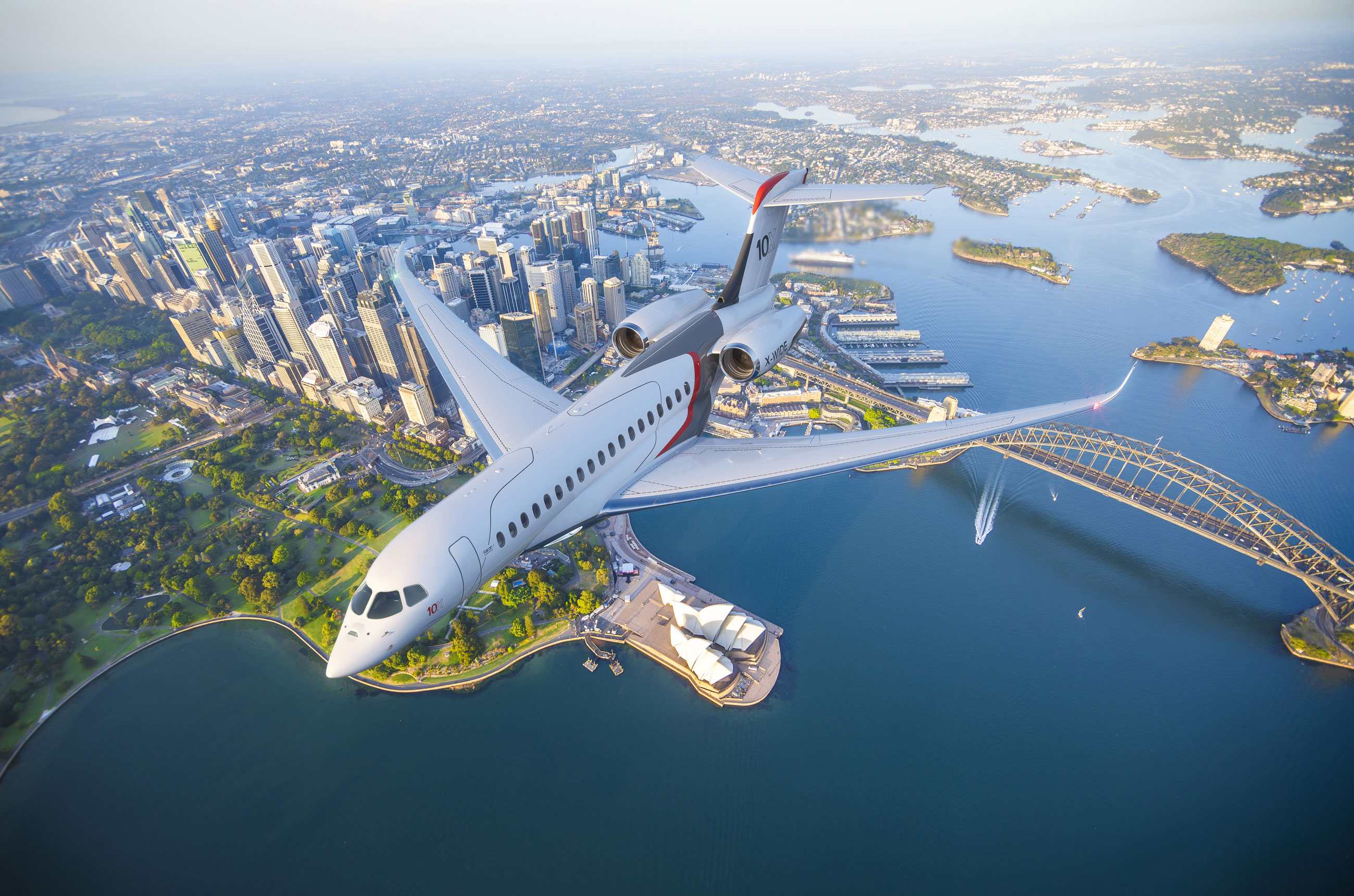 Image: Dassault Aviation
Powering the Falcon 10X are two Rolls-Royce Pearl® 10X engines, producing more than 18,000 pounds of thrust each, and offering a top speed of Mach 0.925, connecting all major international business destinations nonstop. To ensure maximum operation flexibility, Dassault has increased the sweep angle of the carbon-fibre wing to ensure efficient high-speed cruise, balancing this with low-speed landing performance.
The Falcon 10X is due to enter service in 2025, and when it does it will make it the largest and widest private aircraft Dassault has ever produced. If you would like to experience the rest of the Dassault Falcon family, including the 8X and 900 Series, contact our team today.