Did you know, there are more than 700 working vineyards across the UK? Many of which have opened their gates for guests to explore their love of wine and delight in the British countryside. A lesser-known gem in the world of viticulture, British wine has a distinct taste – high in acidity and delightfully fresh. This time of year, the vines are flowering in an invitation to come and enjoy the best red, white, and rosé the British Isles have to offer.
A sparkling opportunity to support local businesses, there is nothing like a tour of British wine country to make this summer one to remember. So, in honour of English Wine Week (June 18 - June 26), our team of travel experts have rounded up the top ten places to try.
Whether you are travelling from near or afar, why not fly to the English vineyards in the height of luxury, on board a Private Jet? Click here to discover on-demand and membership services, tailored to suit your every need.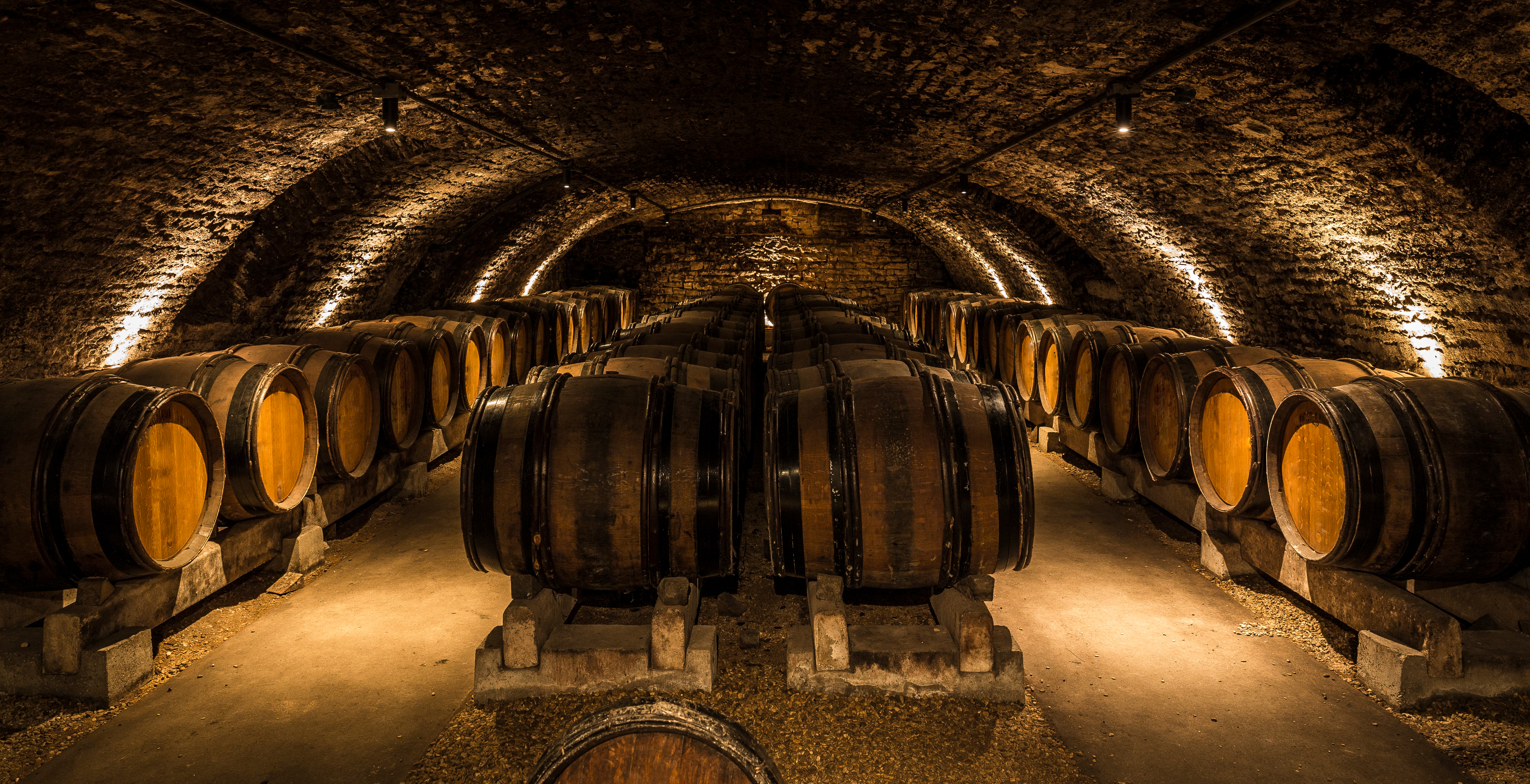 1. Something Old: Hambledon Vineyard, Hampshire
Small but mighty, England's oldest commercial vineyard prides itself on producing some of England's finest fizz. Taste Hambledon's rich heritage and long history of innovation in every sparkling sip. Discover the secrets of 21st-century winemaking in the underground cellar, enjoy a quintessentially British Afternoon Tea to top off your tour, or try some relaxing Yoga in the Vines followed by a green lunch in the shade.  
Air Partner recommends: Hambledon Première Cuvée
2. Something Blue: Adgestone Vineyard, Isle of Wight
With its signature blue sparkling wine and dazzling sea views to match, Adgestone is an Isle of Wight institution and a piece of island history. Enjoy the Grape to Glass experience with a walking tour of the vines, finished with a thorough sampling of the unique range of wine and liqueur. Of course, a visit to Adgestone wouldn't be complete without a spot of live music on the veranda, so make sure you stay for lunch too!
Air Partner recommends: Something Blue
3. Something with A View: Balfour Hush Heath Estate, Kent
Less than an hour from bustling London, the aptly named Hush Heath Estate is one of the Kent countryside's best-kept secrets. Home to vibrant wildlife and mouth-watering wines, this hidden gem offers an unparalleled combination of bouquets and backdrops. A walking tour of the vineyards, apple orchards, ancient woodlands and wildflower meadows is a must, and every excursion finishes with a guided tasting of six Balfour Wines.
Air Partner recommends: Balfour Brut Rosé 2018
4. Something Cornish: Polgoon Vineyard, Cornwall
Artisan wine from this family-run vineyard in Penzance is a taste of Cornwall you won't forget. Learn how Polgoon makes its sparkling wines on a tour of the estate, or venture for something different with a sampling of award-winning ciders. Time your visit just right, and you could end the day with a Polgoon classic: a Friday Feast of local delicacies prepared over a wood fire by local chefs, Justin and Keith.
Air Partner recommends: Rondo & Seyval Blanc Rosé 2018
5. Something Welsh: Llanerch Vineyard, The Vale
A tasting tour of Britain wouldn't be complete without a trip west, and we can't think of a better destination than Wales' only vineyard hotel, located just 25 minutes from Cardiff Airport. Llanerch offers a unique, luxury stay within an immersive experience of Welsh viticulture. Pair your bottle of choice with a meal of the finest produce the local area has to offer at the award-winning restaurant, and stay overnight in a room with a sensational view.
Air Partner recommends: Cairad Off-Dry White 6. Something Hidden Away: Three Choirs Vineyard, Gloucestershire
With humble origins that began with a single ½ acre in 1973, Three Choirs Vineyard now boasts 75 acres in the heart of beautiful Gloucestershire. A delicious escape to the quiet side of life, this vineyard is ideal for those seeking a true getaway. Relax, take a deep breath, and sip one of the award-winning wines from the privacy of your luxury lodge. Don't forget to make your way to the Brasserie for a delightful tapas dinner during your stay.
Air Partner recommends: Blanc De Noirs 2014
7. Something Down to Earth: Gusbourne Estate, Kent
A low-intervention, sustainable approach to vineyard management makes for a truly special wine experience at Gusbourne, where their head winemaker is the only three-time winner of the IWSC English Wine Producer of the Year. Discover new flavours on a tutored tasting session and enjoy a guided walk of the grounds, followed by a picnic in the gardens where guests can enjoy a feast of Kent and Sussex produce, cheese and charcuterie, accompanied by a bottle of Brut.
Air Partner recommends: Gusborne Brut Reserve 2013 Late Disgorged
8. Something Popular: Chapel Down Winery, Kent
You may have seen Chapel Down on a wine list or two, as this is one of the most recognisable names in English wine. The first English winery to ever feature in the London Stock Exchange's '1000 Companies to Inspire Britain,' this winery lives up to its grand reputation. Guided tours and tastings take place right among the flowering vines, and if you know to ask, you can even sample a glass right from the tank!
Air Partner recommends: Kit's Coty Coeur de Cuvée 2016
9. Something Unique: Ashling Park Estate, Chichester
California meets Chichester at this elegant retreat, with rolling vineyards as far as the eye can see. Tour the estate, taste the signature sparkling wines and dine on seasonal, local produce before winding down in one of five designer lodges. Ashling Park is the ideal weekend getaway - with activities like gin-making and beekeeping for the venturous - just minutes from the golden sands of Wittering Beach.
Air Partner recommends: Ashling Park Sparkling Rosé 2014
10. Something Boutique: Castlewood Vineyard, Devon
Tucked away in the hills of East Devon, family-owned and run Castlewood Vineyard is home to just a few thousand vines producing some of the finest grapes in England. Once a year, Castlewood invite the community for a colourful harvest festival. Every other day, vineyard tours and tastings are made by appointment only, but well worth a trip to view the vista of Axe Valley and taste the small-batch, seasonal wines.
Air Partner recommends: Castlewood Brut Nature 2018