The convenience of traveling by private jet perfectly matches the appeal of escaping to the most exclusive private island getaways. Our Private Jets charter specialist can help you organize customized private flight services to your desired private island destination, ensuring a smooth and stress-free experience.
These Caribbean islands will inspire you to book a refreshing escape, where you can travel privately, focus on your well-being, and engage with your surroundings.
Parrot Cay, Turks and Caicos
By private jet, experience the luxury of arriving at COMO Parrot Cay's exclusive Caribbean paradise. Private flights arrive at the Providenciales Airport, and from there, it's just a brief 30-minute boat ride from the nearest marina.
Nestled in the quaint cays of Turks and Caicos lies a private island that has been transformed into a luxurious resort known as COMO Parrot Cay. It is no secret that this island is a haven for celebrities, as it boasts some of the most breathtaking beaches, reefs, and secluded coves in the archipelago. As soon as you set foot on the island, you will be met with a serene and minimalistic design that exudes tranquility.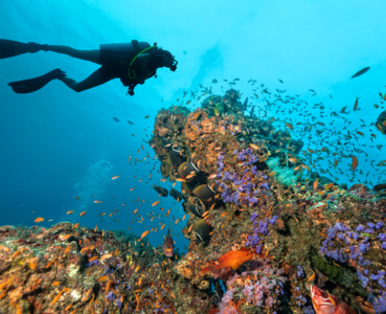 A wellness-focused atmosphere extends throughout the property. Parrot Cay boasts luxurious private beach villas with high-end amenities and the internationally renowned COMO Shambhala spa. This holistic spa facility, which draws inspiration from Asian traditions, provides guests with a total wellness retreat that promotes mental and physical rejuvenation, featuring a variety of holistic treatments, a yoga pavilion, and a Pilates studio, among other amenities. Additionally, the resort's restaurants provide clean and nutritious menus that cater to individual dietary restrictions.
If you need quality ocean time, choose from a variety of exciting water activities such as paddleboarding, kayaking, and snorkeling. For the more adventurous, the Turks and Caicos archipelago offers access to some of the best scuba diving sites in the world.
Calala Island, Nicaragua:
Experience a bonafide escape with a sense of discovery by flying to Calala Island via private jet. This unique retreat is conveniently located just a short and scenic boat or helicopter ride away from Augusto C. Sandino International Airport in Managua.
Just under 3 miles from the Caribbean Coast of Nicaragua rests Calala Island, a luxurious private getaway surrounded by pristine beaches. Guests remark about its unblemished beauty, calling it "an untouched piece of paradise."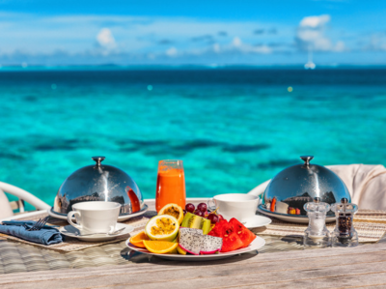 With only four private suites that accommodate up to eight guests, visitors can book the entire island or a single exclusive suite. Calala Island is the ideal destination for a romantic retreat or an intimate group getaway with assured privacy.
Indulge in a peaceful escape by unwinding at the serene infinity pool, where you'll be treated with exceptionally attentive service. Calala is renowned for its ultra-inclusive resort facilities, allowing you to enjoy a myriad of activities such as a rejuvenating massage at the Mangla Spa, snorkeling at the reef, or even a thrilling fishing expedition, once you've replenished your energy.
Calala Island provides personalized itineraries and an excellent chance for relaxation, regardless of your preferences.
Lovango Cay, U.S. Virgin Islands
Embark on a luxurious private jet voyage to Lovango Cay and find respite at this exclusive sanctuary. After arriving at St. John's International Airport, take a pleasant ten-minute boat ride to reach this picturesque private island.
Tucked between the main islands of St. Thomas and St. John, Lovango Cay is the best-kept secret of the U.S. Virgin Islands that's far from the crowds.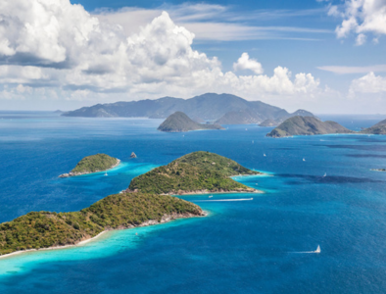 Offering a unique blend of luxury and rustic charm, the Lovango Resort and Beach Club is the first new-build resort in the U.S. Virgin Islands in over thirty years. You can even stay in one of the freestanding glamping tents or luxury treehouses to fully immerse yourself in the island's exquisite natural surroundings.
Nature enthusiasts will be drawn to relishing the melodic sounds of nature from the tropical bird sanctuary, snorkeling in the crystal-clear turquoise seas, and exploring scenic hiking trails for panoramic views.
Savor the delectable ocean-fresh seafood cuisine with refreshing drinks while lounging in the resort's waterfront day beds or cabanas. If you're seeking absolute solitude, look no further than the island's north side, where access is restricted for day visitors.