Palma Destination Guide
With its heady mix of contemporary art, a rich and colourful history, stunning beaches and vibrant nightlife, Palma, the capital of Mallorca, is a melting pot of Mediterranean culture, blending style, intimacy and verve for enjoying life to the full. Whether you sail in the turquoise waters of the Med, marvel at the Gothic and Art Nouveau architecture, or join locals for plates of delicious tapas, exploring Palma is guaranteed to delight, surprise and always entertain.
The Old Town 
Most 'must-see' attractions, including the extraordinary La Seu Cathedral and remarkable Royal Palace, are to be found in the Old Town. Meandering through the myriad of atmospheric narrow streets and picturesque squares, you'll happen across bustling markets, cafes that'll tempt you with local pastries, impressive galleries and museums, as well as the luxurious 'golden mile', the go-to destination for high-end shopping on the island. Once the sun has set, La Lonja is the place to eat and drink, offering everything from authentic tapas to gastronomic restaurants and stylish cocktail bars.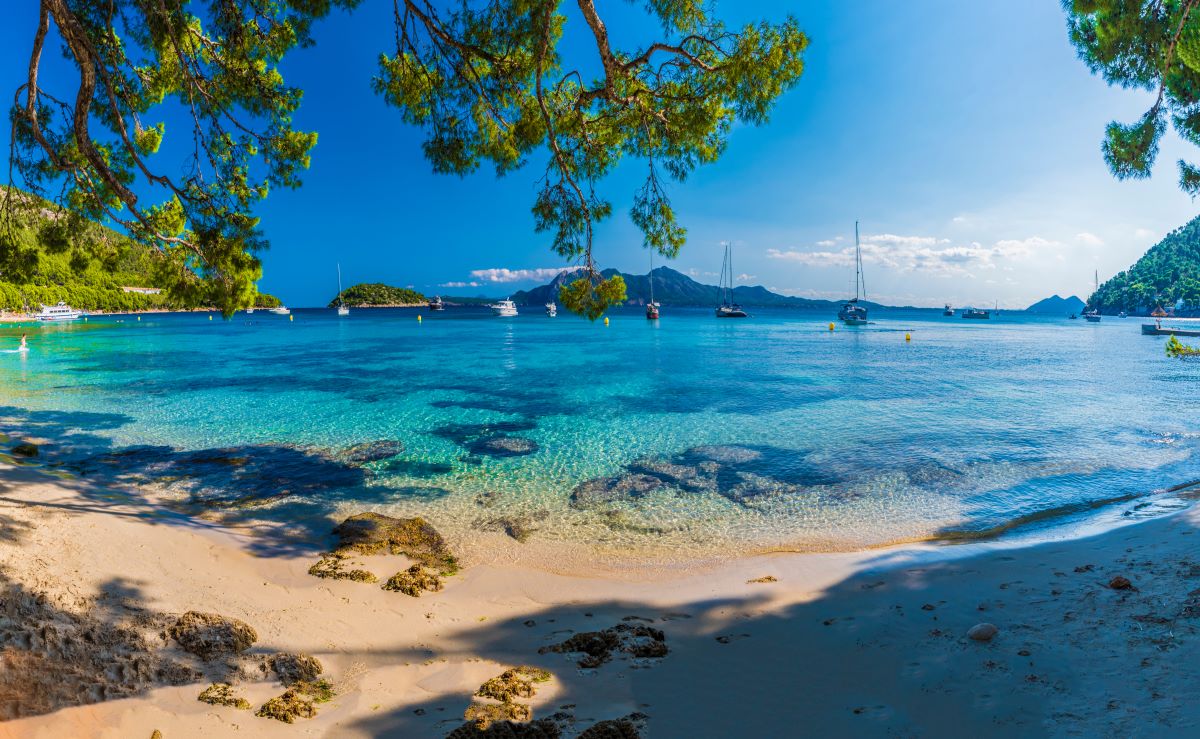 Life's a Beach
Mallorca is famous for its stunning coastline, so you'll be well and truly spoilt for choice when it comes to beaches. Thankfully, you don't have to venture far as Palma's urban beaches are just a short distance from the city centre. 'Playa de Palma' is made up of numerous bays joined by the 8km Paseo Marítimo, the pedestrian and bicycle promenade that runs parallel to the seafront, and includes the popular Ca'n Pere Antoni, a 'Blue Flag' beach just beyond La Sue Cathedral. A short journey from the marina, you'll find the quieter beach of Cala Major, which boasts beautiful stretches of pristine white sands and shimmering crystal-clear water. And, venturing just 3km or so east of Palma, you'll find the delightful beach of Portixol. Water sports are an ever-popular pastime and you can enjoy the thrill of paragliding, jet skiing or kite surfing in the balmy turquoise water of Palma Bay, hop aboard a catamaran for a leisurely cruise, or head to the marina for a sunset sail.
Cultural Attractions 
As well as the Gothic Cathedral, there are many clues to Palma's fascinating multicultural history to discover, from the striking Moorish architecture of La Almudaina Palace to the legendary 800-year-old Olive tree at Plaça Cort, located in the Arab Quarter, and the remarkable modernistic architecture of Fundació La Caixa. For those intrigued by art and culture, the Es Baluard Museum of Contemporary Art hosts a vast and impressive collection of contemporary works from acclaimed local and international artists.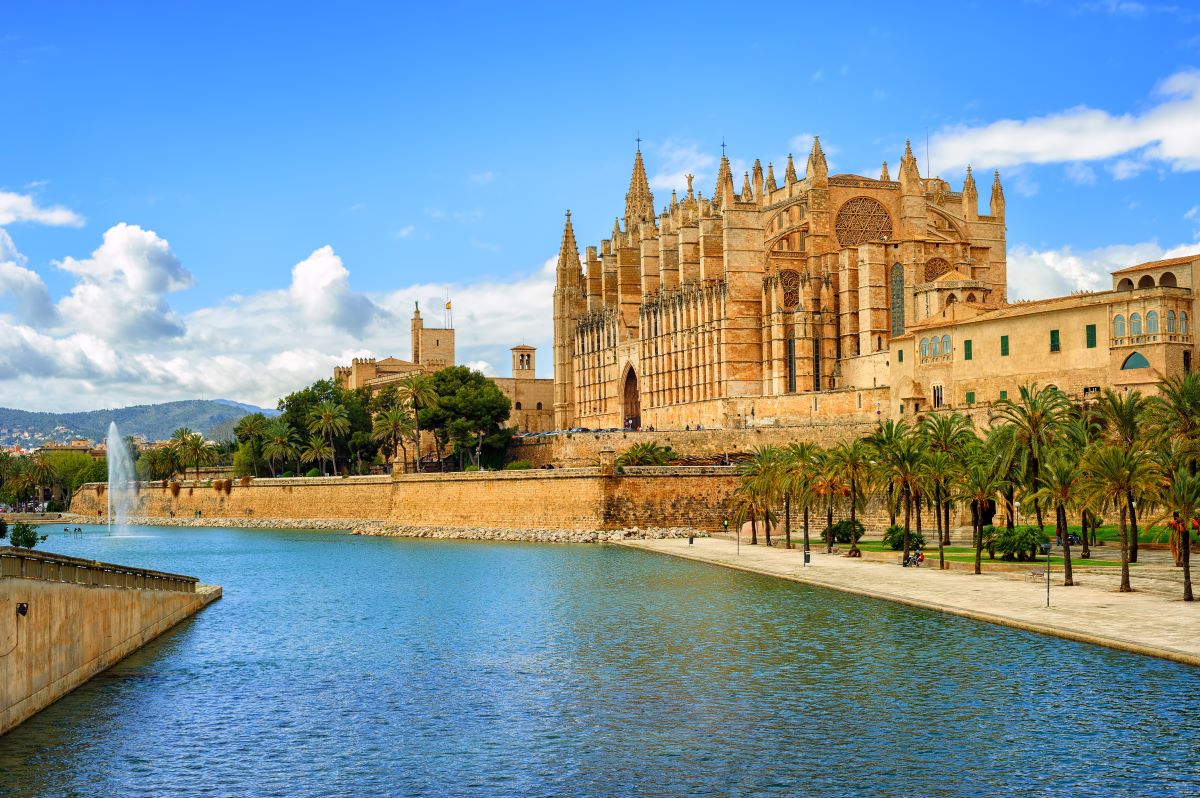 Food Glorious Food
From characterful cafes to exquisite tasting menus and wine flights, Palma serves up delicious food from an infinite number of eateries. The food markets are a thriving part of the local community and are certainly worth exploring. At the city's heart, you'll find Mercat de l'Olivar, a treasure trove of fresh produce, fish and meat. Find time to pause for some delicious tapas, or perhaps oysters, washed down with champagne. The city also offers some Michelin-starred delights, including the outstanding Mediterranean cuisine at Marc Fosh and Adrián Quetglas. Or, there's always something special about enjoying a plate of seafood paella overlooking a fishing village – try buzzy Molinar or Portixol.
After Dark
Palma is renowned for its vibrant nightlife, particularly in La Lonja, which has an eclectic mix of trendy cocktails bars, romantic rooftop spots and intimate speakeasies. The opulent Abaco cocktail bar is something special. Santa Catalina is another hip and highly fashionable neighbourhood to explore and comprises colourful old fisherman cottages adorned with flowers sitting side by side with chic boutique hotels, luxurious bars and restaurants that would delight even the fussiest gastronome. Day or night, it's a cool place to visit. Palma's clubbing scene is generally more sophisticated than in neighbouring Ibiza but still offers a great atmosphere, and you'll find lively nightclubs around the marina.
Exploring the Island
There is more to this Balearic beauty than just its capital. Explore the romantic honey-coloured hilltop villages of Deià and Fornalutx, famed as some of the prettiest spots in Spain, hike through the craggy UNESCO-listed Tramuntana mountains, soak up the laid-back luxury in Port d'Andratx and Port de Soller and sample some delicious bottles at one of the island's wineries.
Private charter jet or group charter flights to Palma  
Whether you're staying a few days or a few weeks, the city has much to keep you entertained and reaching Palma by private charter jet or group charter couldn't be easier. Palma de Mallorca Airport offers the dedicated 24hr TAG terminal for private jet passengers, with all the expected amenities. The TAG terminal is just a 12-minute chauffeur drive from the city's most exclusive hotels.
If you are interested in planning a trip to Palma and want to learn more about our private charter jet or group charter flight offering, our expert Jet Team will be happy to help.