Global aviation services group, Air Partner, successfully arranged a short-notice charter flight from South Africa to Malta for a key client in the film and production sector, ensuring the producers, directors, crew and equipment arrived safely and in time for the next filming location.
With an understanding of the pressures faced by the entertainments industry from time constraints to ever-changing schedules, Air Partner was immediately mindful of the urgency to present the client with viable charter options to secure the necessary landing and overflight permits.
Working within a two-week lead time, Air Partner sourced a B737-8 MAX from a trusted local carrier to meet the client's budget and transport its 50-person team. In an industry where delays can result in soaring production costs, the B737 MAX's excellent performance capability and fuel efficiency ensured operation of the 11-hour flight with a single fuel stop in Kinshasa. Critically, the selected aircraft and carrier could carry the extensive cargo inventory including highly sensitive camera equipment and high-power batteries.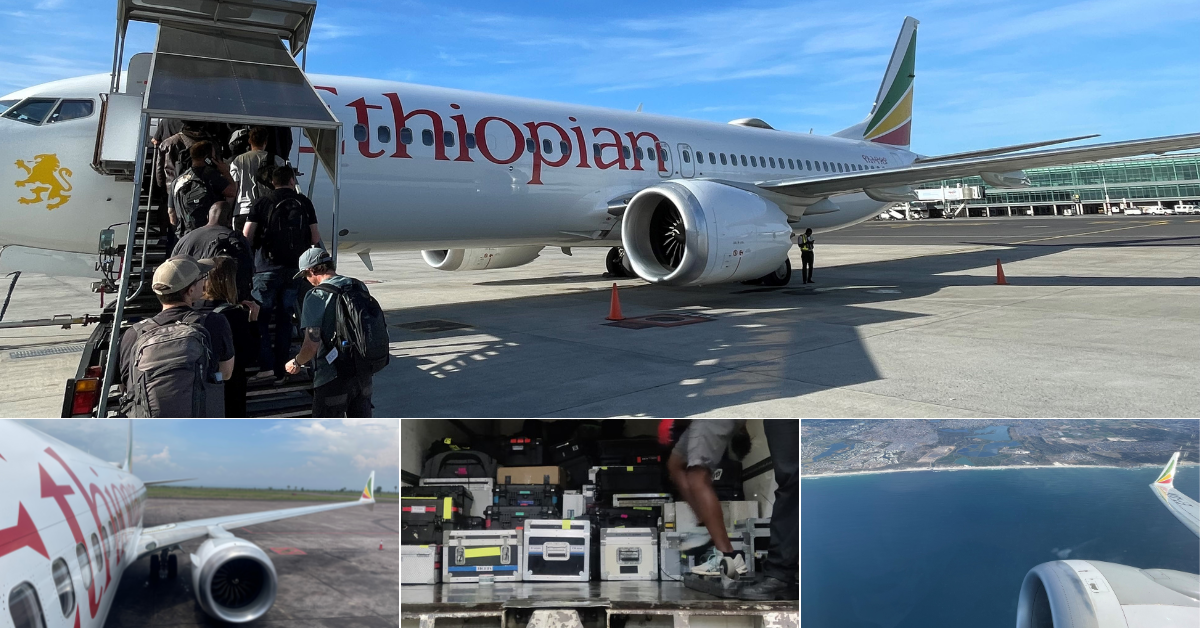 With expertise, safety and trust at the core of every flight, Air Partner's Group Charter specialist, Lewis Hope, acted as a flight representative to ensure consistent service delivery from check-in to arrival. During the flight, the VIP passengers enjoyed the comforts of the business class cabin with full-service inflight catering and amenities offered to all passengers.
Offering an industry-leading service, Air Partner's expertise ensured it could offer a private aviation solution for the client's complex equipment needs, while its customisable charter programme for group flights and cargo transport delivered a seamless and secure travel experience.