The Boeing 747-400F is still the champion aircraft when needing to move plenty of cargo in a single trip for long-haul distances.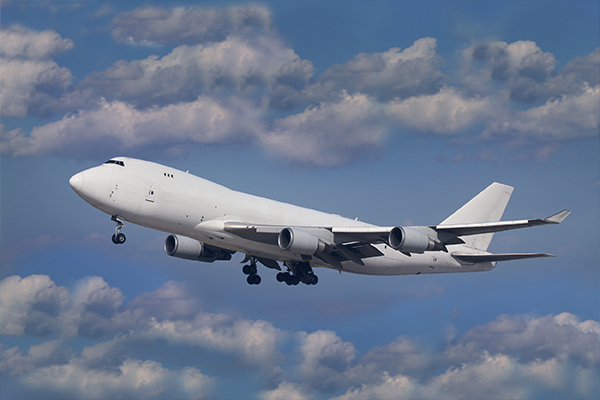 The B747 is a go-to choice for air cargo charter due to its efficiency, capacity and availability, especially when there is high-demand for air cargo transport. While the passenger variety have been retired in recent years, the freighter 747s long-haul ability make them quite prominent. The B747F is still in regulation worldwide, and is vital for moving goods, equipment and heavy-lift cargo. Since 2020, the utilisation for the B747F is up globally.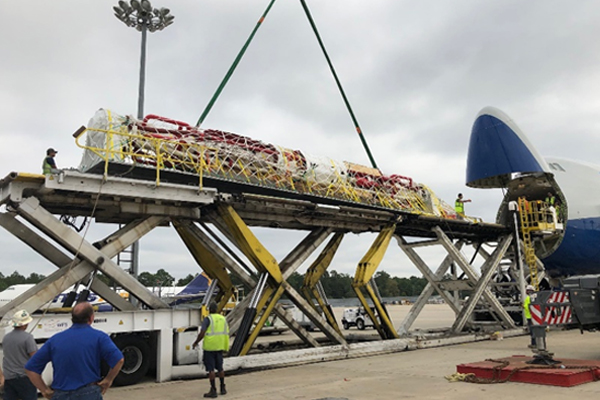 The B747-400F freighter is the all-cargo transport variant of the Boeing 747-400 family of aircraft. Having one of the largest cargo capacities of any freight aircraft, the B747 can transport payloads exceeding 100 tonnes and a flight range of around 13 hours. Highly adaptable, the B747 design features both side and nose loading doors including a mechanised cargo handling system. The swing-up nose is great for dealing with some of the challenges of wide, tall lengthy oversized freight that may not fit in the door of other aircraft types. It can reasonably accommodate a length of up to 185 feet long and 12.5 feet wide and nearly 9.9 feet high.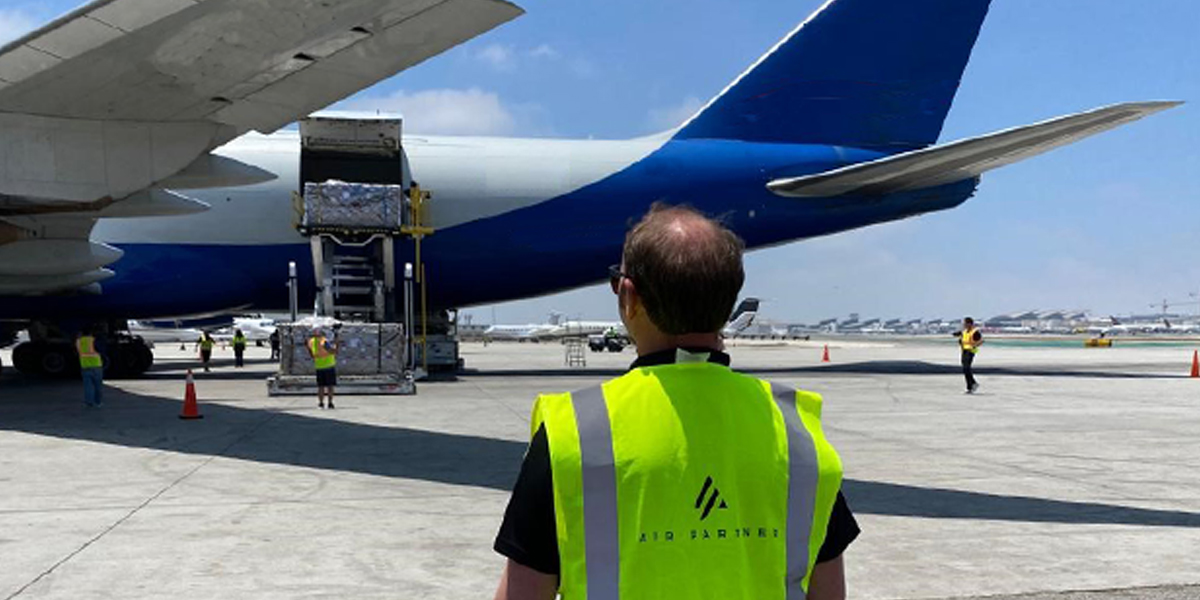 The B747 is so versatile, and the Air Partner Freight use this aircraft in a number of applications for cargo on a regular basis, and is a resource for critical supply chain solutions far and wide. During the pandemic, our team transported COVID-19 supplies and test kits via a series of chartered B747F cargo flights, facilitating the global-scale operations.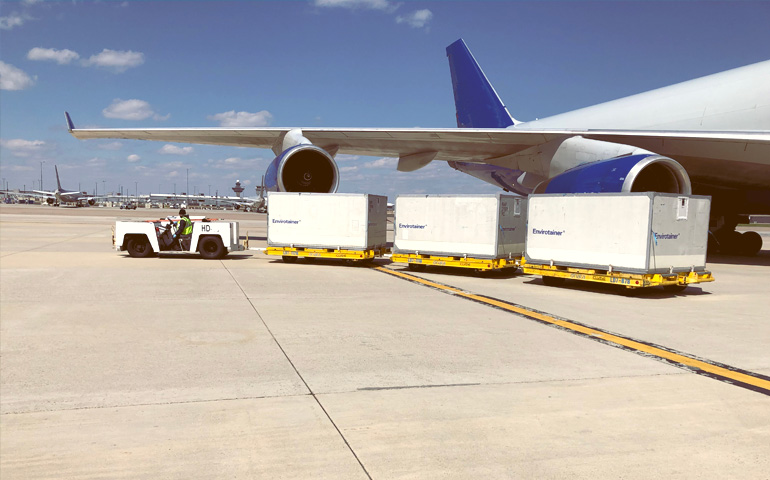 The B747F also came to the rescue when we used it to deliver humanitarian aid for natural disasters in international destinations, such as following Manghkut Typhoon in the Philippines and Hurricane Irma in Puerto Rico. Industries we use the B747 to support air transport of supply, commodities and equipment include Aerospace, Oil & Gas/Energy, Technology, Pharmaceutical, Retail, and more.
The Air Partner Freight team are adept with handling cargo requests of any size and weight, and our team will work quickly to deal with the surrounding logistics of your aircraft charter. Having the experience, and support of a global network, we are able to best navigate the marketplace and select the most suitable options based on your needs and budget. We oversee the preparation for your cargo before transport, ensuring all necessary documentation is in place and that your cargo meets all regulation guidelines for transport, to avoid any delays and ensure a successful delivery.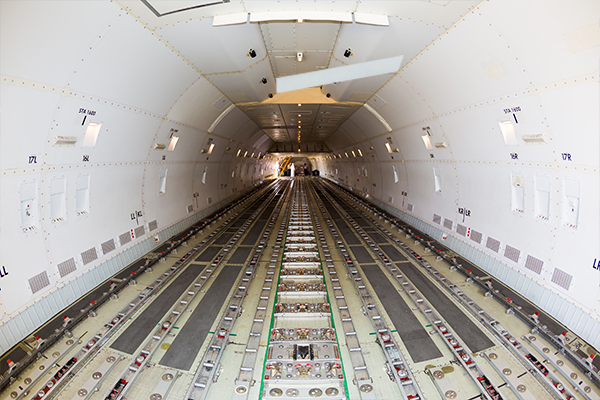 Having our On Site Logistics with our Freight services makes the entire process much simpler for our customers and also give peace of mind that your cargo is secure during transport. From loading/offloading to managing any transfer points and door-to-door delivery, we offer a fully tailored cargo solution. Learn more.