Some 3000 km southwest of the Maldives, lies the idyllic island of Mauritius. With its pristine white sand beaches and iridescent blue seas juxtaposed with lush rainforests and dramatic mountain ranges, this Indian Ocean paradise is fabulous at any time of year, but is particularly popular during December's festive period with those looking to escape the winter chill.
Festive Fun in Paradise  
Although Mauritius has a very diverse population, Christmas is widely celebrated. Many of the top hotels host elegant Christmas Eve parties and lavish Christmas Day festivities, but you can also easily engage with locals and join in lively, family-friendly barefoot beach barbecues.
When it comes to Christmas shopping, there are some great options to discover. Bagatelle Mall, Moka, is the place to head for luxury goods and fashion, whereas Le Craft Market and buzzy Port Louis Central Market are treasure troves of traditional artisanal items, exotic oils, souvenirs and the island's best street food. Get into the holiday spirit at the charming Christmas markets before taking younger family members to visit Santa.
New Year's Eve is also enthusiastically celebrated throughout the island. With top hotels competing to organise the most impressive fireworks displays, and their famed parties go on long into the night.
Exquisite Island Exploration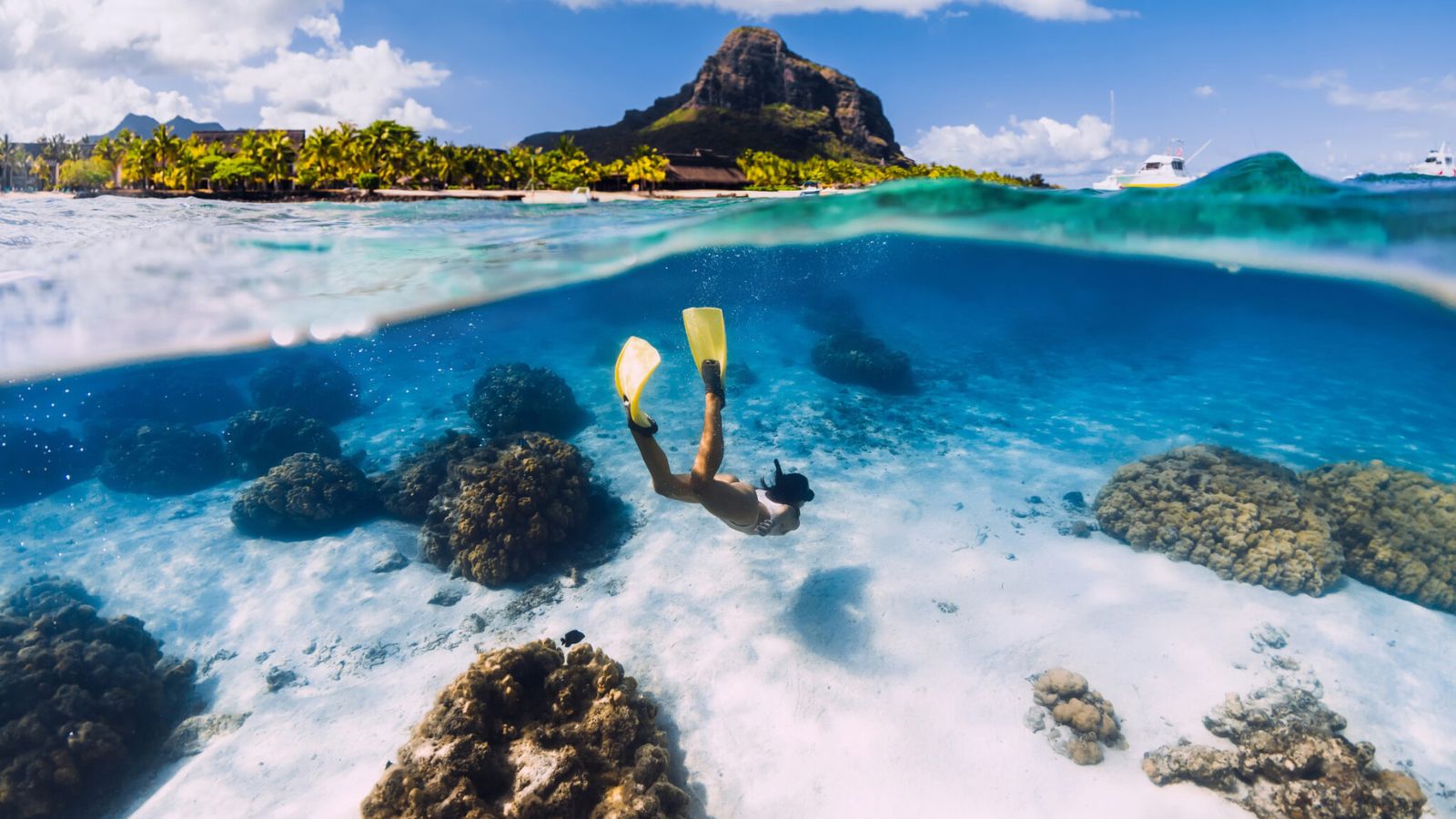 When you aren't unwinding at your luxurious resort, there is much to explore on this enchanting island. One of the most remarkable locations is Le Morne Peninsula, a UNESCO World Heritage Site home to the famous underwater falls. An optical illusion, but nonetheless a spectacular sight, the falls are even more dramatic when viewed from a helicopter.
La Vallée des Couleurs, home to the natural phenomenon that is the Coloured Earth, may well appeal to the more adventurous who can gain a unique vantage point from the zip wires that traverse the reserve. Alternatively, you can take in the sights from a quad bike or the comfort of a private 4x4 tour.
On your travels, you'll no doubt be greeted by Hindu temples and characterful, brightly coloured houses, all testament to the country's rich and vibrant heritage. The influence of Africa, India, China and Europe is reflected in Mauritian cuisine, a melting pot of aromatic spices and some of the world's finest seafood dishes.
The Pinnacle of Luxury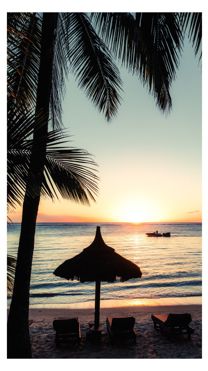 Known for its exclusive beachfront resorts boasting world-class amenities, gourmet dining options, sumptuous spas, and exceptional service, Mauritius is heaven for high-end hotel lovers. Catering to guests seeking the very best, you'll find top-tier offerings at the plush One&Only Le Saint Géran, sleek Shangri-La Le Touessrok, the glamorous colonial style St. Regis Mauritius Resort and the ever-popular Four Seasons Resort. 
The island also has many championship golf courses to test even the most skilled player, which guests of the top hotels can access. Several resort golf courses also offer world-leading spas where you can enjoy some well-deserved pampering after your round.
And, with over 700 miles of coastline and a plethora of glorious beaches to enjoy, it's no surprise that Mauritian resorts offer a wide range of watersports and excursions, from dolphin spotting catamaran trips to kite and windsurfing, water skiing, sailing, diving, underwater sea walking, and some of the finest big game fishing. Or, if you're after something a little more leisurely, relax on the soft, pure sands, swim in the warm turquoise waters of sheltered lagoons, or peacefully snorkel amongst the colourful coral reef.
Given its proximity to South Africa and Dubai, Mauritius is an ideal twin-centre destination. Our dedicated Private Jets Team will be delighted to design a bespoke trip to your preferred itinerary.