Portugal, known for its sandy beaches, delicious cuisine, stunning countryside, rich history, and first-class golf resorts, and currently, is one of the UK's "green list" countries*. Discover all this beautiful country has to offer via private jet charter.
Faro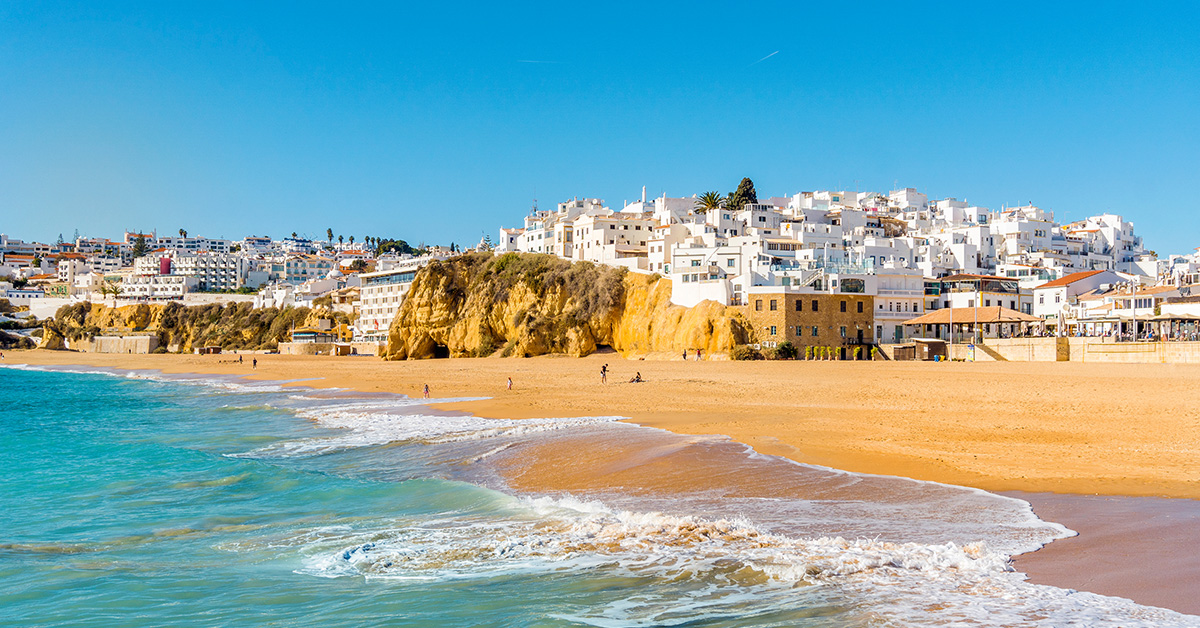 Faro is the capital of southern Portugal's Algarve region. It is often overlooked by many holiday-makers, but this hidden gem of Portugal is not to be missed. From its pretty historic centre to arguably the best beaches in the Algarve, no matter your preferred holiday, Faro has it all.
The historic centre of Faro, also known as the Cidade Velha, is surrounded by ancient city walls. Stroll the cobbled streets and admire the mix of architecture. Visit Faro cathedral and the Paço Episcopal palace and discover the history of this city. If you're more of a beach lover however then Faro is located near some of the best beaches in the Algarve. Praia da Ilha de Faro, the main beach in the region, offers a long stretch of golden sand. With both a sea-facing side and a sheltered lagoon, Praia da Ilha de Faro is the perfect place to spend your days relaxing in the sun. And for when you're looking to refuel then the choice is limitless. From fresh seafood to plenty of local delicacies, Faro offers a wealth of dining options.
Lisbon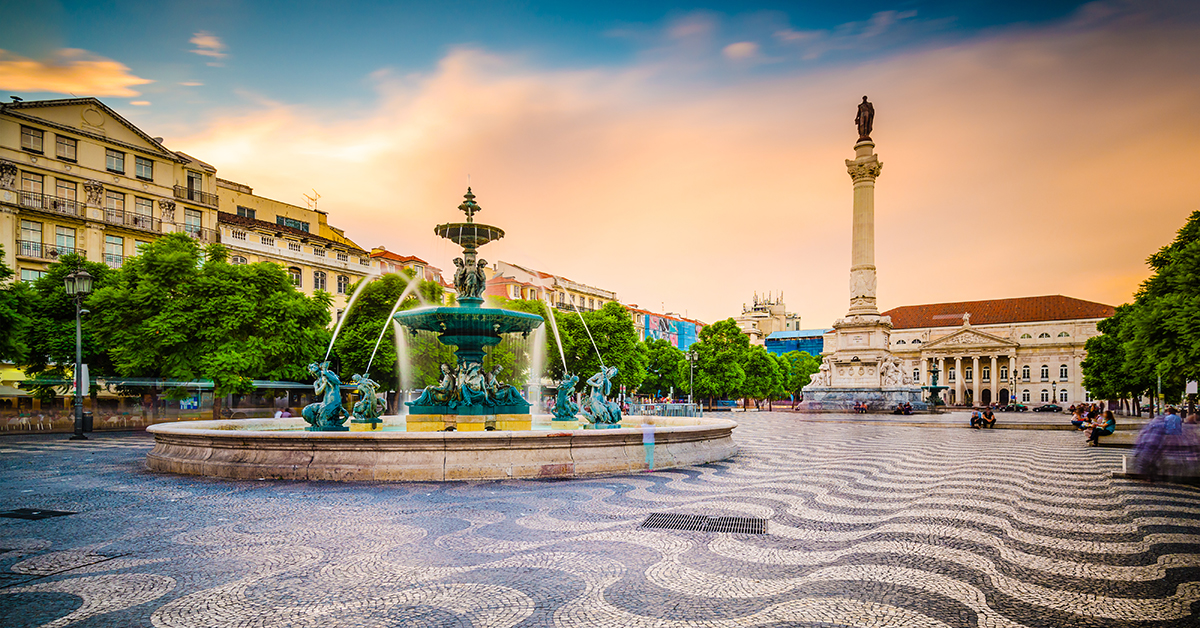 Lisbon is the capital city of Portugal. With a rich and varied history, a vibrant nightlife and a glorious year-round climate, it's no wonder it is a popular choice for many tourists throughout the year.
Not to be outdone by the Algarve region, Lisbon also boasts a stunning coastline of beautiful sandy beaches and is becoming a popular destination for golf breaks with luxurious resorts and first-class golf courses, and are easily reachable from the city centre. The city of Lisbon itself offers visitors a wealth of attractions from the Praça do Comércio situated near the Tagus river, to the popular Rossio Square. This bustling and exciting city is one to cater for all, whether you're looking for a cultural trip, a family holiday or a relaxing beach getaway, the diverse appeal Lisbon offers will keep even the most discerning of travellers happy.
Porto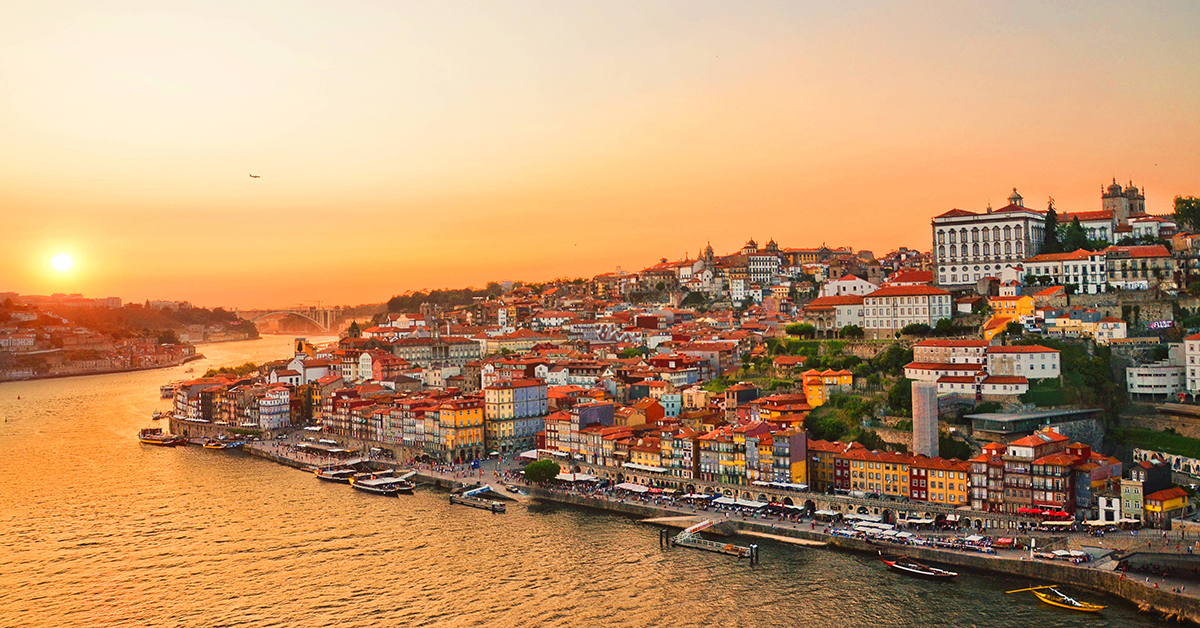 Porto in the northwest of Portugal is best known for its port wine production. With its warren of narrow cobbled streets in the ancient Ribeira district, this city is fast becoming a top holiday destination in Western Europe.
Spanning the Douro River is the Ponte Luís, this majestic iron bridge connects Porto and Vila Nova de Gaia, and also offers one of the finest viewpoints over the city. Once you've finished taking in the beautiful sites of Porto, make sure you check out what this city is famed for - Port wine. With over ten Port cellars to visit, you'll certainly leave Porto an expert in Port! After all that wine tasting, you might be looking for a local delicacy to enjoy, and a Francesinha might be a perfect choice. This sandwich is made with bread, meat, covered with melted cheese and a hot and thick spiced tomato and beer sauce! What more could you want?
Madeira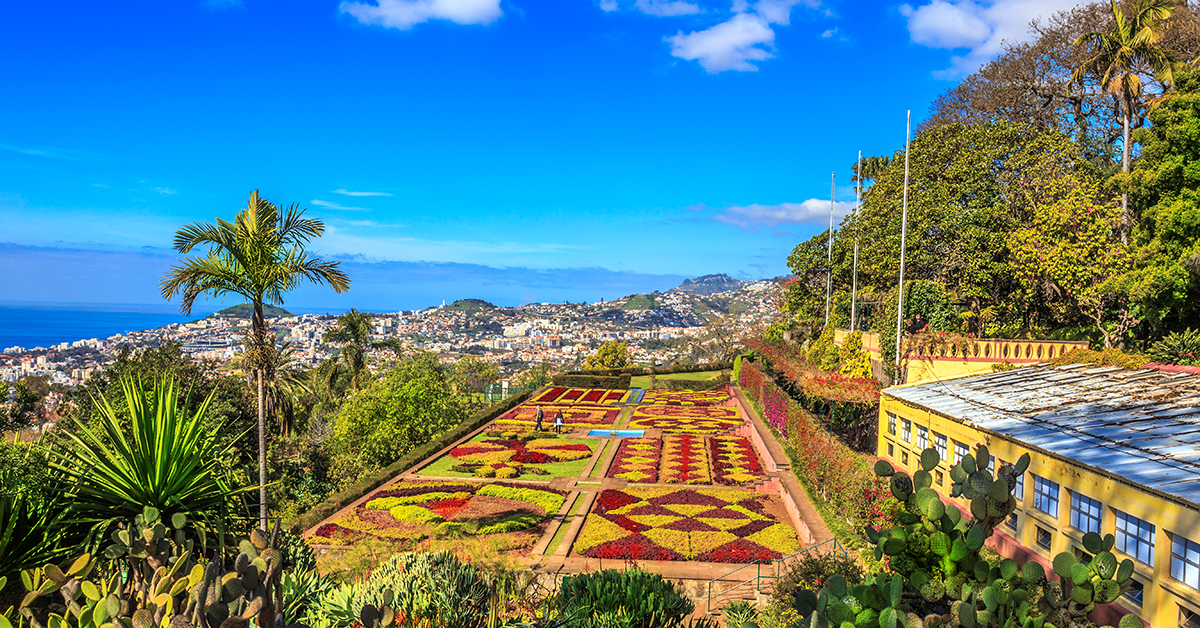 If you're looking to escape from the main cities of Portugal, then the stunning archipelago of Madeira, with its botanical gardens high on the hillside, scenic coastline, and fine selection of wineries, is a truly diverse destination to discover. From the stunning Portuguese architecture in its charming capital, Funchal, and its quirky narrow backstreets of the old town packed with bars and restaurants to sample the delicious delicacies of the island, to extraordinary hiking trails, including Pico do Arieiro, the island's third-highest peak. While the coast of Madeira offers some small rocky coves and pebbly bay, there are some hidden gems to discover. Visit Ribeira Brava, with its volcanic sweep of sand in, or Calheta, a man-made stretch of beach. It is also home to two outstanding golf resorts, Palheiro Golf Club, and Santo da Serra Golf Club, perfectly located for some peace and tranquiliting during a trip. Maderia might be small, but it offers a wealth of magnificence to explore.
The Azores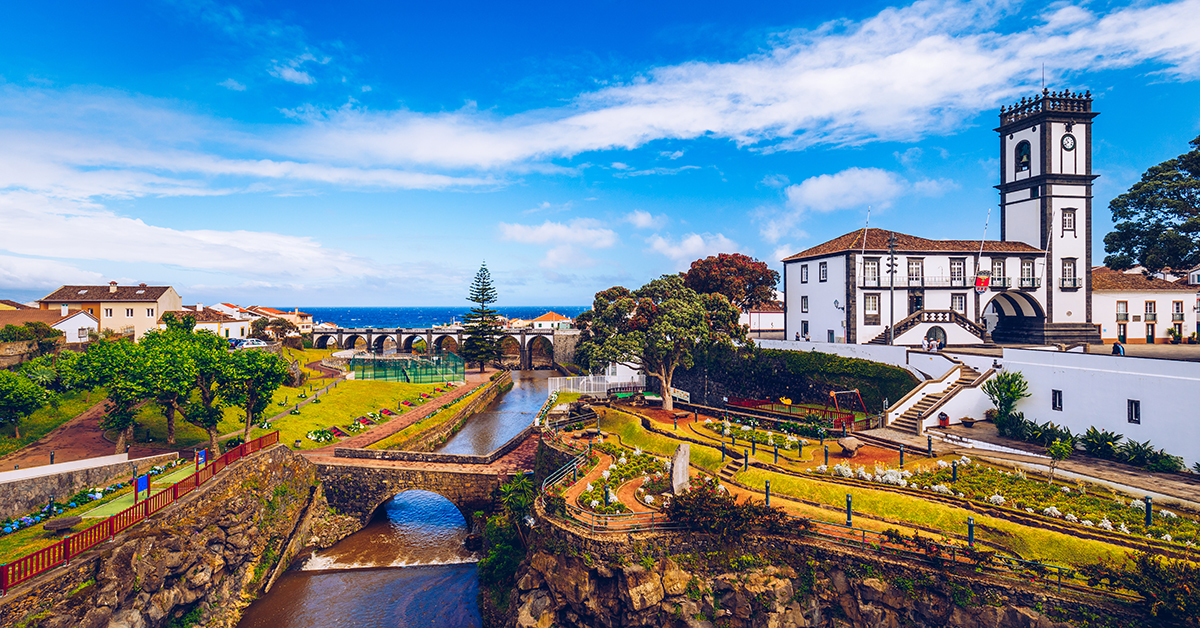 One of Portugal's best-kept secrets, the Azores is made up of nine islands created from volcanic activity. They are defined by their dramatic landscapes, natural beauty, idyllic villages, and a guaranteed escape filled with adventure. São Miguel is the largest island in the Azores, and home to Ponta Delgada city with a more laidback feel. A popular location for many visitors to the region as it offers an ideal base for visiting some of the other islands including Corvo for utter escapism, or Terceira which is renowned for its historic treasures.
*With governments around the world continue to review their travel guidelines, our aviation experts are available to provide the most up-to-date advice and information on a country-by-country basis. Wherever you wish to travel to, contact us today to arrange your private jet charter.