Playing on the world's most majestic golf courses is a lifetime's pursuit for avid lovers of the sport. Hand-picked for their high-class credentials, this collection of golf resorts satisfies both player and entourage with equal aplomb.
Palmilla Golf Course, Mexico
Of all the choices in Los Cabos, none compare to the challenge and beauty of Jack Nicklaus' first signature course in Latin America. Pit your wits against mountain and desert terrain, playing around with ancient cacti and wild roadrunners. Stay out on the secluded Baja peninsula, soaking up the surrounding sea views and authentic Mexican charm at this family and pet friendly One & Only resort.
How to get there?
A 20-minute drive by chauffeured luxury SUV from Los Cabos International Airport (SJD).
Canouan Estate Golf Course, St. Vincent & the Grenadines, Caribbean
Ridge-top greens overlooking the ocean and a 305-yard Par 3, one of the longest in the world, keep golfers on their toes at the island's only Championship Golf Course, designed by Jim Fazio. Spectacular escapism, with white sandy coves and coral reefs, tennis courts and a spa all on hand.
How to get there?
Accessible by charter flight, Canouan (CIW) has its own 5,900ft illuminated runway.
Banyan Golf Club, Thailand
As if being the Winner at World Luxury Golf Awards isn't tempting enough, the multitude of award-winning spas on offer could easily tip the balance. Serene, sophisticated, with exquisite food, a wine cellar and genuinely wonderful service, villas are available to buy for those who can't keep away.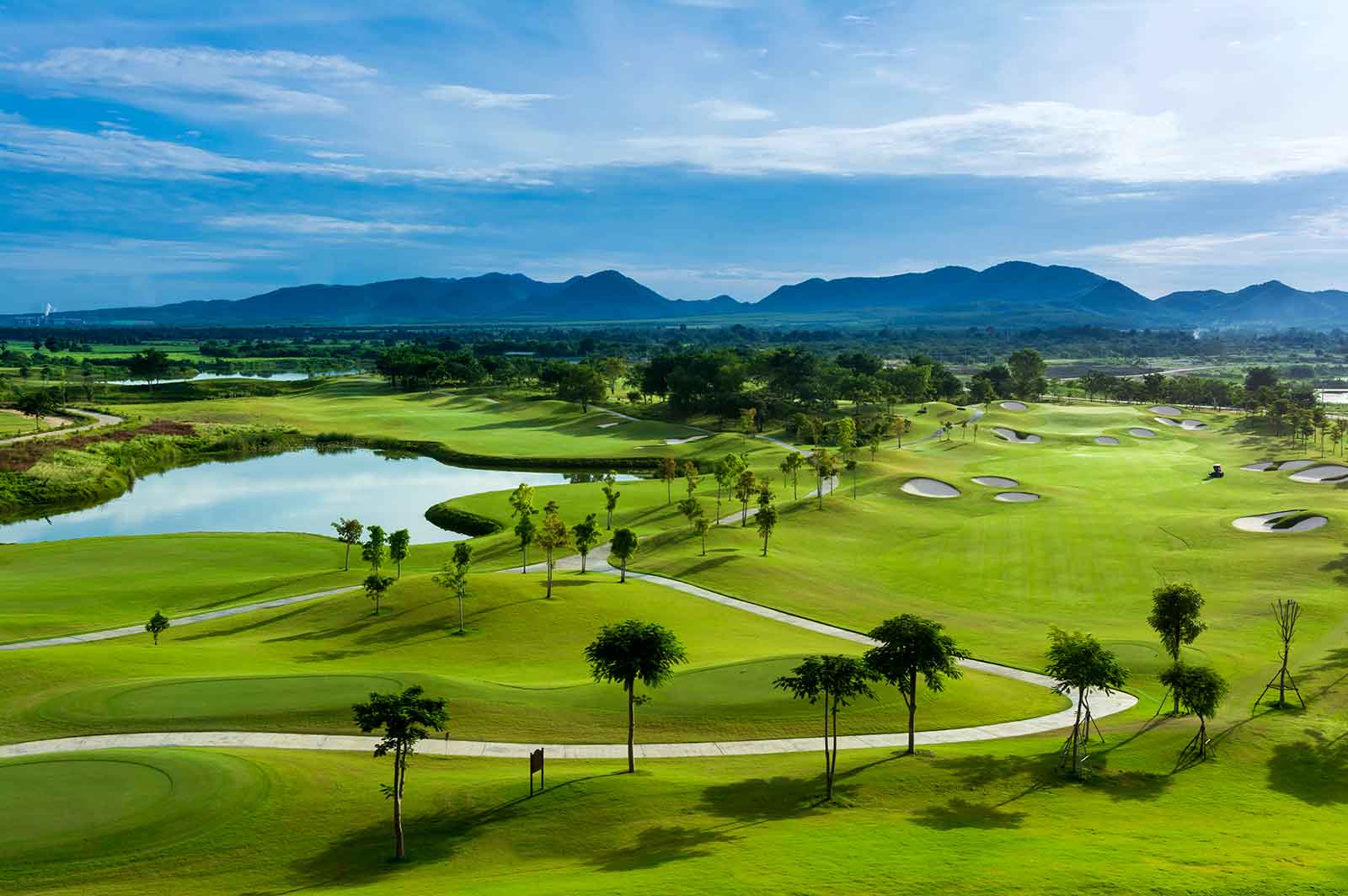 How to get there?
A leisurely 20-minute drive from Hua Hin (HHQ/VTPH).
Finca Cortesin, Andalucia, Spain
Hosts of the Solheim Cup this September, get in there first to play this 18-hole championship course before the crowds arrive. Or stay on for front-row seats in this super elegant resort that takes dining – and reclining in spa-honed style – very seriously. A tranquil enclave with eco credentials too.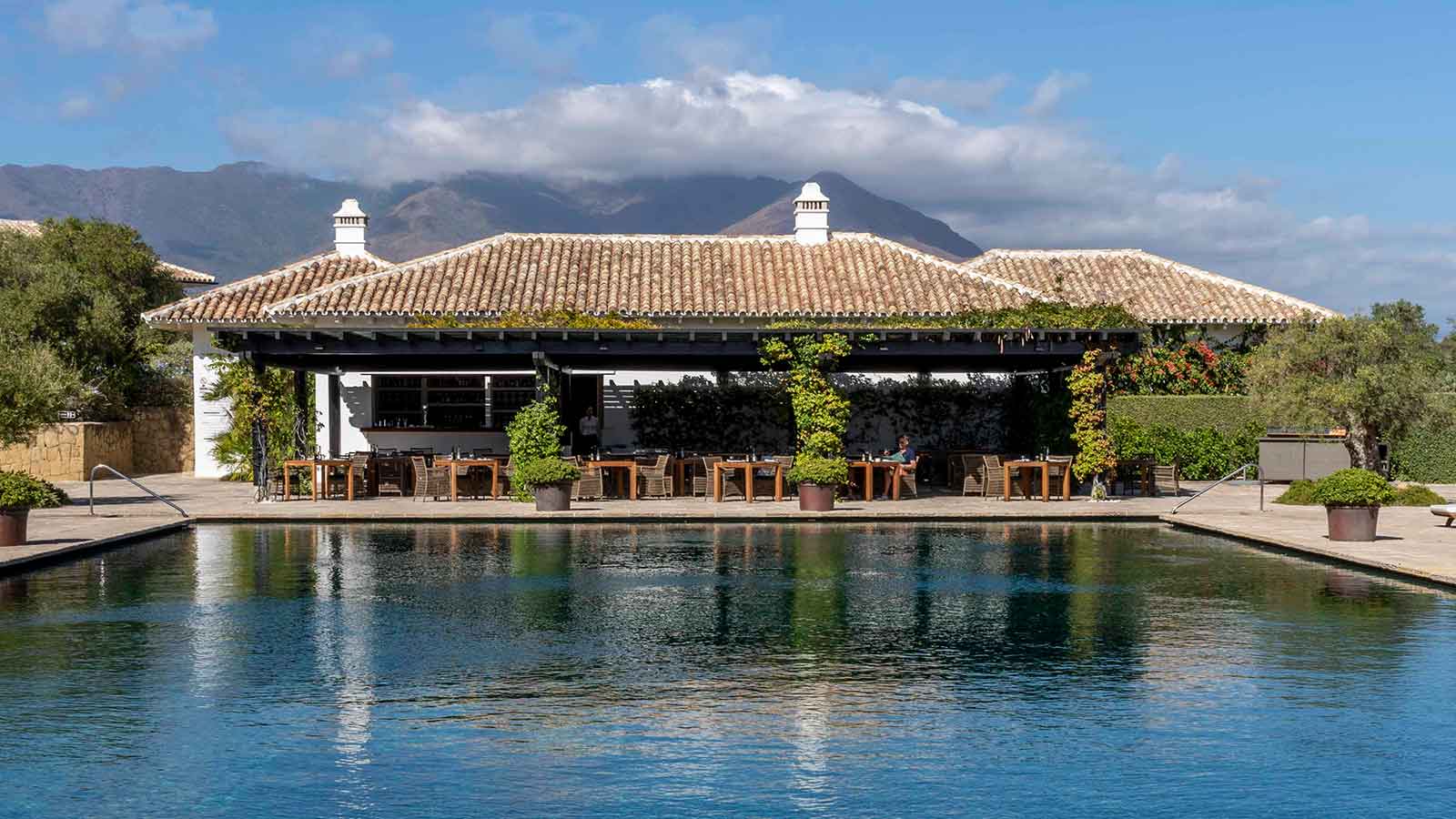 How to get there?
A 15-minute drive from Gibraltar (GIB / LXGB) and the Med's top marinas.
Fancourt Hotel & Golf Estate, South Africa
613 hectares of pristine countryside. Four pedigree courses. Four top restaurants. Teens and kids are superbly catered to at this Garden Route retreat, even at The Spa, complete with a heated Roman Bath. With fishing, hiking, horse riding and glorious swimming beaches nearby, it's undeniable fun for everyone.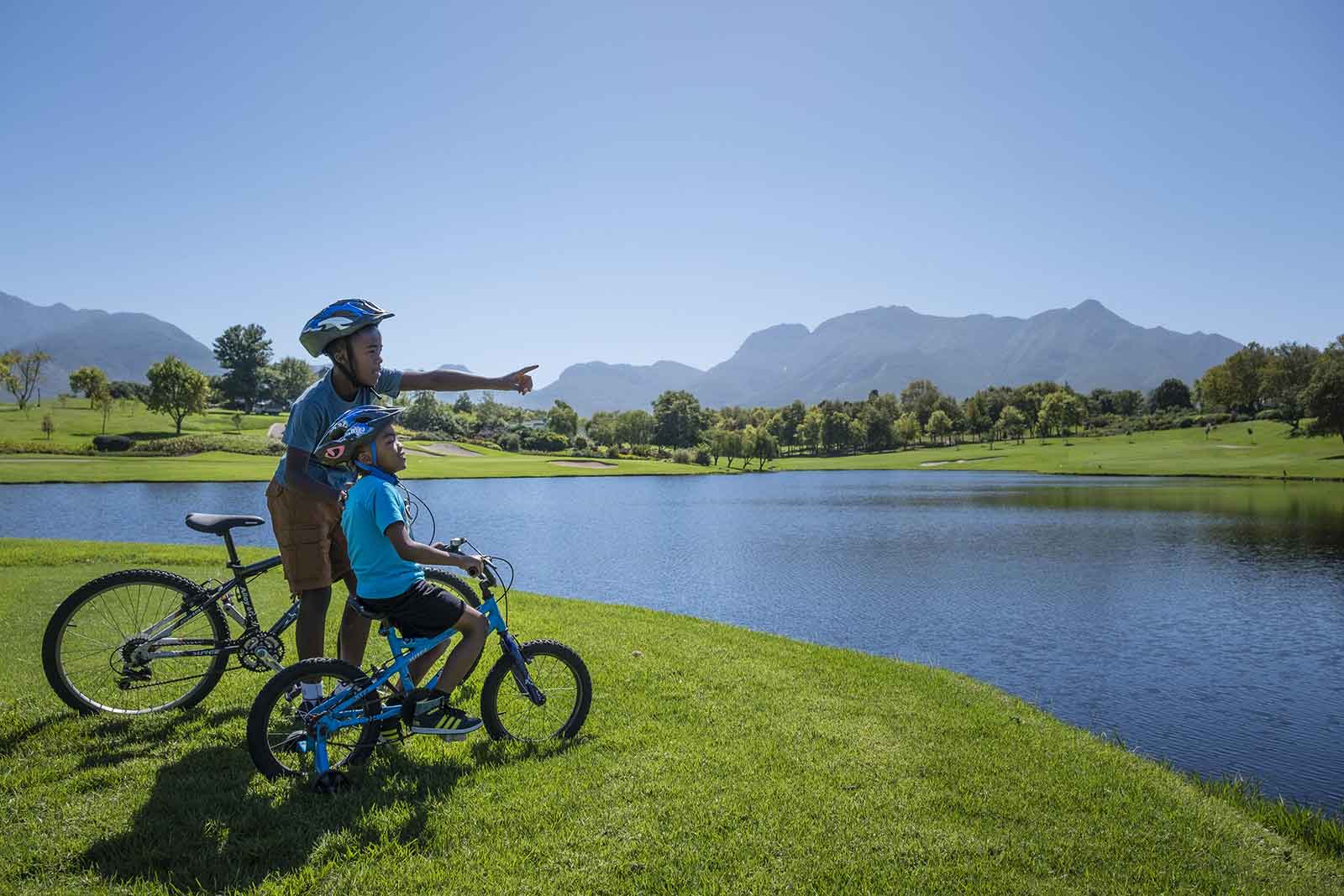 How to get there?
A 10-minute drive from George (GRJ / FAGG), choose The Manor House for a private boutique retreat.
Muirfield Village Golf Club, Ohio, USA
Prestigious, immaculate, this classic parkland course is one of Jack Nicklaus' most regularly revamped designs, remaining competitive through several incarnations since 1974. As famous for its milkshakes as its big and bold 12th hole, it doesn't get more exclusive – yet accessible – than this.
How to get there?
A 28-minute drive from John Glenn Columbus International Airport (CMH / KCMH).
Adare Manor, Ireland
As Condé Nast Traveller's #1 Resort in the World 2022, this riverside Gothic manor has it all. With its meticulously updated course, the golf is unreal – even virtual, in the Sports Simulation Room. Expect roaring fires and tranquil spa treatments, plus archery, falconry, gun dogs and sheer gastronomic perfection.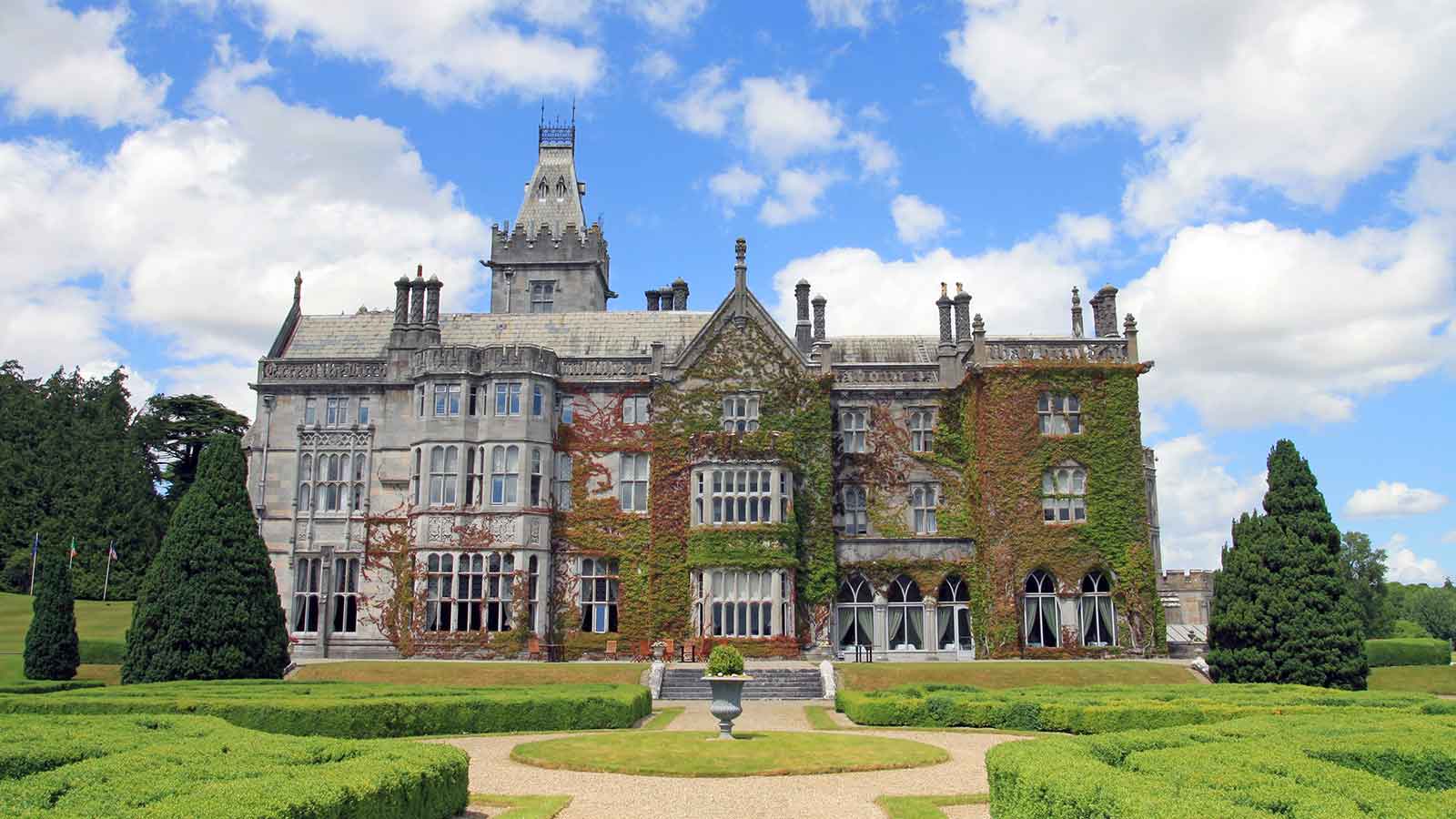 How to get there?
A 30-minute drive from Shannon International Airport (EINN / SNN), the gateway to Southwest Ireland.
Hirono Golf Club, Japan
This historic and intensely private members' club is arguably the best course in Asia. Many of its holes will test the most masterly of skills, within an ingenious and serene design on an aptly minimalist scale. Magical, theatrical with three Michelin-starred dining worth the visit alone.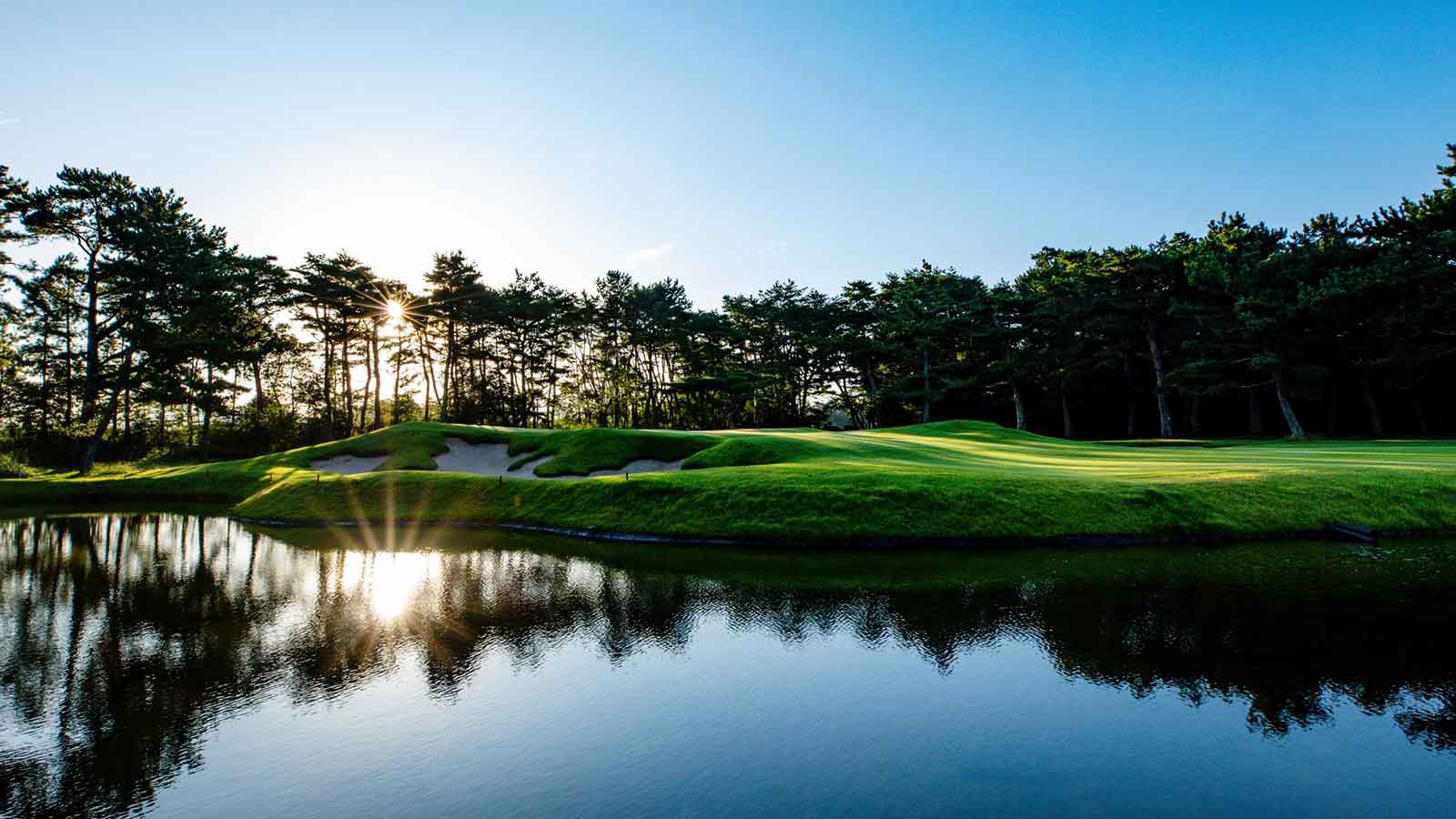 How to get there?
You must play with a member, but it's easily reached from Kobe (UKB / RJBE).
Get in touch with our Private Jets team to start planning your luxury golf experience.