The Giro d'Italia is one of cycling's most prestigious grand tours, a three-week race that takes place around Italy and challenges cyclists from across the globe. 2022 marked the 105th edition of the multiple-stage-race from the 6th –29th May and saw over 22 teams and 176 riders descend upon Budapest, Hungary, to begin the event, which ended in the historic city of Verona, Italy.
The sheer number of competitors, teams, event staff and necessary equipment makes the Giro a complex logistical challenge. Freight and Group Charter teams from the Air Partner Group, a Wheels Up Company, were contracted for the third time to provide transportation for the Carovana del Giro d'Italia, the event's convoy of 692 passengers made up of racing teams, event staff, sponsors, and press guests between the 8th – 9th of May. For the competition, Air Partner's Milan and Cologne offices worked together to orchestrate a strict timetable that resulted in the successful transportation of the entire convoy and their 25 Tonnes of associated freight, including bicycles, therapy equipment, mechanical necessities, and general luggage between Hévíz–Balaton Airport in Hungary and Catania–Fontanarossa Airport in Sicily.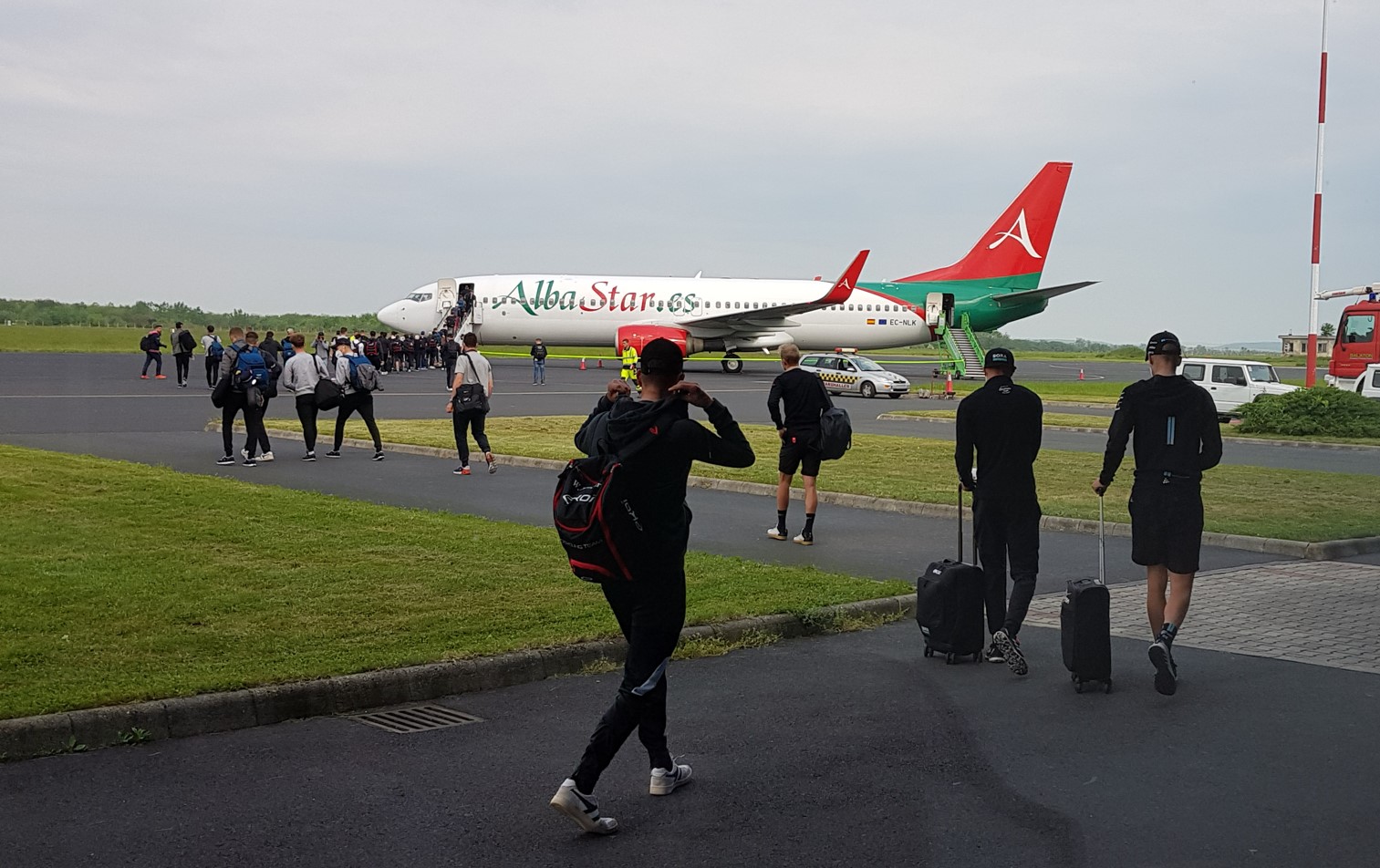 Air Partner prepared for this project far in advance, evaluating airport infrastructures, aircraft specifications, and Covid requirements in early January. These considerations also required close monitoring of shifting international sanctions and ongoing consequences of the invasion of Ukraine. The shifting geopolitical situation limited aircraft availability and created last minute changes to scheduling.
Air Partner also had to contend with small scale airports with strict landing exemptions rules, and limited space and facilities, whilst flying between Hungary and Sicily. This further complicated the complex departure and arrivals of the large-scale convoy. In response to the limited aircraft availability and airport size, Air Partner had to remain flexible at all times. The cargo team switched from the initially planned A330-20F to the smaller sized B737-40F and ATR72, allowing the team on the ground to prepare all necessary cargo for safe and prompt transport. Capacity and demand issues were also alleviated by staggering the three flights on the 9th of May in 45 minute intervals, ensuring a first-class experience for all passengers upon arrival at Catania–Fontanarossa Airport in Sicily.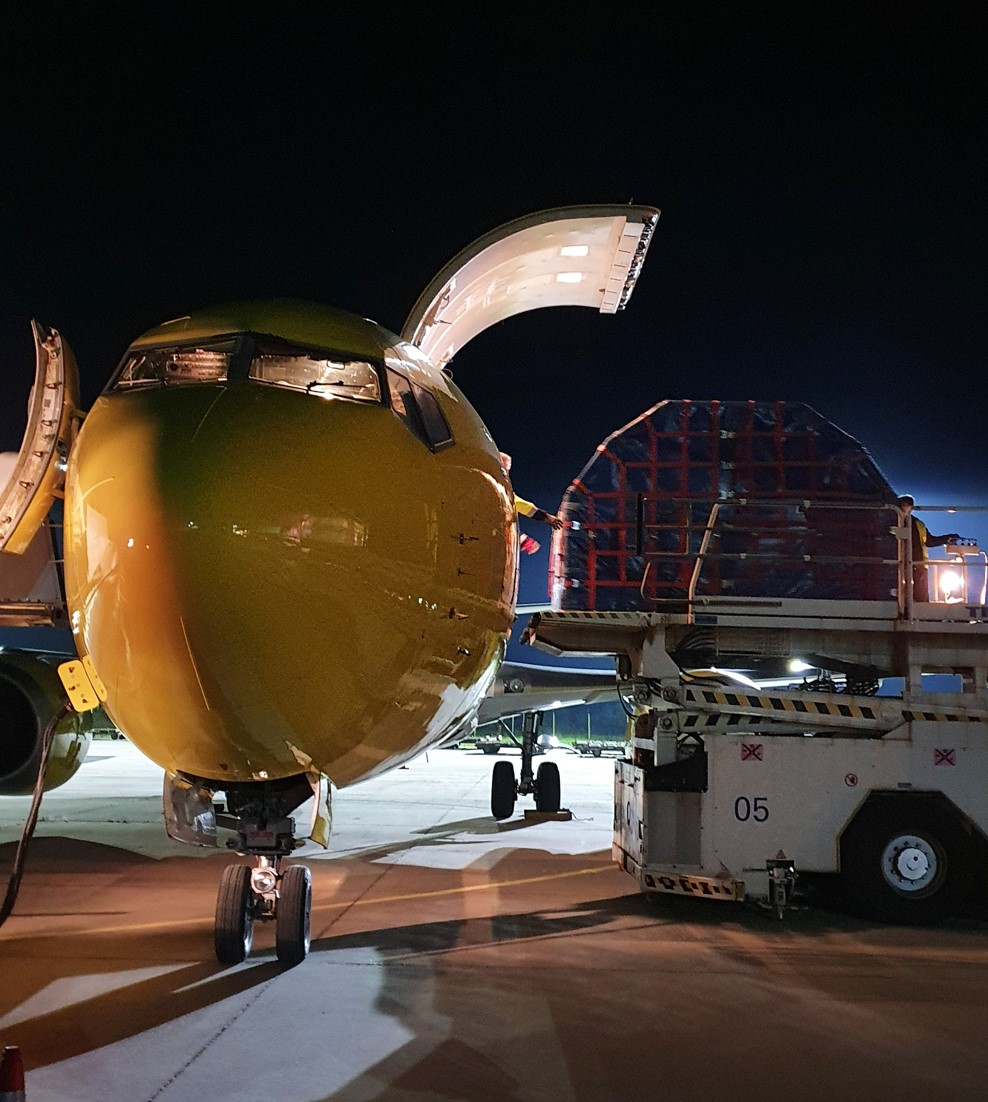 There were also several last-minute changes regarding ground transfer logistics for the attending cycle teams and other passengers, both at point of boarding in Hungary and arrival in Sicily. Air Partner organized full Giro d'Italia branding for both airports and facilitated smooth passenger transfers without bottlenecks despite the incredibly strict timeframe; as per client needs, passenger report time ahead of departure was only one and a half hours ahead of takeoff.
Chiara Zanetti, Account & Program Manager SPORT, CWT Meetings & Events -
"I always have something to say and at the end of each event, despite the satisfaction of the end customer, I always think that something could have been done better. However, on this occasion I can only tell you that everything was perfect.
RCS Sport is enthusiastic about the result of the operation and will soon send a letter of commendation to the team. Thank you for the excellent work done transferring passengers from Hungary to Italy. The operation was a complete success thanks to the excellent teamwork and dedication of the whole team."