The 2023 Women's World Cup kicks off in Australia and New Zealand, the first time the sporting tournament has been held across two countries. With just over a month to go before the opening game, it's a great opportunity to shine a spotlight on the ten stadiums that will make this ground-breaking tournament one to remember.
Corporate travel groups, clubs and fans looking to travel between host cities to support their country all the way to the final can do so with the comfort and convenience of private jet charter.
Plan your programme with our handy stadium guide for the 2023 Women's World Cup.
Brisbane Stadium
Location: Brisbane, Queensland, Australia
Capacity: 56,000
Distance from airport (BNE) to stadium: 15km
Queensland's premier sports and outdoor venue will play host to five group stage matches and three knockout fixtures including England's opening game against Haiti in Group D. The winner of Group D will return here for a last-16 bout against Group B's runner-up.
The stadium is located just 20 minutes by car or taxi from Brisbane airport.
The City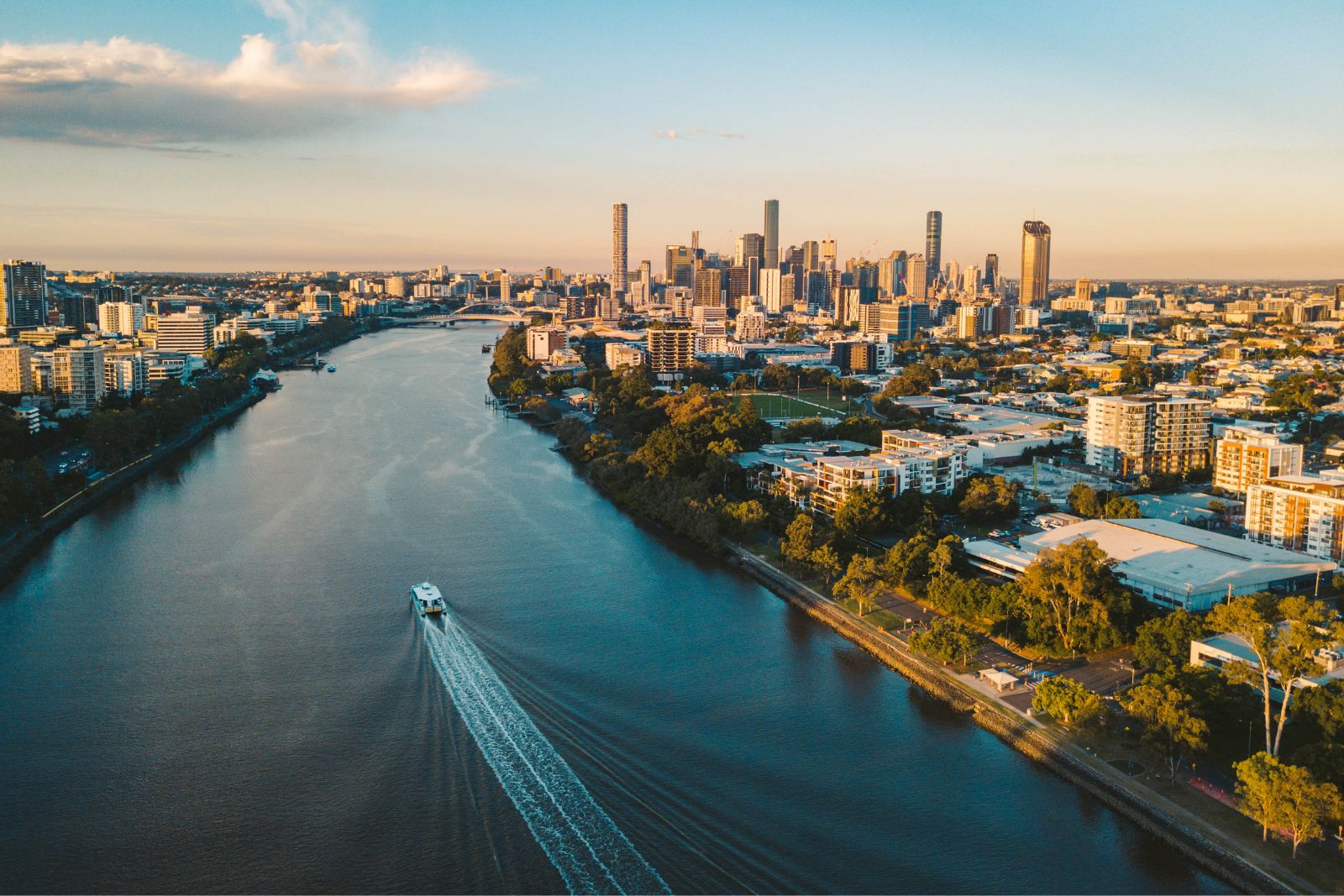 The stylish state capital sees over 300 days of sunshine every year and has gained a reputation for its dynamic dining and nightlife. Take in the city's skyline at one of many rooftop bars, enjoy an idyllic cruise along the Brisbane River, and unlock the gateway to Sunshine Coast for its glistening white sand beaches.
Dunedin Stadium
Location: Dunedin, Otago, New Zealand
Capacity: 24,000
Distance from airport (DUD) to stadium: 30.5km
Known as 'The Glasshouse' for being New Zealand's only stadium with a fully covered roof system, Dunedin Stadium gears up to host its second World Cup following the Under 20s tournament in 2015. The venue's six group games kick off with Group A's Philippines against Switzerland on opening day.
The City
Recognised as a UNESCO City of Literature, Dunedin is rich with creative charm, beautiful architecture and stunning South Island scenery. Explore the city's excellent array of eateries, bars and galleries, or venture off the beaten track on excellent walking and cycling trails to catch a glimpse of the country's rarest wildlife.
Eden Park
Location: Auckland, New Zealand
Capacity: 40,000
Distance from airport (AKL) to stadium: 18km
Auckland's historic stadium has the honour of kicking off the entire tournament with New Zealand versus Norway in Group A. Two of the five group stage matches to follow will see current world champions, the USA, defend their title in heated games against Vietnam and Portugal in Group E.
The tournament's first knockout stage match, a quarter-final and a semi-final will also take place here.
The City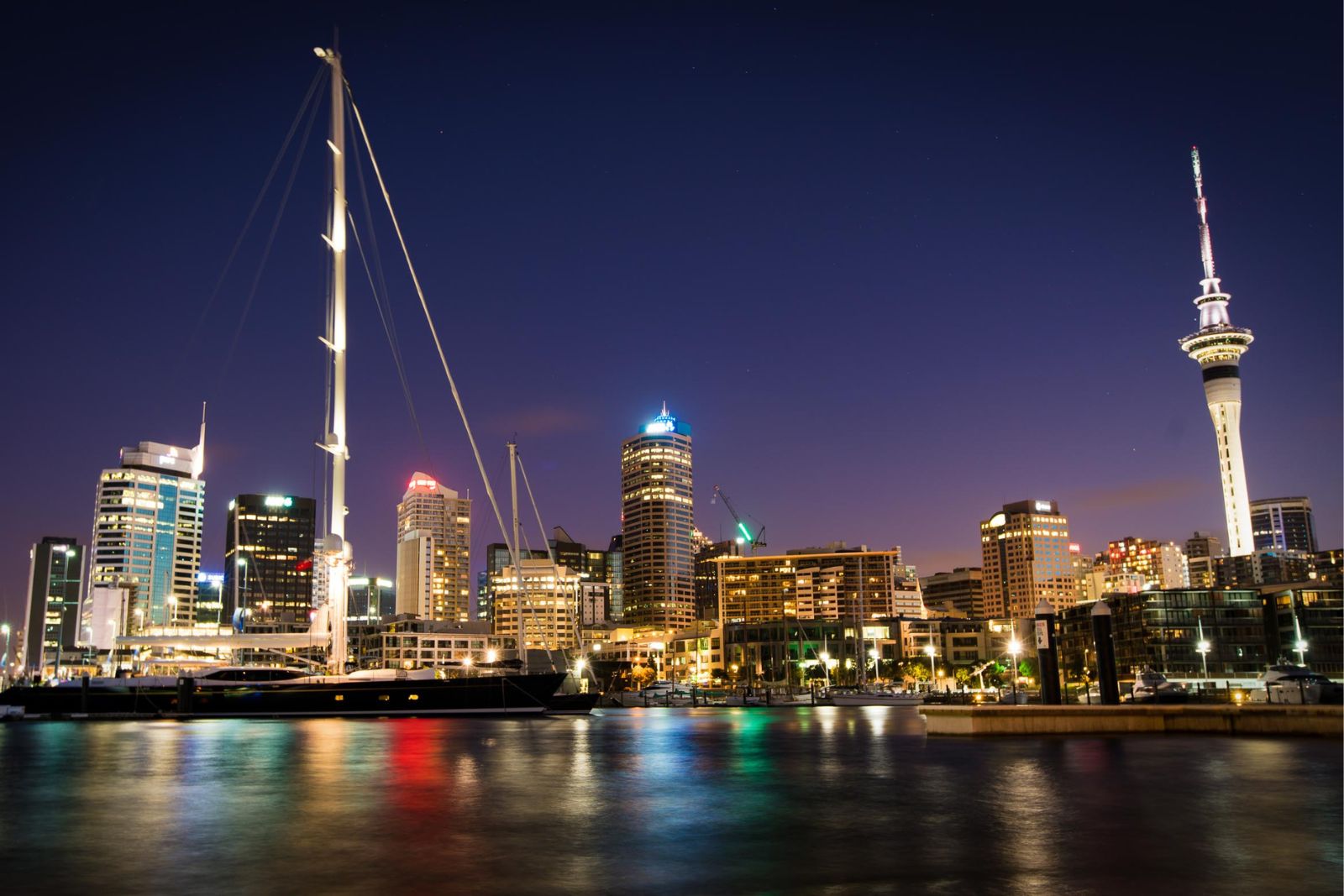 Named the number one city to visit in 2022 by Lonely Planet, New Zealand's largest city boasts diverse geography, from the rugged wilderness, to majestic waterfalls and black-sand beaches. Enjoy wine tasting at the vineyards on Waiheke Island and experience the many top-notch restaurants that practice traditional Māori cooking.
Hindmarsh Stadium
Location: Hindmarsh, Adelaide, Australia
Capacity: 13,000
Distance from airport (ADL) to stadium: 6km
Since its opening in 1960, Adelaide's Hindmarsh Stadium has been a popular venue for sporting spectacles. Newcomers Panama, Haiti and Morocco will be welcomed to the ground over four group-stage matchups, which includes England's group-stage finale against Asian champions China PR.
The City
Adelaide's blend of culture, natural beauty, culinary delights and friendly atmosphere make South Australia's capital an exciting place to visit on your tournament tour. Explore the rich tapestry of intimate bars and restaurants and venture to the surrounding wine regions of Barossa Valley and Adelaide Hills to sample the country's award-winning vintages.
Melbourne Rectangular Stadium
Location: Melbourne, Victoria, Australia
Capacity: 28,000
Distance from airport (MEL) to stadium: 27km
One of the tournament's newest venues, the Melbourne Rectangular Stadium opened in 2010 and is located within walking distance of the city's central business district. It will host six matches including Group B's opening bout between Nigeria and Olympic gold medallists Canada and two quarter-final clashes.
The City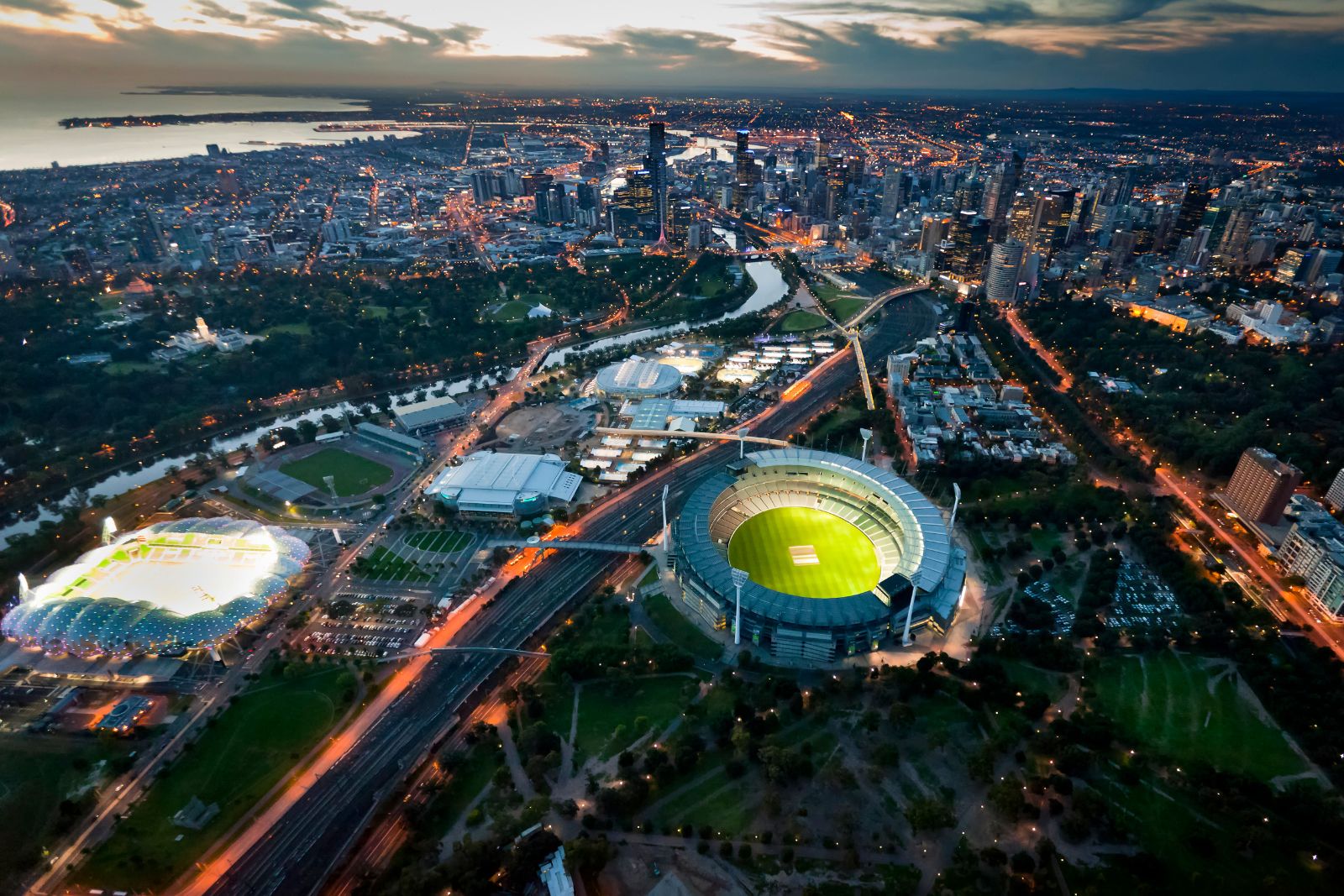 From vibrant street art lining the laneways to world-class galleries and boutiques, Melbourne rewards exploration with every discovery. Admire the city's fascinating blend of architectural styles, indulge in its incredible culinary scene and explore the lush green spaces of the Royal Botanic Gardens and Fitzroy Gardens for a peaceful post-match escape.
Perth Rectangular Stadium
Location: Perth, Western Australia
Capacity: 13,000
Distance from airport (PER) to stadium: 12km
Boasting a gorgeous view of Perth's skyline, the Rectangular Stadium has undergone redevelopment work to make it tournament ready. The venue will host four Women's World Cup newcomers during the group phase.
The City
The capital of Western Australia offers a unique blend of natural beauty, vibrant urban life and a laid-back atmosphere. Swan Valley is the only wine region within an Australian capital city and can easily be experienced as a day trip. Swim with wild dolphins in Rockingham and stroll through wildflowers and native plants at Kings Park and Botanic Garden. 
Stadium Australia
Location: Sydney, New South Wales, Australia
Capacity: 69,000
Distance from airport (SYD) to stadium: 24km
The colossal centrepiece of the 2000 Olympic Games, Stadium Australia will host many of the tournament's most important matches including the host nation's opening clash against Republic of Ireland in Group B, three knockout ties and the grand final.
The last 16 match between the runner-up from England's Group D and the winner of Group B will take place at the venue.
The City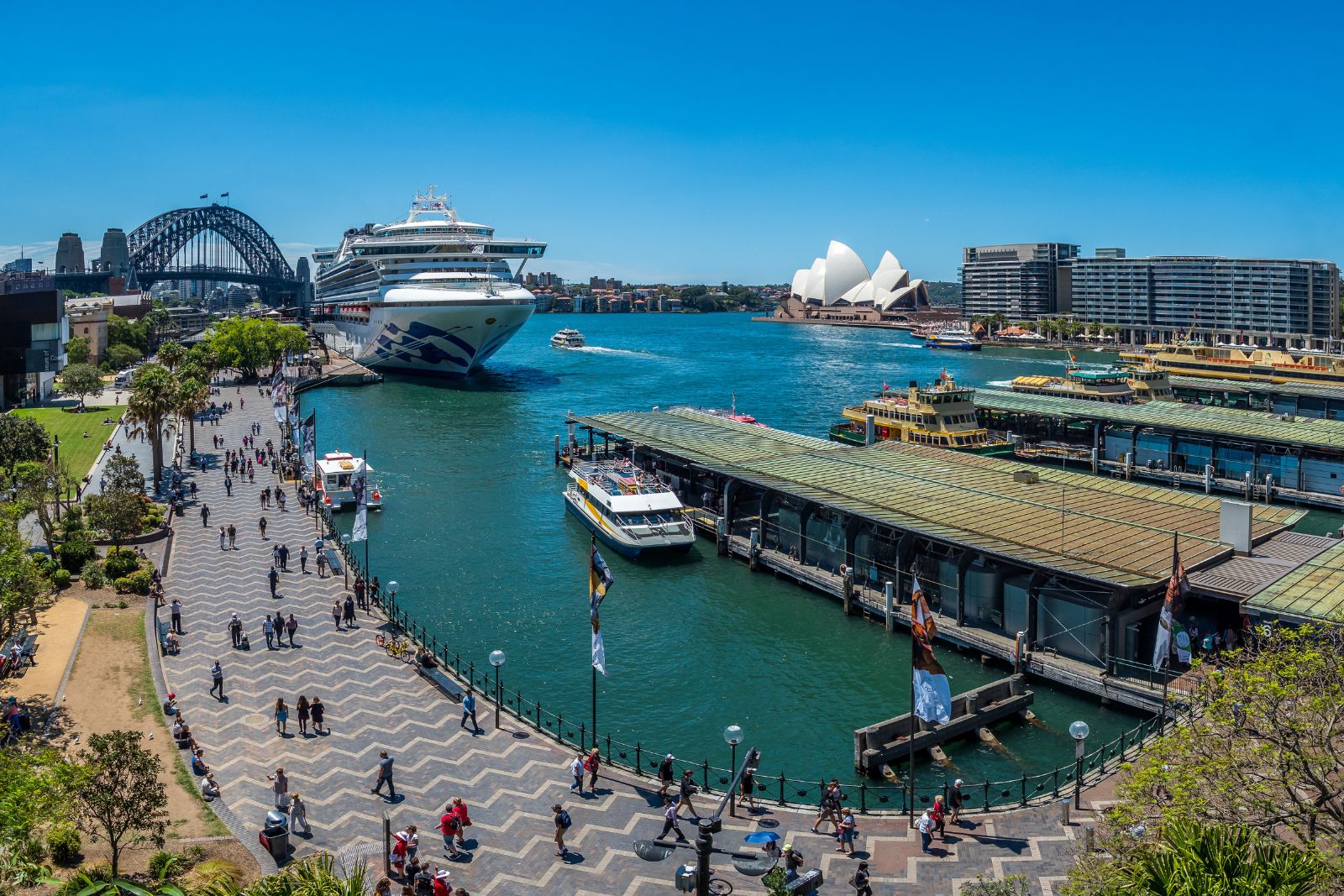 Home to some of the world's most recognisable landmarks, Sydney's beautiful harbours and array of iconic attractions offer something for everyone. Soak up the sunshine on Bondi Beach and experience the vibrant shopping scene from the business district's luxury brands to trendy boutiques in the inner-city suburbs.
Sydney Football Stadium
Location: Sydney, New South Wales, Australia
Capacity: 38,000
Distance from airport (SYD) to stadium: 15km
Originally opening in 1988, this venue has a long history of hosting men's and women's football and has been completely rebuilt for the tournament. Six matches will be played here, with the five group-stage fixtures including England's Group D matchup against Denmark.
Waikato Stadium
Location: Hamilton, New Zealand
Capacity: 16,200
Distance from airport (HLZ) to stadium: 16km
Its third FIFA World Cup, Waikato Stadium will host five group stage matches that see former winners Japan (Group C) and Norway (Group A) fight to qualify for the round of 16.
The City
Famous for its abundance of gardens, rolling greens hills and exciting outdoor activities, Hamilton is a gateway to New Zealand's rural hinterland. Situated on the banks of the Waikato River, you can enjoy kayaking, jet boating and river cruises, plus scenic riverside walks along the riverbanks.
Wellington Regional Stadium
Location: Wellington, New Zealand
Capacity: 31,000
Distance from airport (WLG) to stadium: 11km
Regarded as the home of New Zealand football, Wellington Regional Stadium will host the most games over the course of the tournament with nine matches. This includes the home nation's matchup against the Philippines and the highly anticipated clash between the USA and the Netherlands, essentially a re-run of the 2019 final.
The City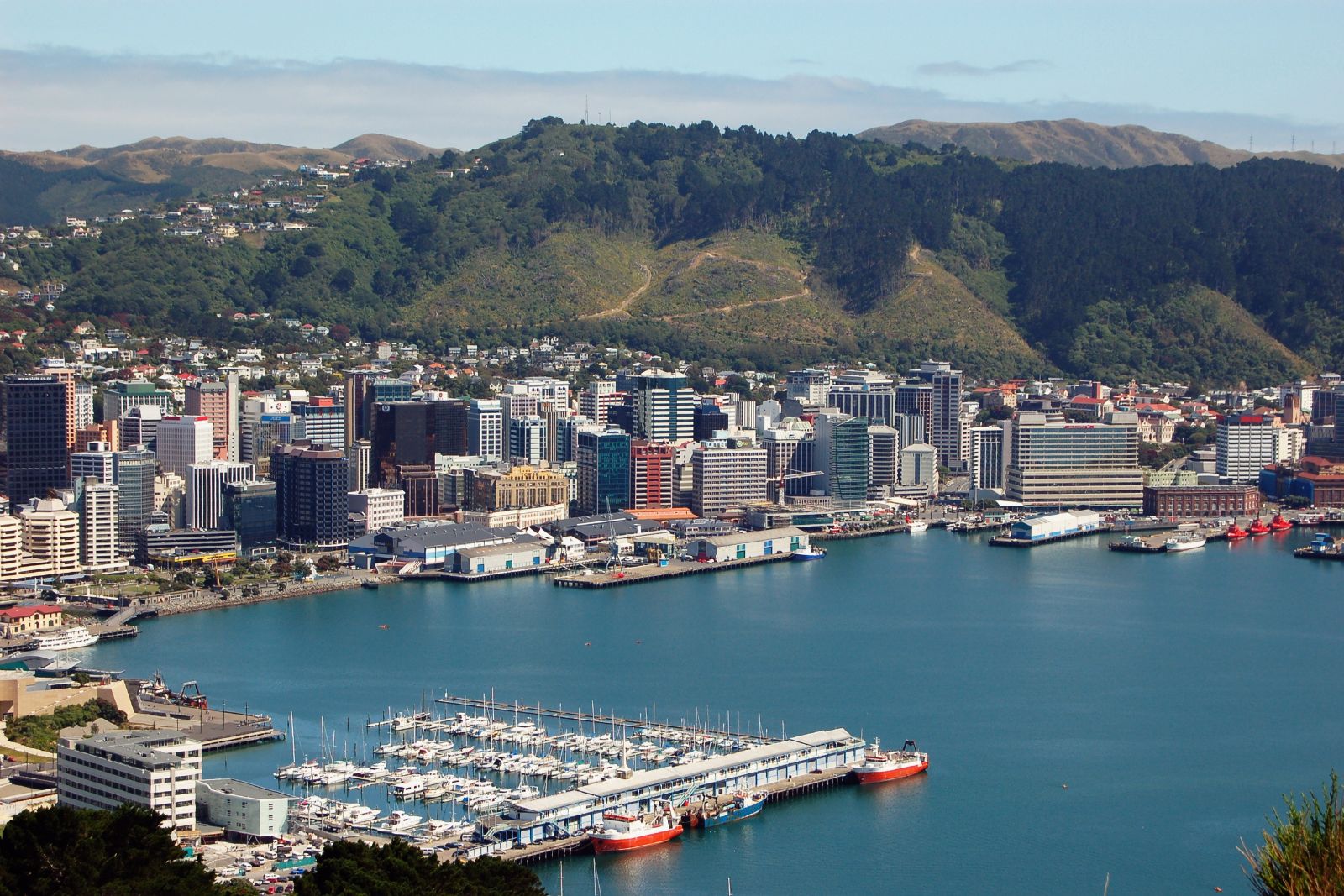 New Zealand's capital is also considered its creative, political and cultural heart. A compact city nestled between a picturesque harbour and rolling green hills, Wellington enjoys a vibrant nightlife with a huge array of trendy bars, cafes and craft beer breweries. Take a harbour cruise, visit the bustling Oriental Bay beach, or hike up Mount Victoria for unrivalled panoramic vistas.
Interested in chartering a flight to the Women's World Cup? Discuss your charter requirements with our team of experts.