For 60 years, our team of aviation professionals have gone above and beyond to create bespoke charter experiences. Whether you are travelling for business or leisure, our experts are always on hand 24/7 to assist with all your charter requirements. Meet some of the people delivering extraordinary flight experiences.
In this article, we are delighted to highlight Sarah Göbel, Private Jets Charter Manager at Air Partner. Sarah has worked in the aviation industry for 10 years now. She initially joined Air Partner in 2008 as part of an internship during her studies. After 5 years working for the Commercial Jets department, a one-year break working in the field of logistics, Sarah returned as Private Jets Sales Manager almost 4 years ago now and has loved her role ever since. We asked Sarah to tell us more about her time working in aviation and Air Partner, what challenges the last year has meant for charter broking and share her advice for anyone looking to charter for the first time.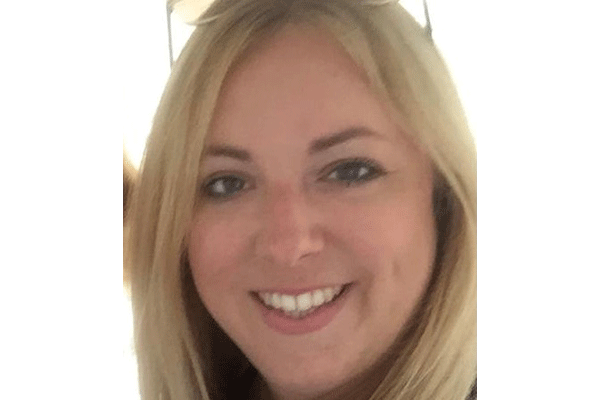 Q. What do you enjoy most about working as a private jet broker?
A. One of the most enjoyable parts of my role is dealing with all different kinds of clients. From private individuals, government, or business clients, all have unique requirements and need to be handled differently, but always with the same high level of service. It is sometimes challenging, but each successful flight flown is extremely rewarding and makes me happy, especially when our clients send us a "thank you" note or book with us again.
Q. What is your most memorable charter to date?
A. Over my time working as a charter broker, I have several memorable charter flights. One that I particularly remember though is a flight for a good client who wanted to go at short notice from Singapore to Latvia and back. It meant dealing with three different time zones as the client was located in Asia, Air Partner in Europe and the airline was working from the US. We had to find a schedule and flight route that matched the tight schedule of the client and his meeting, the opening hours of both airports, crew hours and would operate as a nonstop flight. We made it possible due to flawless communication between everyone involved, no sleep and fast decision making.
Q. What challenges has the coronavirus pandemic meant for charter broking?
A. The regulations worldwide which often change daily, or at very short notice. Every country has different exemptions and requirements, which has made it sometimes difficult to combine with the nationalities of the passengers. The closing of airspace in some countries has also made charters more challenging this past year, and has meant that some flights have unfortunately not been possible.
Q. What advice would you give to anyone looking to charter for the first time?
A. Let us know exactly what it is you are looking for. Whether it's a smoother way of transport, a more comfortable flight option or something extraordinary, we will tailor your requirements to your exact needs, and find the right option for you. Unfortunately, private charter doesn't compare favourably to a low-cost scheduled flight, but if we are aware of your budget, we will find the right aircraft for your trip and provide you with all necessary information in advance. 
Q. If you chartered a jet, where would you fly to and why?
A. If I were to charter myself, I would charter a Global Express on an empty leg. I would get all my close family together and fly from Germany to Wilmington, North Carolina, USA to visit my family who live out there. The Global Express is ideal for up to 19 passengers and is a great global jet designed to fly long distances, so North Carolina is a reachable nonstop flight.
Q. What is your favourite aircraft and why?
A. The Piaggio Avanti. This Executive Prop might not be the prettiest of private jets to look at from the outside, but what it might lack on the exterior looks it certainly makes up for on the interior, and looks like a nice Mid-Size Jet on the inside. I had never booked this aircraft for a client, but after having the privilege to visit and see one from the inside myself, I was happy to recommend it and have since sold it several times. My clients I have recommended this jet to have all liked it too.